Reusch Solid Goalkeeper Jersey - Yellow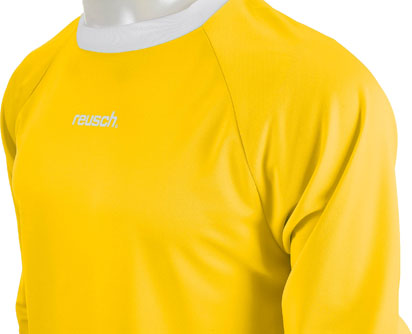 Reusch Goalkeeper Jersey

Goalkeepers around the globe have been known to do plenty of crazy things to get the slightest edge on their opponents trying to score on them. Give your goalkeeper another edge with the

Reusch Solid Goalkeeper Jersey.

This awesome jersey will help your keeper stay comfortable, while also perhaps catching attacking players eyes. Be sure to get one today!

The first thing that probably will stick out to the eye is the jerseys yellow color. The Reusch logo is on the front of the jersey in white lettering, while the collar and cuffs of the sleeves are also white. The jersey is made of 100% polyester and features Reusch's Moisture Management System.