Boy oh boy. There's a trail of tears behind the Barça bandwagon these days. You'd think people would still be singing merry songs and wearing Messi jerseys, but apparently not.
I can see why, sort of. The loss to Bayern last year was humiliating. Manager turnover has been substantial, and none of the the two coaches who have been in the hot seat since Pep left have instilled confidence in cules. 
Couple that with Messi's niggling injuries (he hasn't scored in 280 minutes now — GOOD LORD), Zlatan's exploits, and uh…what else has Barça done wrong?
Messi's injuries
When Pep left 18 months ago, he took a chunk of Barcelona's coaching staff with him. Several scouts, trainers, goalkeeping coaches. In that group was Barça's first team trainer. Messi had several thigh injuries between 2005-2008, when Pep took over. He had zero during Pep's tenure. Since last spring, he's had 3 (some would argue that he's had 1 and it's just recurring).
Put the dots together there. Who's fault is it that a technical coach left? Nobody's, really. Some people (like Pep) just need a change. But if the best player since Pele is injured and the golden goose just flew away, you might need to get Willy Wonka on the phone. It's insane, really, that more effort has been made. Perhaps it has and we don't know.
For what it's worth, Tito has been doing everything he can to keep Messi fit. He's rotating him (which means subbing him at the 80th minute once every 3 games) and hasn't started him a few times. But Messi's slow start (despite having 12 goals in basically the first month of the season) has left the door open for…
Zlatan: Zlatan zlatan, Zlatan.
That's pretty much an ESPNFC headline. Since the Swede's exploits against Anderlecht last week, there's been nothing but coverage of Zlatan, come to Earth to save us and wash us of our sins.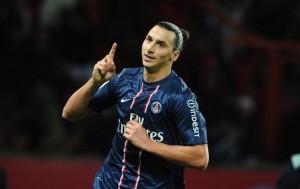 Please. Zlatan scored 4 (admittedly a huge thing, worthy of praise) against Anderlecht. Lewandowski scored 4 against Real Madrid in the Champions League semifinals last year. Messi scored 4 against Arsenal in the quarterfinals. Then 5 against Bayer in the quarterfinals two years later. And 4 against Valencia (who are still good). Perspective.
I mean, 4 goals against anybody is amazing. Zlatan is easily the best striker in the world right now. But I think it may be a bit early to be handing Zlatan the Ballon d'Or. It was in the group stage. Zlatan plays in the lowest of the top 5 leagues. Zlatan has no crowd appeal — he's too volatile, too quick to move away for the bling bling.
Ronaldo had a hat trick last weekend. Messi had one in the first CL game of the year against Ajax (not great, but > Anderlecht). Frankly, nobody has the Ballon d'Or in hand right now. Have people forgotten Ribery's year? Messi still scoring by the bucket? Ronaldo's goal ratio?
I think it might be people just being so eager to see Messi lose. Not because they dislike Messi, but because they're tired of hearing about how great he is and seeing him rack up awards. But he is amazing. He's the default winner, definitely — but hasn't he earned it?
What else has Barça done wrong? 
Everything. Nothing.
Wrong: Re-signing director of football Zubizarreta. Zubi is responsible for Thiago leaving, B coach Eusebio staying (he's awful), Montoya/Bartra nearly (maybe still) leaving. He routinely leaves contracts for youth players and coaches run to the last minute and expects them to resign when he's ready. For a top tier club, he's horrid. He doesn't secure top players (Neymar has been locked up since 2010) that the club needs (T.Silva, Luiz, a striker).
Gray Area: Over rotation. This is Tata's one slip for me, thus far. He's been very open with his squad rotation in the last 2 months, which is good — Xavi is back to top form, everybody seems rested. But it also hurts players' connections on the field and helps players get into or keep their form. The games v. Milan and Osasuna are evidence of this — both were listless, aimless performances.
Right: Winning. Okay, roll your eyes because this is the easiest 'right' ever. But Tata has yet to lose at Barcelona. He's got a trophy, the top of La Liga and the top of his Champions League group. They just beat Real Madrid off goals from a new player and a player who has been much maligned for 2 years. Tito is practical, tactically intelligent. He yearns (what a verb) for a true striker, though — he keeps deploying Cesc there and pushing Messi out wide, but Cesc just plays Messi's false 9 role and there's negative gain.
If only Barça had a director of football with some idea of what he was doing…
ESPNFC's Shaka Hislop dropped Barça from his Power Rankings last week because they drew AT Milan and at home to Osasuna, despite Barca still being undefeated in all competitions. They've since beat Madrid and mauled Celta (who, incidentally, used to coach Barca's B team). That's so indicative of the speed at which people are looking to dropkick Barça. And I think it's good. It'll just make it all the more sweet when they claw back on the wagon in May, feet dragging in the dust.