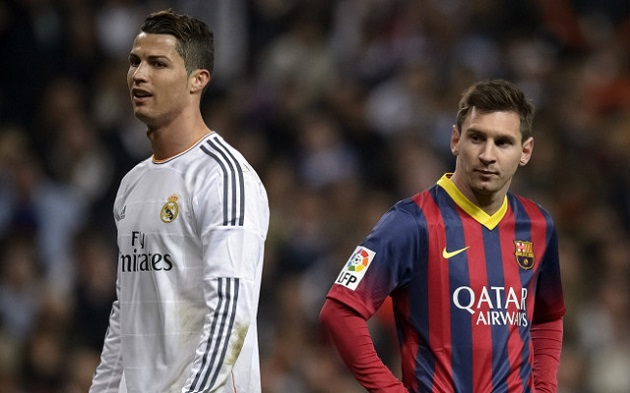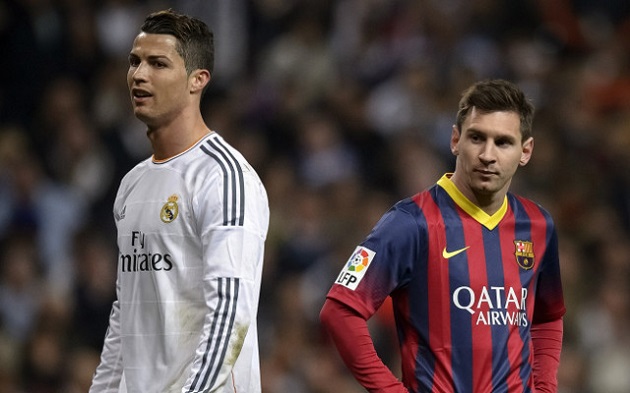 While we love to focus on the positive here at The Center Circle, there are always a few issues that intrigue us no matter the story's angle. However, no matter what type of view you take of professional football players, there is one inevitable constant that rings true for the entirety of their ranks: time wins out in the end. While discussing the future of international football today, there were one or two startling realizations that circle around the two best players in the world – who/what will football replace Messi and Ronaldo with?
While Messi may only be 27 years old, it is time to finally put it in words that the last World Cup to feature a Ronaldo in his prime was the World Cup that just ended and that Messi (hopefully) has one more true shot to lead a team to international glory.
At 29 years old, Ronaldo will be 33 when the international teams are heading to Russia. Considering the poor showing from Portugal in Brazil and the lack of recognizable youth replacements during the tournament, it feels unlikely that a Ronaldo that has begun to lose his speed and power will have a squad around him that is capable of bringing Ronaldo anywhere close to the World Cup Final. Not to mention that Madrid have slowly been bringing in players that will be able to slot in for the mercurial attacker once his age begins to show. For Ronaldo, it certainly does not help that his knee has started to become a near constant issue. One of the most detrimental injuries for aging stars, it is rare for any injuries involving the knee to disappear completely (even after extensive rehab and attention).
Ronaldo recently made a statement saying that he believes Portugal can win Euro 2016. However, what CR7 may not want to say or admit is that this may be the last international tournament where the Selecao can depend on any true type of "Ronaldo factor." With his health and work ethic, Ronaldo could definitely play until he is 40…but his playing style and frequency for being involved in rough challenges means that every year will see him step further and further away from his prime. One thing with Ronaldo is certain, it has been an amazing ride that will never be duplicated.
For Lionel Messi, an extra two years does mean some extra staying time within the prime of his abilities. However, Messi faces similar challenges to Ronaldo in how his game will be affected as time goes by. While Messi has yet to obtain an injury that feels similar to Ronaldo's knee, his propensity to be tackled and his necessity for speed, strength, and agility means that one wrong challenge can alter the Barcelona magician. Time may still tell about what we will be able to expect from the Argentinian captain as he grows closer to 30, but the way we are able to view Messi versus how we see Ronaldo shows the power of a few short years when it comes to the grand scheme of player careers.
The biggest issue with these two players does not come from anything that the players will do, but from the constant mass of discussion that circles these two giants of the game. Instead of seeing both players as once-in-a-lifetime talents and realizing that their skill has allowed the game to grow in ways that we can never put in words or imagine, the world feels some false requirement to shackle Messi and Ronaldo to a World Cup or comparison to a bygone era. Pele played with great teams, Maradona was backed up impressively, and Zidane's magic would never have shone as brightly without being surrounded by other great players. Asking Ronaldo and Messi to drag teams that seem to under-perform mightily on the world stage in order to add them to some petty GOAT list is ridiculous (yes, Argentina under-performed…did you see the names in their attack? They should have scored 7 PER game).
Messi and Ronaldo play in a time of faster players, stronger players, harder shots, increased tactical awareness, and a host of other footballing aspects that have changed within the game since Pele became a legend or since Maradona stuck out his arm. To hold them to this old standard is folly. Recognize the greatness before it is too late. We have enjoyed a decade of Ronaldo and Messi breaking every record imaginable and inspiring millions in the process. Ronaldo's window is closing and Messi will not play at this level forever…grab on to every second and watch as two impossible titans continue to grace the field. To spend one second of it arguing over who is better…well…that is a mistake that will never be worth it.