Done Deals
John Terry
The Chelsea man will be back at Stamford Bridge for one more season, inking a one-year deal with the club. It didn't seem right that his last moments on the pitch for Chelsea was a wreckless challenge leading to a red card. In the end, I think this move makes a lot of sense for both parties, and hopefully he can have a better final season this time.
Bobby Wood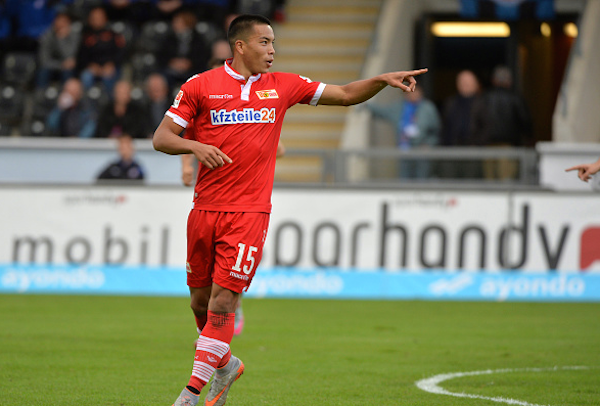 The US international has been blowing up lately, and now he is getting his wish of moving up to the Bundesliga. A fee of around 4 million euros is being reported for the striker, signing a 4-year deal at Hamburg. He should see a good bit of playing time this summer with Jozy Altidore out, upping his profile on the international level. This is a good move to a club where he will challenge for playing time right away.
Kei Kamara
The end of the very public spat between Kei Kamara and the Columbus Crew was swift. He was dealt to the New England Revolution for allocation money. The Revolution have plenty of attackers, but have struggled with finishing. It is probably best that Kamara and the Crew take separate paths, but a matchup between the teams should be a lot of fun to watch.
Granit Xhaka
Arsenal got some depth for their midfield with Xhaka moving over from Borussia Monchengladbach. The 23-year-old Swiss came off the board earlier than many expected, but he is making the move to London nonetheless. The fee is rumored to be in the 30 million pound range, meaning Arsenal were willing to pay top dollar for the youngster.
Where will they go?
Zlatan Ibrahimovic
Zlatan has confirmed that he will not be returning to PSG next season. The question becomes, where will he go? Manchester United, AC Milan, and the MLS seem to be brought up as the most likely destinations. Zlatan likes to be the center of attention, while providing some shock factor. LA Galaxy would seem like a great fit, if they can make space for him. With Jose Mourinho at Manchester United, a rekindling may be in the works.
READ: What Mourinho Brings to United
Emerson Hyndman
The young US midfielder decided to snub a contract extension and test out the open market. Plenty of English clubs have expressed interest in the youngster, but first team playing time seems to be a priority for Hyndman.
Potential Movers
DeAndre Yedlin
Yedlin is coming off of a successful loan spell where he helped Sunderland avoid relegation. He gained some valuable Premier League experience, but Tottenham is loaded at his right back position. Sunderland, among others, have expressed interest on purchasing Yedlin on a permanent basis. Tottenham won't let him go at a loss, but perhaps for a small profit they will allow him to find a new home.
Mario Gotze
Gotze wants to stay at Bayern, but Bayern doesn't want Gotze to stay. The player and the club aren't on the same page, to say the least, with reports suggesting he should head elsewhere if he wants playing time. Borussia Dortmund might welcome him back, or perhaps some English clubs have their eye on him.