It's a generally accepted saying…what goes up must come down. For some years, Barcelona ruled the roost. Everything we thought we knew about soccer was redefined by Josep Guardiola and his men. They smashed every record in the book and they won everything there was to win in that time period. From 2008 to 2012, Guardiola ensured Barcelona were as destructive a soccer force as anything we have ever seen, and yes that includes Brazil of 1970 and the Milan sides of the 90s. In his first go around, Guardiola won everything there was to win in club football (6 trophies in all), and it wasn't just that Barca were winning, it was how they were doing it, by playing the type of Catalan/total footie set up by Johan Cruyff back in the early 90s. They were totally dominating sides, imposing their will on all comers no matter how big and famous. Real Madrid bowed to them, Manchester United bowed to them, AC Milan, Chelsea, all the biggest sides in Europe were conquered in magnificent fashion. The biggest compliment a team can give to you is to adjust its style of play to match yours and every side they met did so.
Barca pressed, they dominated possession, they seemed to have fitness levels way above all teams they met, they could slice you apart no matter how deeply you defended, they pierced through every and anyone. Added to that, they did it their way. When teams tried to play them at their game, it ended in them giving lessons on the art of football. Accolades flowed even from the worst enemies as Barca showed themselves to be lords and kings of the game, they seemed and were unbeatable. And as if it wasn't bad enough, they had the best player in the world on board, in Lionel Messi they had one of those once in a lifetime players…a player who absolutely could not be stopped.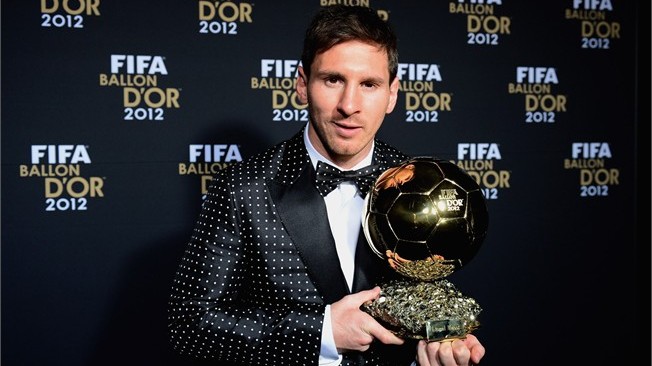 Messi has broken all kinds of records and had all kinds of accolades poured on him but at some point in Pep's last season, it seemed Barcelona had become a bit too Messi centric, they relied on him to make things happen a tad bit too much, even with players like Xavi and Iniesta around. There's nothing wrong with relying on the best player in the world to make magic happen especially when he pretty much never got hurt but teams started to channel him elsewhere on the pitch and with a little luck, opponents started to have some success against the Catalans. This overdependence on Leo Messi was becoming a huge issue and it became even more pronounced once Pep left and Tito Vilanova took over.
The departure of Pep seemed to coincide with Barca's demystification, but that is for those who forget that before Tito's cancer issues reemerged, Barca had its best start ever but while the team had its best start, I still felt there were little problems, the play wasn't as strong as it had been when Guardiola had the team purring like a V12 jaguar. Guardiola was the man behind Barca and while Tito was with him during the crafting of that side, he's no Pep. Pep Guardiola is a man who was the idol of Cesc, Xavi, Iniesta and lots of other products of La Masia, there's something to be said for playing for a manager like that.
The Mourinho effect was also pronounced. Real Madrid brought in the mercurial Portuguese coach with the sole intention of catching Barca. It was a give-your-soul to the devil move but it worked eventually, it may not have seen Real take over the crown of Europe's best but it saw to the destruction of Barca from what they were in the prime years. The kamikaze tactics of Mourinho meant Barca had to deal with mental and physical extremes each time they faced Los Blancos. There was also the fact that Mourinho had his defensive structure and spacing as good as any Barca had seen, life got more difficult for FC Barcelona.
The Germans, who had been severely handled by the Spanish at both club and national level, gave the world a glimpse of how football was about to change with Bayern's 7-0 aggregate thumping over Barca in the 2012/13 Champion's League. The result wasn't the stunning thing, the stunning thing was how severely Barca had been beaten and how easily they had been brushed aside. Smacks of 1994 and AC Milan echoed around the football world as the bell tolled on the end of an era.
What goes up must come down, Barcelona had arguably the most dominant and successful period of any club ever but that's over. Does it mean they are going to fall by the wayside and not win things any more? No, it means they are no longer the dominant force in European football and that is a fall from grace by any account. They may bring in Neymar to help strengthen the side, they may make moves to try to recapture that miracle in a bottle but once it's gone, it's gone. We've never seen a side have two successful back-to-back eras. The time has come for another side to be the dominant European team, Barca will have to hope they can wrest that title AFTER someone else gives it a go.