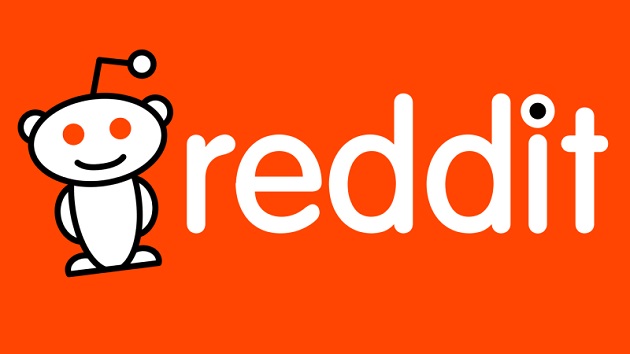 This summer on Reddit's /r/soccer, users took part in a roast of every team in the English Premier League. As expected, some of the teams had a lot more active roasts than others, but I'm going to pick out my favorite one-liners from the three-week long affair and give them a thoughtfully calculated rating out of 10.
Arsenal
– "At first, I was annoyed that Arsene Wenger was butting in on the debate around whether the UK should stay in or leave the European Union, but then I realized he knows more about leaving Europe than anyone." – North_London_Gunner
Rating: 10/10: Solid start to the roasts. There were plenty to choose from for Arsenal, but I thought this one was a perfect mix of current events and Champions League bashing.
Bournemouth
– "I think we should stick to Premier League clubs." – stevg8
Rating: 8/10: Short, sweet and to the point. Not a lot of attention given to the Bournemouth roast, but this was a diamond in the rough.
Burnley
– "They're basically us and that's the biggest insult I can give." – (Aston Villa fan) Kingdra_
Rating: 8/10: I always love a good self-roast, and after last season, being compared to Aston Villa is a low blow.
Chelsea
– "I heard John Terry has decided to make his own brand of Vodka. Apparently he bottles it in Moscow." – HarryGoLocky
Rating: 10/10: This one has a special place in my heart because not only does it mock Drew Wendt's beloved Chelsea, but it also references my favorite moment as a Manchester United fan.
Crystal Palace
– "My reaction when it's time for Palace" – vincent1989
Rating: 10/10: Just like the Chelsea roast, anytime that they manage to reference a Manchester United triumph, it's a winning joke. Some say Alan Pardew is still dancing.
Everton
– "This thread is like Everton's team. Lots of ambition, no end product and mediocre results." – istoppedwrithing
Rating: 7/10: The Everton roast was a little disappointing, and it was hard to find a joke that didn't just play off of Liverpool's failure. In the end, this post summed it up best.
Hull City
– "Worst Hull since the Titanic's" – False9FC
Rating: 8/10: Puns are always a good thing in my book. Hull City are looking like the favorites to compete for Derby County's record of least points in a season so they may sink even worse than the Titanic.
Leicester City
– "You know you're insignificant when one of your best players of a title winning team decides to leave for the 10th placed team in the league last year." – istoppedwrithing
Rating: 9/10: Just a shot right through the heart. Imagine finishing atop the table, and still not being good enough to keep N'Golo Kanté.
Liverpool
– "Playing Pokémon Go in Liverpool is really hard these days." – DrRedorDead
Rating: 8/10: I do love me some Pokémon Go, and this was the most creative way that I saw someone make fun of Liverpool's lack of Premier League glory.
Manchester City
– "Just remember that Robinho only joined you by mistake." – kingwhocares
Rating: 10/10: Robinho was Man City's first big signing of their new "era" and it's always nice to remember that at the time he was signing he (allegedly) didn't know there was a club in Manchester other than United.
Manchester United
– "£103 million spent last season and your MVP was a fax machine." – StevieMe
Rating: 10/10: I'm completely okay with the fax machine being our MVP. Granted, I wish that all that money would've at least pushed us into the top four.
Middlesbrough
– "Get your jokes in now; there won't be a roast for these next season." – colmc94
Rating: 7/10: Just like the Bournemouth roast, this roast didn't quite catch the same attention as some of the bigger clubs, and a relegation joke was bound to top the list.
Southampton
– "Given that they're based in the city where the Titanic set off, it's not surprising their best players jump ship every summer." – codespyder
Rating: 8/10: The second Titanic joke of the series didn't quite match the first, but still painful nonetheless. It's hard to remember a season where Southampton didn't lose at least two of their best players.
Stoke City
– "Wow, I can't hear any of these comments over the sound of our two autoglass trophies clinking." – (Stoke Fan) unluckyjetsfan
Rating: 7/10: Most of the Stoke jokes were about playing there on a cold rainy night so it was refreshing to see a good self-roast.
Sunderland
– "It's a bit rich calling it 'The Stadium of Light' when your club is absolutely devoid of all hope." – codespyder
Rating: 9/10: How Sunderland are still in the Premier League amazes me. This joke perfectly encapsulates my attitude towards them.
Swansea City
– "Swansea? More like Pigeonsea." – Senor_Funky_Town
Rating: 5/10: I had to include a good cheesy joke in this.
Tottenham Hotspur
– "We beat you 5-1. With 10 men. I wish could find a way to make this witty." – (Newcastle United fan) verytallperson
Rating: 7/10: Tottenham's thread was pretty much just making fun of them finishing below Arsenal last season, so I decided to go with a more original post. Honestly, I expected better jokes at Spurs' expense.
Watford
– "Watford: for players who wanted to live in London, but aren't good enough for the London clubs." – BulkLeather
Rating: 6/10: The further along these roast threads went, the less enthusiasm people tended to have towards them. Watford's was a little barren but this one made me laugh.
West Bromwich Albion
– "You're the most forgettable team in a league that includes Bournemouth and Hull." – Ps3FifaCfc95
Rating: 8/10: I'll always like a post that simultaneously roasts three different teams, so this was a winner in my book.
West Ham United
– "The greatest thing you have achieved is being mentioned in passing in the Harry Potter books."
Rating: 7/10: By the time West Ham's turned rolled around, the roasts had lost most of their momentum, but the Harry Potter reference made this one stick out.