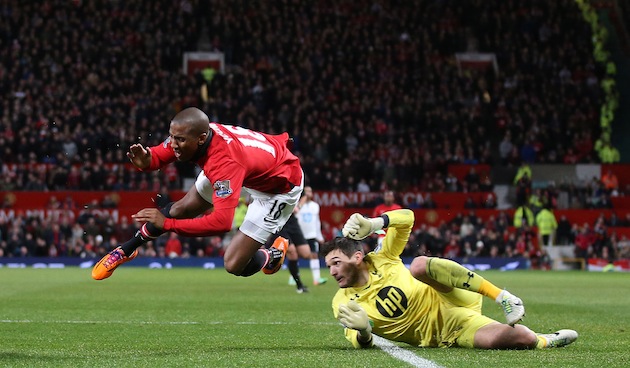 The transfer window always seems like a big opportunity for the bigger clubs to make massive purchases and to spend the type of money that allows them to function at the top of their league and in Europe's elite competitions. However, most of the biggest English clubs enter into the current transfer window with a very interesting situation on their hands: they need to make big purchases in key areas, but they already have too many players in those positions. So, what should they do?
For Manchester United, the climb seems to have started. Sitting in 6th place and starting to make a push towards the top spots, United still seem like they need a few additions to truly push back into the top four. Their main needs seem to stem from the midfield but they already have a massive stable of players for those positions. With the set-up that United use and the constant switching of attackers back into the midfield before pushing forward, United are already seeing some players getting frustrated on the sidelines. Kagawa, Hernandez, and Nani were already on the outside, and pushing more players in would make even more players start looking for an exit. Add in that Fellaini and a few others still seem unlikely to be a functioning part of the United machine and this situation gets really tough for Moyes. If the situation does not fix itself and United end up missing the top four because of this then Moyes may end up lasting only one season at United…they just don't make them like they used to…
For Chelsea, the team seems to have every part of the pitch firing on all cylinders…well, almost. The names that can line-up in front of the Chelsea attack consists of several strikers that were behemoths of the game in their prime. However, they all seem to have hit slumps at the exact same time and Mourinho will probably be looking for another big striker during January. With an amazing goal-scoring bunch lining up in the midfield, it truly seems like a striker with the capability to finish off a few chances could propel Chelsea to a title push. But if another striker enters Stamford Bridge, it will push the future of Fernando Torres and Demba Ba further into doubt. Considering that both strikers could garner decent transfer fees despite their struggles, the smartest move might be for Chelsea to sell both strikers and use the money made to invest somewhere else. Although, considering the spending power of Chelsea, it seems more likely that they might just bring in another player without moving anyone out…same old Chelsea…
For Arsenal, the team seems to be the most doubted team to ever sit atop the EPL at the turn of the year. For them, the problem also seems to lie in the middle of their strike-force. However, unlike Chelsea, bringing in another central striker will have instant ramifications within their squad. Where Chelsea could still have Ba and Torres as subs, Wenger bringing in another striker would upset Giroud (who recently said that Arsenal don't need another striker…yet he certainly has been anything but prolific in front of goal), it would push Theo Walcott farther away from his beloved central striker position, and it could even force Wenger to bench a few of his midfielders to accommodate the number of strikers. For me, despite the obvious need for a better option than Giroud, it seems like it might be too difficult for Wenger to mess with a winning formula…if it isn't broke…
Although all of these teams have every capability of performing just fine without any new additions, they all seem like adding a player would definitely help them succeed before the end of the current season. The only question will be to see which teams decide that a purchase is worth the risk of juggling their squad to make all of their players happy. The biggest winner of all will be any fan of the EPL, as any incoming transfer to the league strengthens the play and quality of one of Europe's finest leagues…translation: we (the viewers) win no matter what.