So far in the transfer window it seems that teams willing to sell players for their maximum valuation may be the winners of this move-filled summer. With several marquee players still on the chopping block, will other teams see their incoming transfer fee as a gateway towards becoming a better team?
The bar has definitely been set by Napoli. Although Rafa Benitez has not had the same managerial magic that he possessed when he was with Liverpool, a move to Napoli and the incoming pieces may see him soon become a hot coaching commodity. After allowing Edinson Cavani to leave for over $60 million to French giants PSG, Napoli started to put that money to extremely good use. By purchasing the always undervalued and under-appreciated Higuain Napoli may have gotten the best value on the market this summer. Not only did they immediately re-bolster their attack, they threw mud and dirt on Arsenal's summer moves by pulling the ex-Madrid striker out from under Wenger's nose.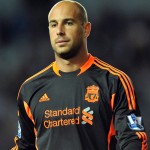 They have also brought in Liverpool keeper Pepe Reina on a season long loan and the rumors seem to say that the reds Martin Skrtel may also be joining the Italian club in the near future. They also brought in Raul Albiol from Madrid as Benitez seeks out players that he has a past with in order to help him succeed in the future.
For someone that seems to love familiar faces, a last-minute bid to try and pry Fernando Torres from Chelsea is something that several soccer pundits have speculated. Considering that Cavani was seen as such a massive loss just a few short weeks ago, Napoli have definitely impressed.
The stage is set for EPL teams Liverpool and Tottenham to also cash-in and turn the incoming money into big positives for their clubs. For Liverpool it may seem a mistake to allow Suarez to go somewhere in the EPL, but if a club that is outside England offered over $35 million, they should let the Uruguayan go. The Uruguayan is a force to be reckoned with and he may seem irreplaceable for Liverpool, but the club and fans should realize that Suarez will move to Real Madrid or to another big club in the next few years anyway. Cash in and try and give Liverpool the proper depth that they need to get back in the Champions League. When they sold Torres, the back-up was David N'Gog (a little scary), but now that Sturridge has shown that he can score for the reds, it may be time to show Suarez the door.
Tottenham's Bale situation may be the most documented transfer of the window, but it still seems like the transfer is all but assured. With the money that Tottenham would bring in from selling Bale, they could reinvest in at least 4 marquee players. As a huge fan of Bale's talent, I would love to have him stay in the EPL. But, for the amount of money that Madrid are willing to throw at Spurs, this is a no-brainer. For more on the Bale transfer, check out Seth's article on what it will mean for world football.
Although Atletico Madrid seem to have moved quietly with their big cash influx post-Falcao, they have also improved while still placing a large chunk into their bank accounts. However, Atletico have long been a feeding ground for bigger clubs and this seems unlikely to change even with last season's cup success. If they have bigger aspirations, we may see them also succeeding off of their big star offloading.
The transfer window always showcases those with the deepest pockets. However, this summer has been the summer of savvy moves. It will not surprise me if we are getting close to Christmas and showcasing a team that made all the smart moves instead of all the big ones. Still though…can anyone compete with a Bayern Munich that now seems to be absorbing Pep Guardiola's ideas about possession? Oh well…