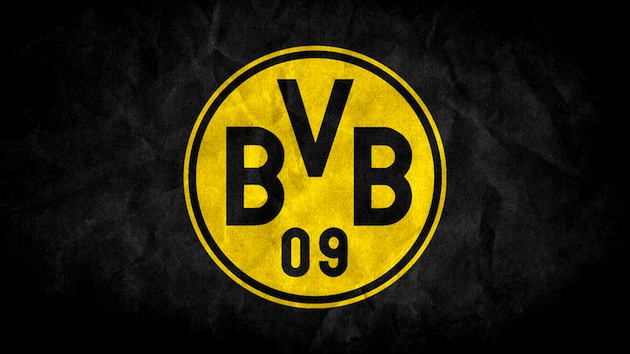 Are there two more diametrically opposed musical styles than metal and classical? How about two football clubs more diverse than Borussia Dortmund and Arsenal? It's not difficult to decide which team lines up with which musical genre. In a recent interview with The Guardian, Dortmund coach Jürgen Klopp remarked on the differences between his club and Arsene Wenger's Arsenal side by claiming "He likes having the ball, playing football, passes … it's like an orchestra… But it's a silent song, yeah? I like heavy metal." Considering how Dortmund likes to play the game of football, this isn't surprising in the slightest. I mean, just look at their coach on the sideline this season…
Klopp's squad clashed with the Gunners on October 22nd in a Champions League group match at Emirates Stadium. That time it was Robert Lewandowski's late winner that gave the points to Dortmund in a 2-1 victory. This time Klopp and Co. come back home for the rematch with Arsenal at their gargantuan 80,000-plus-seat stadium, the Westfalenstadion.
It's another juicy matchup, because it is difficult to find any teams playing better than these two right now. Arsenal, coming off a huge win against contender Liverpool, sits comfortably atop the EPL table. There may not be a hotter player right now than Aaron Ramsey, with his 6 goals and 4 assists in 9 Premier League games. And certainly no one is ignoring the addition of Mesut Özil as a sizable reason for Arsenal's highly lethal offense.
Meanwhile, although Dortmund is a point behind leader Bayern Munich in the Bundesliga standings, they lead the league in goals scored and goal differential. Striker Robert Lewandowski is a big reason why (9 goals in 11 games), but you don't reach Dortmund's level of play with only a great forward. They have been blessed to keep longtime goalkeeper Roman Weidenfeller and their defense has been anchored by the stellar play of Mats Hummels since 2009. Recent additions include Gabonese striker Pierre-Emerick Aubameyang and Armenian midfielder Henrikh Mkhitaryan, who have bolstered BVB's attack immensely.
Last season we saw the 1-2 finish of Bayern-Dortmund in both the Bundesliga and the Champions League. Klopp and the gentlemen I just mentioned are poised to flip the script on Bayern and anyone standing in their way this time. A November 23rd home match against Pep Guardiola's Bayern side will be a monster test early in the season.
First though, they have another game against an Arsenal squad that is undoubtedly flying high at the moment. Both teams may have found themselves in this year's Champions League Group of Death. Currently, Dortmund, Arsenal, and Napoli are all tied with 6 points apiece halfway through the group stage. Only Group F cellar dweller Marseille has yet to get a result. Can you give a group "Group of Death" status if one of its teams is so clearly inferior? I'm skeptical, but that doesn't mean this Wednesday's match between heavy metal and orchestral brilliance is less significant. Any soccer fan should be pumped about the clash of playing style (the unrelenting fitness of the Dortmund side vs. the synchronized intricacy of Arsenal) and color (BVB's black and yellow vs. the Gunners' red and white). No matter which style (or music) you prefer, these two teams should keep you captivated for the foreseeable future.