The first half of the Bundesliga season is in the books. After the winterpause, each club is ready to resume their domination of German football's top league and, more generally, the world. Oh wait. Sorry, that's just Bayern Munich. Everyone else will go back to either trying to grab a Champions or Europa League slot or avoid relegation, because Bayern has the league title on lockdown. They are 7 points clear of 2nd place Bayer Leverkusen and their most recent rivals, Borussia Dortmund, are sitting in a measly 4th place currently. Munich has two away draws and zero losses thus far. No other team has less than 4 losses. Manager Pep Guardiola's men also sit 16 goals higher in goal differential than the next closest squad. So yeah, they're in world-beating mode.
However, this doesn't mean we don't have an interesting second half of German football in front of us. There are a multitude of intriguing questions to be answered and matches to be played. Can Bayern seriously go undefeated? Can Dortmund get healthy and storm back up the table? Will poor FC Nürnberg win a match at all this season? Let's dive into this and more in the second half preview.
The Top 7
I decided to only analyze the top 7 individually as these are the only teams with a realistic shot at a Champions League spot.
1. Bayern Munich
I went through this already, but it bears repeating: Bayern Munich are the best club side in the world. Arsenal has been impressive and Barcelona is typically great. I even think Juventus deserves to be in the conversation. It's just that Bayern has shown over the past couple years that they sit alone as the world's top club. They brought in Pep to replace legend Jupp Heynckes and didn't miss a beat. Die Bayern are the favorites no matter who they step onto the field against.
Now that we have that settled, onto the juicy question: Can they legitimately go undefeated? Their second half schedule implies that this is certainly possible. Having already traveled to Dortmund and Leverkusen, this means their only seriously tough road test is actually on Friday vs. Mönchengladbach. If they win or draw this one, it becomes even more likely they go undefeated. Of course, injuries can derail even the deepest of squads and playing one of Germany's best 18 sides every week can lend itself to the occasional letdown. However, with maybe the best keeper (Manuel Neuer) and best midfielder (Franck Ribery) in the world, look for Bayern to effortlessly continue their supremacy.
2. Bayer Leverkusen
Okay, enough about the bottomless pit of talent in Munich, what about everyone else? Well, Leverkusen has been impressive all season, earning themselves a spot in the Champions League knockout round and a 4 point lead over 3rd place in the Bundesliga. Even with the loss of young Andre Schürrle to Chelsea, they continue to find success offensively. Stefan Kie?ling and Sidney Sam (although he will be moving to Schalke this summer) are creating and scoring at a decent rate and 21-year-old keeper Bernd Leno has been remarkably solid. Can they hold on to a top 3 finish and get the automatic Champions League bid?
3. Borussia Mönchengladbach
Considered the inferior Borussia heading into the season, Mönchengladbach finished a point ahead of Dortmund to finish the first half. Even with their poor away form (2-2-4 with a -2 GD), they are in an excellent position to get to European competition. Their summer acquisitions, Brazilian Raffael Araujo and German forward Max Kruse, have been roaring successes. Having already traveled to Bayern and Leverkusen, Monchengladbach will be able to settle in at home versus the top 2 and see if they can get a result that will propel them further up the table.
4. Borussia Dortmund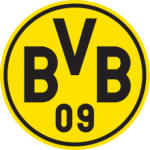 Europe's new darlings have struggled much more than they could have foreseen at the start of the season. Sure Bayern poached Mario Götze from them (and Robert Lewandowski in the future), but Dortmund was coming back refreshed from a strong previous season where they finished second behind Bayern in both the Bundesliga and the Champions League. Well, things couldn't have gone much worse for manager Jürgen Klopp's squad thus far. Injuries have ravaged their defense and midfield (Mats Hummel, Neven Subotic, Ilkay Gundogan – I could keep going, but let's stop there). They were winless in their last three matches of the year and got embarrassed at home vs. Bayern.
To say this season is a lost cause would be premature, though. Lewandowski is still pouring in goals, they somehow advanced out of a Champions League group that included Arsenal and Napoli, and if they can get some guys back on defense they could easily overtake the two teams above them. All is not lost for Klopp and Co., but will their Champions League participation cost them Bundesliga success?
5. VfL Wolfsburg
After an 11th place finish last season, VfL Wolfsburg should be ecstatic to sit in 5th right now. Finishing the year with an incredible hot streak that saw them beat Dortmund and draw at Mönchengladbach, the second half holds even more promise. Belgium international and seldom-used Chelsea asset Kevin De Bruyne will be joining Wolfsburg and should be a major factor right away. Also, their only tough road matches are at Dortmund and Schalke, so look for Wolfsburg to be charging for a Champions League slot.
6. Hertha Berlin
After winning Germany's second league, simply named 2. Bundesliga, Berlin were probably just hoping to stay in the top league for another season. Expectations have changed. With Colombian international Adrian Ramos co-leading the league with 11 goals, they have posted some good wins against both Borussias and finished the previous year in strong form. Since they are not participating in any European competitions and are out of Germany's league cup tournament, the DFB-Pokal, can distraction-free Berlin move up the table?
7. Schalke 04
Starting as sluggish as Schalke did to open the Bundesliga season always brings some deserved scrutiny to a side as talented as they are. As they have worked to right the ship, Schalke has seen their share of ups and downs. Signing Kevin Prince Boateng from AC Milan at the start of the season was brilliant, but injuries to key players have nullified any momentum they have hoped to build. Young German Julian Draxler has stayed healthy and been solid, and even younger German Max Meyer has looked super promising. Will their uncertain goaltending situation and their Champions League matches against Real Madrid be cause for them to stay stagnant in the Bundesliga?
Watch the Drop
Right now, SC Freiburg, Nurnberg, and Braunschweig sit in the dreaded bottom 3. So far, these squads have clearly been  deserving of relegation. Freiburg had to focus on the Europa League, but are out now, so they may be able to claw back up the table. Nürnberg have somehow found it possible to go winless, but tie 11 (!) of their 17 matches. And Braunschweig have just been awful, posting a gruesome -22 goal differential. In the end, I think we see Freiburg overtake Hamburg or Frankfurt to avoid dropping out of the top league with Nürnberg and Braunschweig.
Prediction Time
So, with all of that said: Who do I see moving on to European competition? I see the top 6 finishing like so:
1. Bayern
2. Leverkusen
3. Dortmund
4. Wolfsburg
5. Monchengladbach
6. Hertha Berlin
I like the second half prospects for Dortmund and Wolfsburg, because I think they have too much talent on their sides to be left out of a Champions League slot. Monchengladbach's road problems will be their downfall and I think Schalke's injuries and early issues will cost them a spot in both Europe competitions.
Although Bayern's dominance makes for an anti-climactic race for the top spot, don't sleep on the next four months of German football. With all four Bundesliga teams remaining in the final 16 of the UEFA Champions League this season, the top four league spots could unlock a deep Champions League run for any of these Bundesliga sides next season.