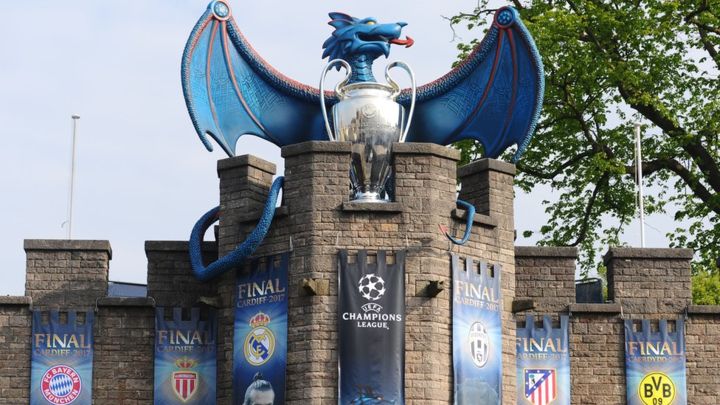 Hey guys, I'm James. I'm new here at SoccerPro, and for my first article ever I decided to preview the biggest game in European Soccer, giving you my take on the Champions League Final. There's no way I'm biting off more than I can chew, right? RIGHT??!!
Lets skip the small talk. If you found your way here, already know Juventus and Real Madrid are facing off in Cardiff Saturday night. It's a true clash of the titans. That deja vu you're feeling is accurate; both clubs have been to the final in recent years. Real Madrid won, both in 2016 and 2014, with Juventus finishing runner-up in 2015. Picking strengths and weaknesses with these giants feels a little nit-picky, but there are some clear trends and tactics set to frame this tilt.
Juventus
Lets start with Juventus. Vegas has them as a slight underdog, and that's probably accurate, although Juventus has been the most impressive club throughout the course of champions league. Any conversation about this team has to start with the defense, which has been in a word, impenetrable. The back three (BBC) of Bonucci, Chiellini, and Barzagli have a blend of skill, experience, and defensive focus that's pretty rare in Europe's top clubs, where the game has moved to focus so much attacking play – and sometimes defenders who don't, well, defend. Juventus has given up a total of  three goals in 12 champions league matches. That was not a typo, they've given up THREE goals. Juventus forces teams into taking uncomfortable and low quality/percentage shots, and taking away the easiest ways to score. Teams trying to send crosses into the box against this back line is an exercise in futility. Look no further than the Quarterfinal against Barcelona. When faced with (arguably) the best attacking team in the world, Juventus held them scoreless over both legs.
If you're viewing Juve as a pack-it-in defensive team though, you'd be wrong. Argentinian star Dybala has been world class this year occupying the space between the midfield and attack, and has helped set up forwards Higuain and Mandzukic for easy goals. Higuain has a bit of a reputation for bottling chances on the big stage, and Real fans will remember his struggles well. But he has been excellent this season after his purchase last summer. Wing backs Alex Sandro and Dani Alves give an added punch when coming forward, helping to aid an already talented set of attackers.
This is a complete soccer club, and on the surface there's no discernible weakness. They don't make mistakes, wont beat themselves, and I haven't even mentioned Gigi Buffon. Truth be told, I carry a soft spot for the Italian keeper. I mean my friends used to call me Buffon when we played soccer in college (Or was it buffoon? Shoot I cant remember…). He's as legendary of a figure as you'll find this side of Ronaldo and Messi, and his wealth of experience will be crucial if they're going to handle the goal scoring prowess of Real Madrid. Speaking of which.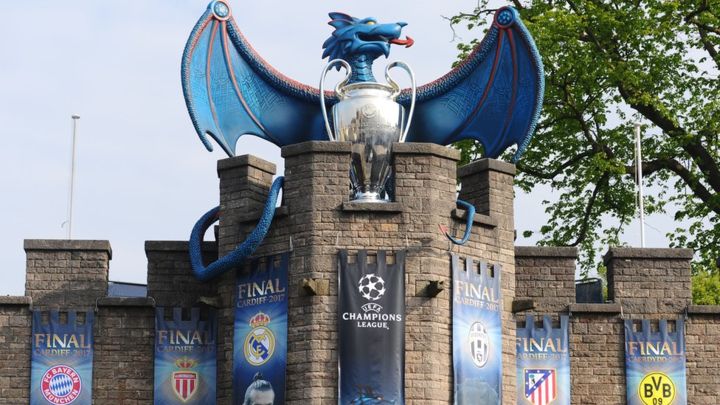 Real Madrid
Where to begin with these guys. Their confidence is through the roof right now, Ronaldo himself said this week "Too much humility isn't good." Real Madrid has built one of the most versatile sides in the world by buying up all of the best players in the world. Its hard to pinpoint a system they use besides shoot a lot and give the ball to Ronaldo. It sounds simplistic, and almost offensive to refer to a team as good as Real this way, but the truth is that Manager Zinedine Zidane's biggest plan is to roll the ball out there and let his world beating talent do the rest. Things will change a little if Welsh forward Gareth Bale isn't fit. It would be poetic for Bale to play in a Final in his hometown, but the Real star has dealt with injuries all year, and as of this moment, it's looking like he wont start.
Isco likely takes his place, and where Bale is a freight train, Isco is an artist. His creativity has been a boon for Real, and he's quietly been one of their best players through Champions League and the final weeks of the La Liga season. The most dangerous aspect of Real is their attacking play, and boy do they attack. Any team with Ronaldo is going to have a world class set of forwards at the start, but when players like Benzema, Marcelo, Kroos, et al start joining him in the other team's half, things get dicey in a hurry. Real unleash a relentless onslaught of crosses and shots, pummeling pretty much every foe into submission. If that doesn't work, Ronaldo tends to make the impossible a reality and score some sort of ridiculous goal. Its simple, but just because its simple doesn't mean it doesn't work.
If there's a cause for concern with Real, it might be the defense. I would never go as far as to call their defense bad, but they've given up nearly 1.5 goals a game in Champions League, due at least in part to their focus on attacking play. They give opponents chances, but even if they convert, most teams cant hope to stop a club who's scoring rate is nearly 3 a game. Real doesn't think so, and in the Final, they'll be betting on it.
Prediction:
My heart tells me to pick Juventus. They're a more complete side, and their defense is legit. If any team can stop a Ronaldo led attack, it's this group. Even on paper, it seems like this is the kind of club that can break down a Real team lacking a strong tactical system. Plus, like I said, I love me some Gigi Buffon.
However, I'm picking Real Madrid. I just cant get past the raw talent possessed by this club, and when things break down in a one game championship, you want to be the side with the best individuals. Ronaldo has thrust himself into Greatest Player Ever conversation by scoring huge goals on the biggest stage. I'm expecting him to do it again. I also expect to see Gareth Bale come on late in this one, and look for the hometown hero make a big play down the stretch to seal the title. Man I'm a sucker for a good narrative. So there you have it, Real Madrid goes back-to-back and my hero leaves without a Champions cup to his name. Sorry Gigi.
Final: Real Madrid 2 – Juventus 1