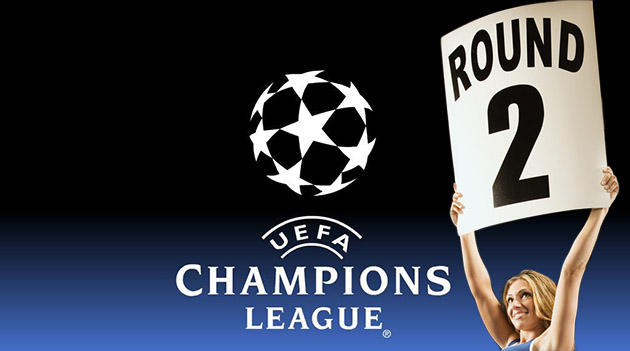 What's the best part about coming home from work during a weekday? Seeing that you have copious amounts of Champions League soccer saved on your DVR! This round of the Champions League provided us with surprises, dominance, and a few of the big dogs laying down the gauntlet within their groups. From Neymar embellishing, Ronaldo flying, Moyes suffering, Juventus stuttering, Balotelli dragging, Ozil arriving, Dortmund rolling, Chelsea impersonating, and Ibrahimovich dominating…the Center Circle will get you up to speed on all the big happenings in Round Two!
We start with Barcelona barely escaping Celtic without Messi in the line-up. If Fabregas had not spent several seasons in England learning that heading is a proper scoring method, Barcelona might have left with a point. The big talking point will be Neymar acting as if Celtic's captain Scott Brown had shot him in the back after a bad tackle. Sure, Brown did leave a bit of a boot in the Brazilian's back, but it all seemed worthy of a yellow card at the worst. Celtic will definitely see it as a point lost in a very difficult group.
Madrid decided to look nothing like their La Liga selves in the Champions League, led by the high flying headers of CR7. Although Benzema still seems unable to truly lead the front-line, a great performance from Ronaldo and a great second-half (awful first-half) performance from Di Maria was enough to see a comfortable for Los Blancos. Real Madrid may have come out comfortable winners in the end, but they are definitely missing Xabi Alonso, and the recently relocated Ozil (who will be mentioned again later).
David Moyes will come under even more fire for his sides recent performances as United looked completely unable to truly trouble a Shakhtar Donetsk side that many thought would be very mediocre after selling some of their prized assets in the transfer window. If Moyes is unable to salvage success in one of the competitions that his side is in, he may not last past Christmas. In fact, without a recent victory over Liverpool on the books, he might have had trouble lasting until Halloween.
From some of the Italian sides, Juventus were victims of Roberto Mancini invigorating Galatasaray. Although Juventus have the ability to escape their group, they will definitely need to turn the tide of events soon. For AC Milan, it seemed like they would watch as Ajax stole three points away from the Italian giants. However, Mario Balotelli dragged an Ajax defender down in stoppage time and somehow fooled the referee into giving Milan a penalty. Needless to say, Balotelli converted and any fan blessed with instant replay immediately started destroying the referee online.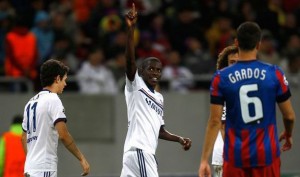 Chelsea scored 4 in a 4-0 win, but they still look to be far from their best. It will be interesting to see if a Torres injury helps or hinders the London blues. Ozil has already shown his class with Arsenal and he will definitely be a force every time that the Gunners hit the pitch. Madrid should already be upset at the loss of the German maestro. Dortmund made sure that Germany still looks like the dominant footballing country in Europe by showing the quality they possess with Reus and Lewandowski leading the line. And, finally, PSG showed why they still stick with Ibra up front instead of their other quality attacking options.
I realize that some of the "smaller" fixtures were not covered and that some of the losing sides were left out, but you really need to do a little bit of your own research. If you start depending too much on my fantastic writing, what will you do when I go on vacation? I'm looking out for your best interests here! Plus, I have yet to convince the fine folks in charge here that I need to have a better sports package purchased for me in order to do better reporting…perhaps this will help my case!