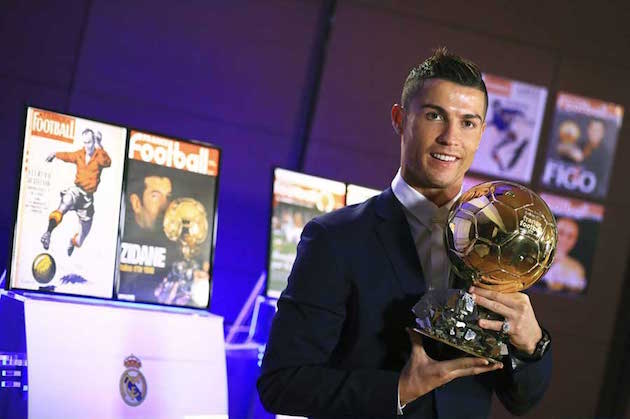 Monday night, the inevitable happened: Cristiano Ronaldo won the Ballon d'Or. 2016 was arguably the Portuguese magician's most successful calendar year in his career, and that's saying quite a bit. This year, CR7 led Real Madrid to the Champions League crown (the third time he's won the prestigious tournament) and the UEFA Super Cup title.
Perhaps more impressive than his feats at the club level is what he was able to accomplish for Portugal. Despite being considered underdogs and underwhelming going into this summer's European Championships, Ronaldo captained his nation to their first ever European title. After the match, he would tell his teammates this title was his missing piece.
While these team accomplishments are outstanding in their own rite, I think that the biggest factor that makes Ronaldo the best player in the world at the age of 31 is his ability to change his style of play. When he first won the award back in 2008, he was 23 years old and tearing up the wings for Manchester United. His electrifying pace allowed him to sprint past nearly any player in the world, and he was strong enough to hold his own in the rough and tumble Premier League.
Nowadays, he's fast, but not as fast as he once was. He's strong, but I think that his former self could easily body him off the ball. Despite these changes, he is still able to bang in goals seemingly at will. In 2016, Ronaldo scored 51 times between club and country. In the Euros, he scored three times (including once in the semifinals against Gareth Bale's Wales) and provided another three assists as well.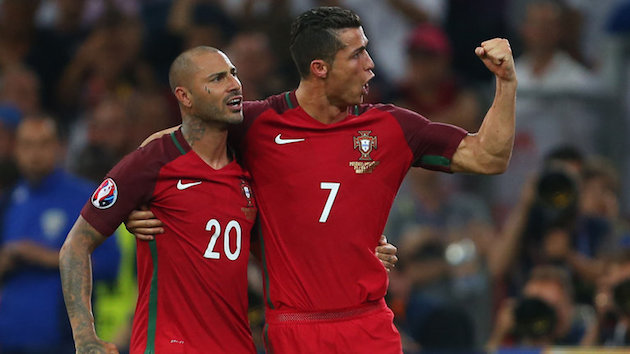 This dominance in front of goal has continued because Ronaldo recognized he can't play the game how he used to. Instead of sprinting up and down the wings for the entire match, he has transitioned into more of a central forward. He is free to wander in the middle of the pitch to wherever he can influence the attack most effectively. He still has a brilliant nose for goal and can anticipate the run of play so that he's in the perfect position for a headed strike or a tap-in.
Don't get me wrong, he still has some of the traits that made him the world's most expensive player (pre-Pogba) back in 2009. No one is going to argue about his ability to beat a man with flair and panache, and in recent months, it looks like he's rediscovering his accuracy from free kicks.
With all of that being said, there really couldn't be any argument against Ronaldo winning the Ballon d'Or. Sure, you can always say that Lionel Messi deserved it because he led Barça to a league title, and because he's just an amazing player; but this was always going to be Ronaldo's award. The Real Madrid & Manchester United legend's European triumphs for club and country highlighted his skill and leadership on the pitch, and few players can claim to have played a more influential role in their squads.
I may be a little bit biased because I will always love Ronaldo for what he accomplished at Old Trafford all those years ago, but I can't help it. Seeing how emotional he was after leading Portugal through the Euros struck a chord. Despite how he can be portrayed in the media sometimes as a selfish prima donna, he really cares about his team. I'm sure that he will love winning this individual award, but if you asked him what his favorite piece of silverware is, there's no doubt in my mind that he would say the Euros crown.