A few years ago, during the 2010 World Cup, the entire tournament seemed devoid of long-range strikes and even lacked players that were able to control the chosen Cup match ball. Although the Jabulani created its own cult status after the tournament and can still be seen all over YouTube because of its unpredictability, there were a few players that learned how to control the ball and immediately became the toast of the tournament. One of those players happened to be Uruguay's Diego Forlan.
During the 2010 World Cup, Forlan became the hottest striking commodity after winning the Golden Ball, and the future for the striker seemed exceedingly bright. He was only a member of Atletico Madrid for one more season before the bigger European purses were able to pry the player away and send him to Serie A to join Inter Milan. Considering his success after the World Cup and his prolific strike-rate while with Atletico, many expected him to be able to impress in Italy and to quickly replace the outgoing Samuel Eto'o.
However, a smattering of injuries seemed to plague Forlan throughout his time with the Italian giants, making only 18 appearances and only scoring 2 goals. Despite several interviews where Forlan proclaimed his allegiance to the club, he was eventually joined Brazilian club Internacional. Several teammates and fellow countrymen went on the record saying that Forlan suffered to succeed at Inter because he was trying to live up to Eto'o's standard. However, he was much more successful in Brazil, scoring 8 times in 23 appearances for the South American club and helping them win the Campeonato Gaucho.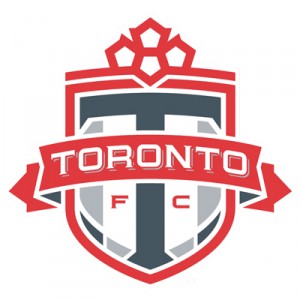 With the recent improvement, it was widely speculated that the 34 year old would attempt to try and parlay his talents into getting one last shot in a major league. Especially with the 2014 World Cup looming and the fact that Uruguay's Cavani and Suarez are practically guaranteed a starting position, Forlan would need to be playing high-profile soccer in order to get back in contention. However, very few expected the transfer of Forlan to the MLS. And, even fewer expected Forlan to move to a club like Toronto FC.
With all due respect to Toronto FC, they are definitely not a top-tier destination within the MLS and they certainly are not a top-tier destination in regards to international football. On top of that, this is a player that has previously played for Manchester United, Atletico Madrid, and Inter. To see how far he has fallen in only three short years is nothing short of baffling. This isn't David Beckham trying to snag a massive payday and help his wife's acting career. This isn't a player that is ready to retire. This is a player that was easily considered one of the top 5 strikers in the world in 2010…and now we will be lucky if his games are even televised.
I truly hope that his move to Toronto ends up with the player and club both benefiting. I also will enjoy snagging a Toronto jersey with Forlan on the back. However, there is no doubt that this move will effectively end his run at being a part of the upcoming World Cup and it seems unlikely that he will play for another major club again. It is amazing how fickle a mistress football is…but, hey, that's why we love it!