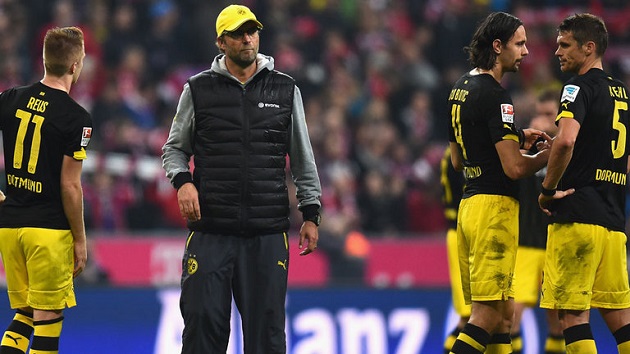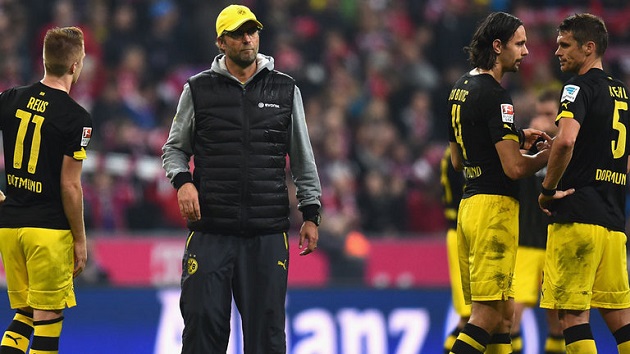 When it comes to describing the season that Borussia Dortmund has had, there is no better comparison than Dr. Jekyll and Mr. Hyde. It is not a secret that there has been a certain inconsistency between competitions for the Black and Yellows. Throw in the departure of Robert Lewandowski to Bayern Munich, the return of Shinji Kagawa, and Dortmund has a significantly different team than last season.
The Dr. Jekyll (good) portion of Dortmund's season has been the Champions League.   The club sits atop the Group table with 12 points from 4 matches. They have been virtually untouchable, allowing a single goal in their 4 matches.   With the win over Galatasaray on Tuesday, Dortmund secured their place in the Final 16. They are the first team, along with Real Madrid, in the entire Champions League to secure their knockout round place.  But, where the Champions League has been the Dr. Jekyll portion of Dortmund, the Mr. Hyde portion resides in the Bundesliga.
Mr. Hyde is an ugly creature that Dr. Jekyll turns into after trying a serum that is supposed to hide that portion of his personality. For Dortmund, that would be the Bundesliga season thus far. They currently sit in 17th in the Bundesliga, otherwise known as the relegation zone. They only have 7 points from 10 league matches, only being ahead of Werder Bremen on goal differential. They have 5 straight losses, dating all the way back to September 27th against Schalke 04, with their last win on September 13th against SC Freiburg. Some supporters blame manager Jurgen Klopp, but the ownership have put their full support behind Klopp to right the ship and avoid relegation.
Early season struggles were excusable, with the departure of Lewandowski to Bayern Munich and trying to reintegrate Shinji Kagawa back into BVB's system. Fans were patient at the beginning of the season, but have begun voicing their discontent with the way the club has been playing. Some have even called for Jurgen Klopp to be sacked. If Dortmund continue their winning ways in the Champions League, that probably will not happen.
Another big blip on Dortmund's radar is the potential transfer of Marco Reus. Plenty of teams have shown interest in the club's crown jewel, and he has a 25 million euro release clause that can be triggered in the next transfer window. No one is really sure what Reus is thinking, but it would seem logical that Dortmund does not want to let him go to Bayern Munich, who have recently taken two of Dortmund's former stars. Not to mention, they are bitter rivals and competing in the same league. Other than that, it is pretty much anyone's best guess as to where he will end up.
It is pretty easy to see why Dortmund fans are worried. After multiple seasons near the top of the league table, being in the relegation zone is not a place they are used to occupying. It might be easy to say that the team has taken a turn for the worst, but that would not explain their Champions League dominance. As with the characters Dr. Jekyll and Mr. Hyde, Dortmund switches into a completely different character in each competition.
Don't expect the club to make any drastic changes any time soon. As long as the club are still performing well in the Champions League, Jurgen Klopp will probably still be around. He will have to figure out a way to pull his team out of the relegation zone, something that has not happened in over three decades. The team will have to find a new star with the (likely) departure of Marco Reus, while also figuring out their Bundesliga form. Spin it any way you want, but Dortmund need to drop the Jekyll and Hyde act to get back to winning in the Bundesliga.