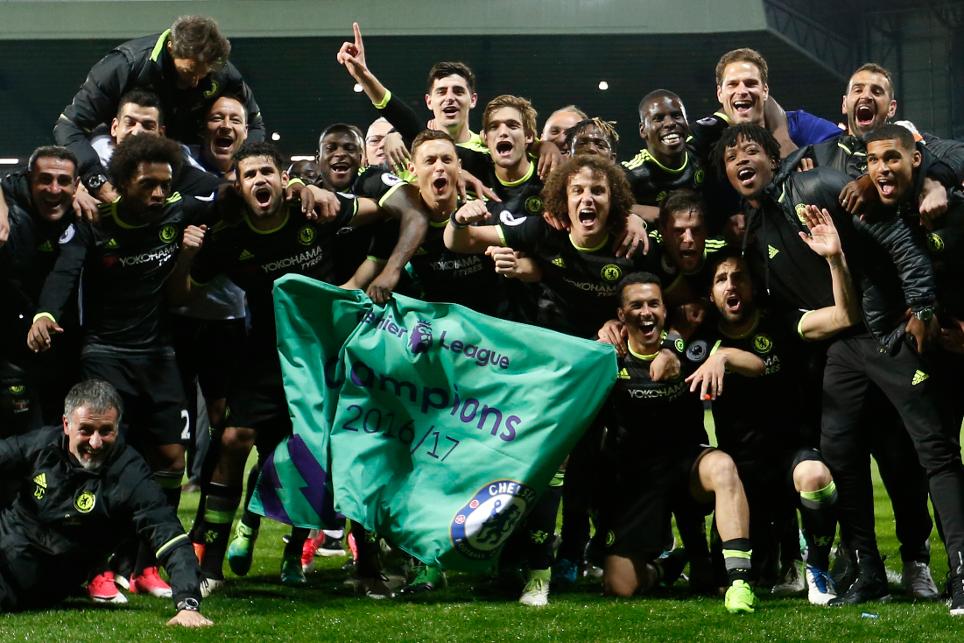 The 2016/17 EPL season has come and gone
Tears have been shed, lessons have been learned, champions have been made and finally rivalries have gone on a summer break. For the sake of brevity, we are going to keep the bulk of this review limited to just the sides who qualified for Europe. Seven sides in all with five of them headed to the Champion's League (*Manchester United got in there by winning the UEFA Cup).
Before we dive into the meat and potatoes of this review, let's spare a thought for Hull City, Middlesbrough, and Sunderland who were relegated to the Championship. Two of those sides changed managers during the season, that's almost always a recipe for disaster. There are few managers who can come in and get things jump-started midway through the season but it keeps happening and the high stakes world of the English Premier League keeps chewing managers up and spitting them out.
Also spare another thought for the 2015/16 champs, Leicester City
For a chunk of the season, they looked like they were going to be relegated. The fairy tale story looked to be facing a mad return to reality. The unthinkable happened, the manager who led them to the EPL title was fired. Claudio Ranieri, the Tinkerman, was given the boot. The world of football was shocked. From Turin to the Merseyside, the gasps could be heard and the comments about Leicester's ownership rang out. Protests, anger, rage, disgust. Craig Shakespeare took the manager role temporarily and he did such a decent job that he was given the job full time. We will not get into the reasons behind their eventual turnaround but they finished in 12th place and escaped the relegation fight by a fine margin. Chelsea FC finished 10th in 2015/16 and won it all this year, maybe Leicester can repeat that feat.
The top 7
The sides who finished in the top 7 (and qualified for Europe) are probably the sides who you'd have expected to do so at the start of the season. Certainly, no one expected Leicester City to fall as far as they did but many fans would not have been surprised to see them not get back into Europe after all that 2015/16 was a once in a lifetime magical season that no one saw coming. In descending order, we will go through England's European warriors for next season.
Everton – 7th
The Toffees finished 7th in Ronald Koeman's first year in charge. Considering the size and wealth of the sides who finished ahead of them, they can claim to be the best of the rest in England. Romelu Lukaku was the main man grabbing the headlines but Idrissa Gueye should get more plaudits. He was an absolute unit. Lukaku has been rumored to be leaving for a long time now and this summer could see that finally happen. Koeman is a great, pragmatic manager so Everton will be back in the top ⅞ next season but a European challenge could make life tougher than they'd like.
Manchester United – 6th
The 1st year in the reign of Jose Mourinho was a bit disappointing from a performance perspective. United struggled to find the ruthless streak needed to put away games. They drew when they should have won, and lost when they should have tied. Still, they won the League Cup and the UEFA Cup which got them back in the Champions League and that makes for a successful season! Paul Pogba became the most expensive player in the world when he joined the Red Devils and while you may have read elsewhere about his 'failure' to meet the expectations, the fact is he was good and will get better. Their player of the season was Zlatan though, he simply never stopped delivering until injury knocked him out. (*honorable mentions to Eric Bailly and Marcus Rashford). United will be a legit threat next season as they restock a few positions. In his second season, Mourinho's sides tend to be cold blooded winners so United will be in the running more seriously for all titles.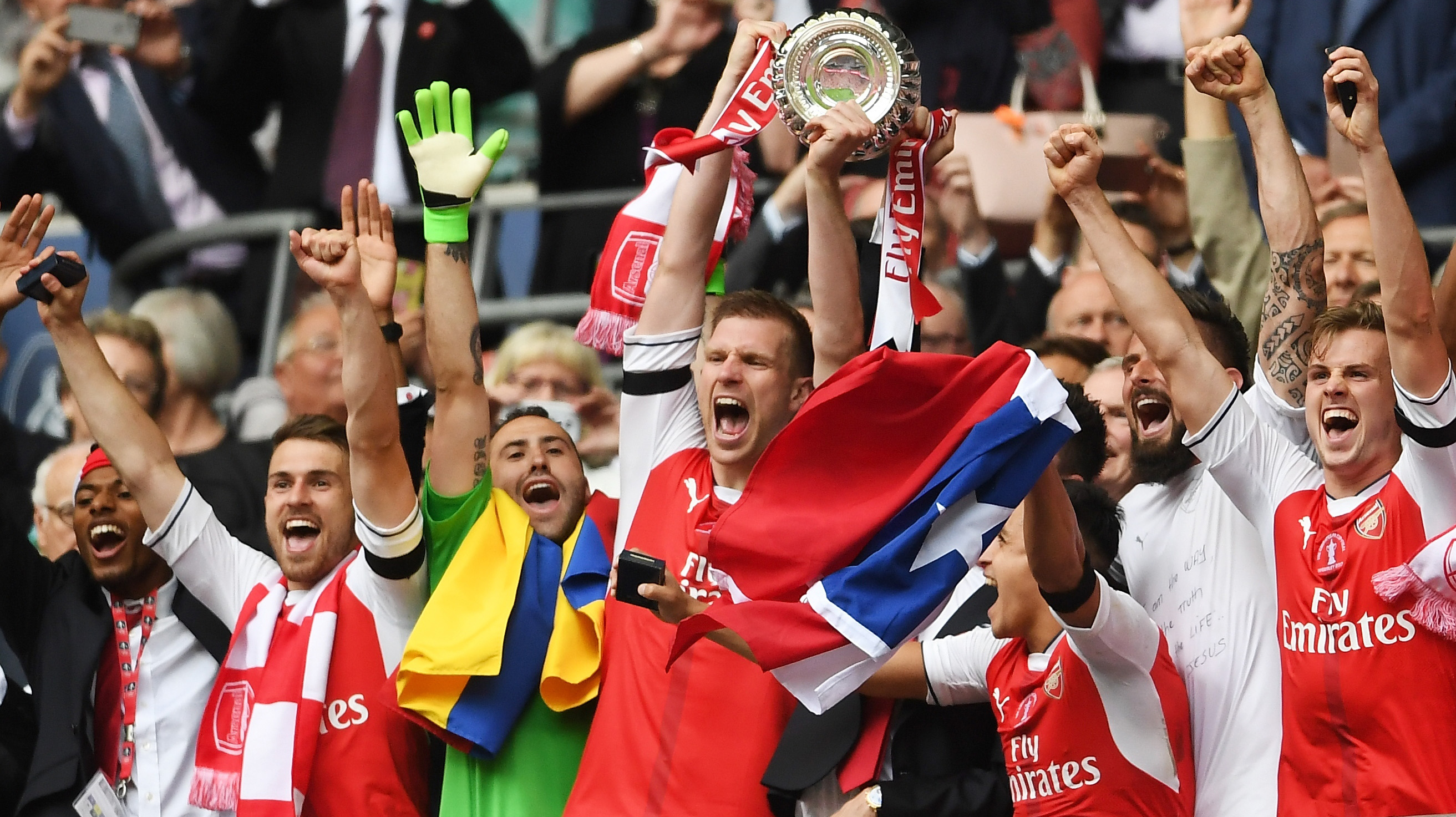 Arsenal – 5th
For the first time in the reign of Arsene Wenger, the Gunners failed to finish in the top 4. They will miss out on the Champions League. For Gooners everywhere, it was a disappointing season. With transfer coming in and so much optimism among fans, it ended with a shocking understanding that the league now has at least 6 sides who can win every year and London's red half has to buck up or they'll keep missing Europe's finest dance. It was a season filled with underachievement by team and individuals. Alexis Sanchez was the best player and realistically, there could be an argument that even he failed to play at his peak all season long. The talents of Alexis and Ozil have to be better utilized and they owe it to that club to be more consistent. It may have been a rough season but Arsenal did win the FA Cup again with a thorough beatdown of the EPL champs (the 2-1 scoreline is deceiving). The back 3 switch showed enough promise to keep Gooners coming back for more but Arsene Wenger simply has to get his side playing with more consistency and ruthlessness ALL season long. Changes are coming for the team, they simply must or Arsenal will repeat a finish outside the top 4 again next year.
Liverpool – 4th
Jurgen Klopp's first full season in charge of the Reds saw them return to the Champions League. Liverpool proved to be a difficult side to read last year. They are an entertaining side to watch and deservedly made the top four but they will need more structure and solidity going forward. This season, they fell in games they had no business falling in. They could be unplayable one day and totally shambolic the next. Coutinho was their best and most influential player and they missed him when he was hurt but rumors say he's on his way to FC Barcelona. If they can keep him and add some consistency to their game, watch out! They'll beat the tar out of some teams next year but the EPL will be stronger. Their challenge in the UCL and EPL will depend on how well they tackle the transfer market this summer, any half hearted entries will see them pay in 17/18.
Manchester City – 3rd
Pep Guardiola set such high standards at his previous jobs that everyone expected him to come to England and lay waste to all challengers. England is no Germany or Spain, there are not just one or two true challengers. There are at least four usually, and going forward, there'll likely be at least six or seven. City did not have a stand out player instead De Bruyne, Gabriel Jesus, Aguero, Yaya, David Silva all took turns in fluctuating between disappointing and scorching hot. The team also had too many players who really shouldn't be playing for a contender. This summer, they will shed some of those chaps and reload. Season 2 of the Pep show should make for better viewing. Pep Guardiola is still an outstanding manager with ideas about the game that are a fresh breath of air but to succeed in England, he'll need some luck and need his stars to be more consistent.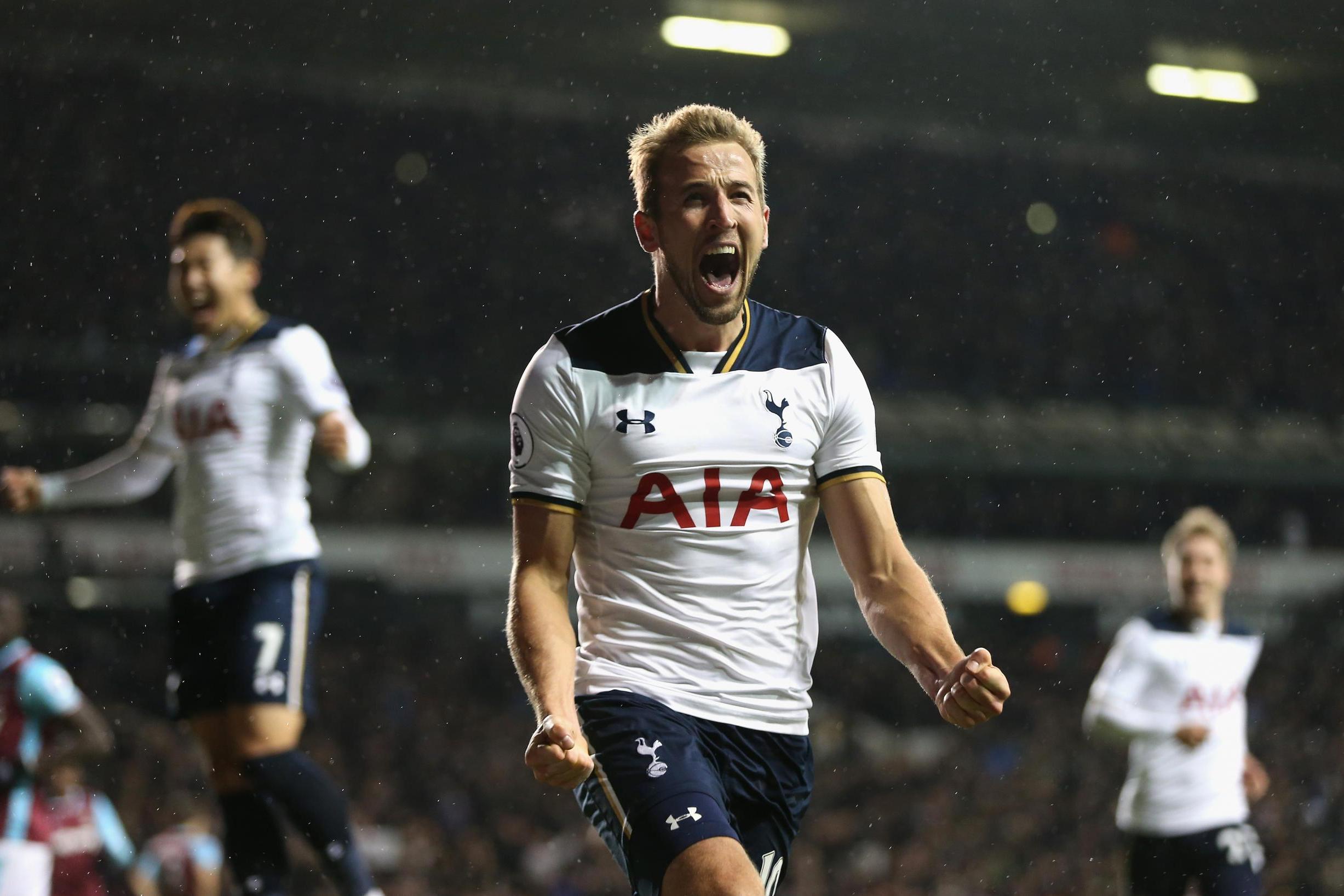 Tottenham Hotspurs – 2nd
For a second year in a row, Spurs have come up just short of winning the crown. Some would argue that in both years, they were the best team in England. That argument will be no comfort to them though. Last year, they saw Arsenal pip them to 2nd and Leicester walk away with the crown. This year, they cancelled St. Totteringham's day from their bitter rivals yet the Gunners got silverware and Spurs left empty handed. They had a poor Euro campaign and now there are rumors of key players possibly leaving in the summer, from the fullbacks to Dele Alli. Spurs have shown themselves to be a resilient, and excellent bunch to watch. Mauricio Pellegrino has crafted a side that are reminiscent of those Alex Ferguson United sides (no trophies…..yet) with their pressure, flexibility, and sheer overwhelming array of ways to beat you. Harry Kane was the player of the season for me, he's a world class striker and he's only going to get better. The story with Spurs is simple, if they keep their core and add one or two signings, they will trouble Europe and England next year. Any key losses and they'll struggle to return to the UCL which would be a shame. A bright note for them, two famous ex-Spurs, Gareth Bale and Luka Modric won the UCL, glory by association rules in full play.
Chelsea – 1st – Champions!
Antonio Conte is a master of winning league titles. He did it at Juventus and he's brought his golden touch to Chelsea. The Blues started the season tentatively and when they were blown away by Arsenal, it looked like they could be in serious trouble. They switched from a back four to a back three (like Arsenal eventually did when the race was over and done with) and that catapulted them to another plane from the rest of the EPL. Eden Hazard was a man reborn, Diego Costa rediscovered his most fiery form, the often loan-out Victor Moses became the king of the flank, and the player of the season, N'golo Kante did what he does best. Chelsea were the best side and deserved winners of the league title. They showed a solidity and desire to win that matched the fire of their manager. They'll be itching to take on Europe once again but they must strengthen a few areas. Central midfield seemed a bit shaky sometimes. Matic simply was not inspiring attack-wise along Kante, and while Cesc offered that attacking thrust, he offers nothing going the other way which meant that in certain games, Kante was overrun. Next season, good teams will make Chelsea pay in Europe and even in England (see the demolition job Arsenal put on them in the FA Cup final). They must reinforce. Additionally, the Diego Costa rumors have not gone away, it appears like he could be off to China. They'll need to spend big to replace his ability and even if they replace that, it's unlikely the replacement will have the menacing presence he had, an aura that struck fear in defenders. Chelsea cannot afford to stand pat, even though they are champs, they need to keep moving forward. A center mid and a striker should join the fray.
The Blues were worthy winners of a very entertaining EPL season, next year promises to be better and England will surely make noise in the Champions League as well. Europe, beware.