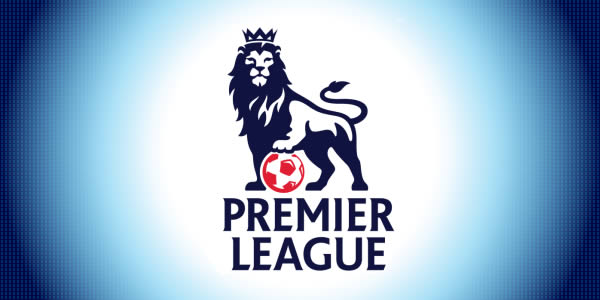 While we are on the verge of all of the world's football speculation shifting from Brazil towards all of the major European leagues, there is one thing that needs to be noticed on England's biggest stage: the shift of kit sponsorship for the top teams. The world is changing in nearly every aspect in an almost constant cycle and the world football market is following suit. New brands that have not just "crept" onto the market, but brands that have exploded onto the scene and forced their way into customer's consideration.
Let's look at how things have changed.
In 2010, the world was owned by Chelsea and Manchester United. The two clubs had shared the EPL title for the last six years, but big-spending City had begun to arrive on the scene. Liverpool was suffering far below the Champions League spots, Arsenal was starting to feel a much deeper burn for a trophy, and Tottenham felt like they were definitely a suitor for the top four, while Everton was looking to supplant Liverpool as the best team within their own city.
Here's how the kits looked in 2010:
Puma – Tottenham
Umbro – Manchester City
Le Coq Sportif – Everton
Adidas – Liverpool and Chelsea
Nike – Manchester United and Arsenal
Now, in 2014, new brands have emerged and the landscape has completely changed. Nike, once the undeniable giant within their own country and within England, now look like they could become one of the outsiders. Umbro suffered through Nike ownership and is now looking to grow on the backside of this situation. For the clubs, Chelsea is still battling for the top, but City has staked their claim to some serious time at the top spot. Liverpool has returned, Arsenal snagged a trophy, Everton and Tottenham still seem like they might sneak into the top four at any moment, and we will not even talk about Manchester United…but the kits are completely different.
Puma has now taken up residence with Arsenal, which (in terms of finishes alone), is a slight London step-up for the Cat. If Arsenal is truly looking to win the league (instead of settle for top four) and make deep Champions League runs, Puma will certainly enjoy the exposure.
While Nike may still be on United's chest for the upcoming campaign, the future for the Red Devils is anything but certain. For now, only Manchester City will be carrying the Swoosh forward. It definitely is a great club to have wearing your kit, but it certainly feels very different than 2010. To think that Nike have allowed (yes, "allowed") adidas to snap up United shows that the American brand is not as certain about the Red Devils return to glory. In this age of the EPL, nothing is certain.
Adidas now sits with only Chelsea running around in the three stripes, but United will be donning their kits after the upcoming season. The big news for adidas (for a while) will be providing the kits for the red side of Manchester, but the world now feels dominated by what brand is on the pair of boots instead of what brand sits opposite the crest. Considering how big an investment adidas has made on United, one would hope (for the sponsor's sake) that Van Gaal and United are able to rise back up to the top. Otherwise, this might be the worst business deal by a kit sponsor ever.
Umbro, in what feels like a legitimate comeback push, will be Everton's sponsor for the upcoming season. While they feel as if they should be thankful for this opportunity, they do feel like it is another positive step to being another contender.
While adidas let Liverpool move on, Warrior stepped up and took a risk on the reds. The company that genuinely feels like (while it might be all just a great grasp on PR) the quickest growing of the bunch, Warrior are growing their footprint everywhere. Housing a Europa League champion and the EPL's runner-up in one season certainly will not hurt a brand that is making all the right moves.
While one would have thought the lessening of Nike would have seen a lessening of American influence, Under Armour and their relationship with Tottenham has allowed the sportswear company to continue growth within football. Continued improvement with their boots and, in our opinion, good looking kits for Tottenham shows that the new boys of equipment are willing to take risks and put out quality products. While Nike, adidas, and Puma might not readily admit it, these aggressive companies (i.e. Warrior/Under Armour/Umbro) scare them a lot more than the ones that hope to build quietly behind the scenes (i.e. Lotto/Diadora/Pantofolo D'Oro).
What will the kit situation look like in 2 years? 5? 10? To see the top four in the BPL this season finish with four different kit sponsors…that would be a fantastic finish. Considering how competition breeds superior products, that type of finish and sponsor battle is EXACTLY what everyone should be hoping for. Game on!