Loanees Move Permanently
Denis Cheryshev
Cheryshev's time at Real Madrid was uneventful, minus the whole expulsion from the Copa del Rey. Now he is off to Villareal, where he spent an entire season on loan in 2014-15. They provided him with the most playing time, and the move looks like a good situation for all parties involved. The fee is unconfirmed, but rumored to be around 10 million euros.
Christoph Kramer
Kramer has been on loan at Borussia Monchengladbach for a couple years now, so the club finally decided to make the purchase of the player outright. He is the player who was notably knocked out in the World Cup Final, but kept playing for an additional 10 minutes before being subbed off. The 25 year old has recovered and has been playing well in the Bundesliga.
Giants Take What They Want
Miralem Pjanic
Juventus are becoming the Bayern Munich of Italy, picking off all their rivals best players. Pjanic is the latest to get sniped, moving from Roma for 32 million euros. The rich get richer, and Pjanic is getting PAID. I'm sure this isn't the last buy we will see from Juventus in this transfer window.
READ: Can Juventus Move From Italian Champion to European Dynasty?
Mats Hummels
Bayern always get their man. Of course, they had him first before they let him go to Dortmund. Now he is going back to Bayern Munich on a 5-year deal. The centreback fills a hole in the back for Bayern, especially with the aging back line of the German champions. Hummels was on the radar for Manchester United, but stated they could not offer him a guarantee of Champions League play.
New Home, Big Potential
Emerson Hyndman
The young US starlet is making a move up to the Premier League by signing with AFC Bournemouth. He came up through the Fulham academy, and was a regular on their first team squad. This upward move can only mean good things for his international aspirations. There are some aging stars for the US, and Hyndman is a prime suspect to fill the void.
Sebastian Rode
Bayern Munich bought Rode in 2014, but he never really broke through to establish himself. Now he is heading to chief rival Borussia Dortmund. Dortmund has quite a bit of talent in the midfield, but some of the stars are being targeted by foreign leagues. This move shores up any talent that might leave this summer.
Rumors Falsely Reported
Zlatan Ibrahimovic
For a while, it was reported that Zlatan was headed to Manchester United. That was shaken off as a rumor, although it still seems like the probable destination for the player. It is still possible that he goes elsewhere, perhaps the MLS, but it would be pretty shocking at this point.
Jamie Vardy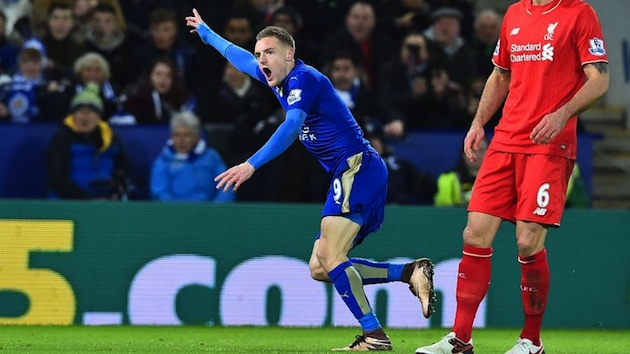 Someone decided to "confirm" that Vardy was headed to Arsenal, but apparently that turned out to be a lie, with Arsene Wenger himself saying that it was likely Vardy will be staying at Leicester. People love to run with any little piece of information, and this seems to be another case of false confirmation.