The debate over who will see the summer transfer window of 2014 as a jumping off point for their season has only just begun, but the season is only a few weeks old. To claim anything has been decided at this point does not realize how many points are still up for grabs in the entirety of the season. Although, there are definitely a few clubs that have made statements (both positive and negative), this is an article about the moves that we were genuinely happy to see.
The "glad they get another big chance" transfer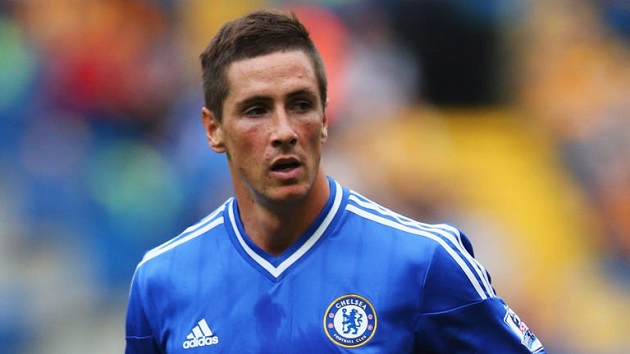 While Liverpool fans may have enjoyed the Fernando Torres situation for the last few seasons, even the most faithful red must have started to feel a bit sorry for the Spaniard. While he was able to snag some winner's medals with Chelsea, Torres went from the most feared striker in England to a punchline that actually was considered "too easy" by anyone actually making a joke. So, the Torres to Milan move means that Torres has a huge opportunity to reinvent himself. A Milan club that needs a savior and is in desperate need of success, Torres could become a hero in Milan (plus, he is very far away from the harsh English chants)…so we genuinely hope for the best with him in Italy.
For the Red Devils, two of their players might get a chance to prove themselves outside the confines of Old Trafford. Welbeck with Arsenal and Chicharito with Real Madrid, but both players will be hoping for more chances with their new clubs than the time they got within Manchester. Considering Arsenal's necessity for squad depth, Welbeck will certainly get the opportunity to prove if United missed out on the youngster's full potential. With Euro 2016 coming into focus, Welbeck can use the Gunners as a springboard for some more international chances. However, the move of Hernandez to Madrid has us wondering if he has finally accepted his role as a super sub…? With the depth Madrid possesses, it would take an Arsenal-sized injury bug to hit in order for Madrid to field Chicharito as a first-choice option. Still, we genuinely hope that both players will make their ex-club regret letting them go.
Honorable Mention: Micah Richards to Fiorentina – We always felt Richards was a player for the future…now, he needs to prove that he still can fulfill his potential. Nicklas Bendtner to Wolfsburg – Did anyone even catch that this happened? For a player always touting his ability, I am very anxious to watch him try and prove himself.
Transfers are not always about how much a club spent, how high the club finishes in the table, or even if the player chooses to stay at the club for more than a season…sometimes it can be about players getting a much-needed change, a fresh start, or even a club that functions closer to a player's philosophy. Stay tuned for future editions of our views on the summer transfers as we look at more of our favorite transfers and even which transfers we did not care for…and there were certainly a few.