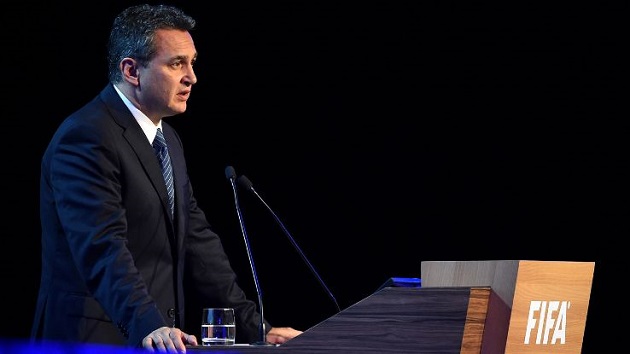 It is very difficult to find any shred of legitimacy that the world's governing body of soccer still functions with. From Sepp Blatter always moments away from saying something idiotic or the constant reports about how the members of FIFA are "compensated" for their work, FIFA rarely leaves a gap for anything positive to be said. Considering the upcoming months might start to see reports of how Brazil looks post-World Cup, it would have been wise for FIFA to lay as low as possible. Sadly, this old/stinky/corrupted/(racist?) horse will never let us ship it off to make glue…FIFA's failings continue on…
First – There is no doubt for any follower of football that there was at least SOME corruption with the Qatar AND Russia bids.
To think that FIFA decided with such an overwhelming majority to give the tournament to these two nations is the same as asking us to believe that the world is flat and that unicorns still exist somewhere in the heart of Greenland…it just is not possible. The members of the governing committee are perfectly aware of how hot it gets in Qatar! Are they truly surprised by the possibility of having to move the tournament to the winter? Of course not! Whether it was money or some form of other payment *cough* watches *cough*, the whole process stinks.
Second – The American lawyer associated with the findings has ALREADY spoken about how inaccurate the version that FIFA is spouting happens to be and how he (a man that was supposed to help with the investigation) is filing for an appeal.
If you had no clue you were riding on the Titanic, you would have no reason to jump off. As soon as Michael Garcia realized he was on the Titanic, he jumped off so fast that even Ray Hudson would have difficulty finding words for his quick escape. I will use myself as an example: I have been writing soccer related material for about 5+ years now. In the beginning (and, hopefully not as often, but also a bit later), some of the stuff I wrote was fairly poor. However, it took a few twists and a few weeks before someone made me feel so bad about it that I backed off. Garcia is already banging the drum to have the report fixed…Garcia has jumped from the ship and is already driving beside it with a boat screaming at the other passengers to "Save the women and children."
Third – Instead of simply clearing the "culprits" of wrongdoing, FIFA decided to take a few parting shots. Which countries did they choose? Well…
Australia and England…seriously FIFA? You point at a country that (no offense, Jordon) has the equivalent world-football-power level similar to the power-of-truth behind Bendtner to Barcelona rumors (ok…maybe a little more than that) and at England? Since the World Cup/USMNT run ended, England is currently the main reason for soccer growth in the biggest market for growth in the world when it comes to soccer: the United States. Sure, the MLS is improving and the play is starting to intrigue more Americans, but NBC Sports and the BPL are very aware that they are the top commodity in terms of stateside soccer action. Do you seriously think that alienating one of the biggest countries (in terms of overall soccer output, not necessarily international success) is a smart move? Really?
FIFA always seem to find a way to step in an amazingly large pile of manure. We have certainly reached the point where each move comes with a sense of intrinsic comedic value…FIFA seem bent on convincing the world that they are failures. We could ask the obligatory "what could they possibly do next?"…but, knowing FIFA and Blatter the way we do, the answer will not be long in coming. Jeez FIFA…just…wow…