For anyone that has taken to YouTube to watch some of the world's best free-kick takers or anyone that has been an avid FIFA fan for the past few years, you will be well aware of Keisuke Honda and his amazing striking of the ball. For anyone that does not know who Keisuke Honda is, please direct yourself over to YouTube and begin taking in some of the finest instances of the "knuckleball" that world football has ever seen. With a great talent in Honda, the major clubs in Europe have often flirted with bringing in the Japanese international but seemed to always stop short. Now, however, AC Milan have decided to remove Honda from the Russian league and bring him to Serie A to help the floundering Rossoneri.
Considering that Honda's talent has been well known for many of Europe's teams, especially with his recent inclusion in the Champions League with CSKA Moscow, it is surprising that it has taken this long for someone to take the chance. AC Milan seems an even more interesting choice given that Milan currently sit 10 points outside the top four and are experiencing a vein of form that would suggest recouping those ten points will be somewhat close to impossible. Although the only real powerhouse in between the top four and Milan seems to be Fiorentina, Milan snagging Europa League football would still be seen as a major disappointment for this season. With that in mind, why would Honda trade in CSKA and probable Champions League football next season for Milan and, best case scenario, the Europa League?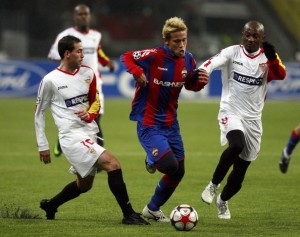 Well, for the face of a boot franchise in Mizuno's Wave Ignitus range, the move will definitely heighten Honda's exposure to many of Mizuno's markets. It may also give other European teams a sufficient view of Honda's talents in one of the "big" European leagues and could be seen as a bit of a springboard for Honda's future. At 27, Honda still has a good five year window where he can be seen as a top talent and a Milan team that continues to struggle might be the perfect opportunity for Honda to use as a stopping point en route to a better destination. He also joins a squad where his free-kick duties would probably allow him to be the first-choice taker on most set-piece situations…a must for anyone that considers their dead ball talents to be one of their prime assets.
At the end of the day, the money might simply be the main reason that Honda is making the move. However, as much flack as I have given Milan recently, they are still a young squad that could change things around and return to their winning ways. Still, that "return" does not seem to be on the cards for this season and seems more likely to take a year or two to kick in. Will Honda be longing for the icy cold of Russia shortly after January? Only time will tell…