Today, we witness the end of the January Transfer Window. This winter window is always a little less active as clubs struggle to convince others to sell key players in the middle of the season. Even with that being said, we got to witness a couple of blockbuster deals and ugly divorces. Here are a couple of key events that have happened over the last month.
Whirlwind West Ham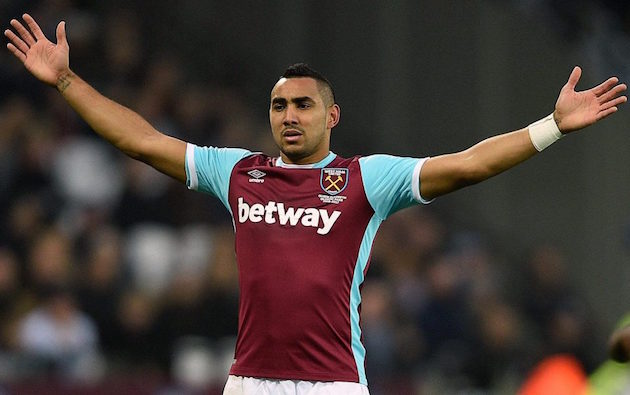 It seems like just yesterday that Dimitri Payet was a cult hero at West Ham United. All of those loving feelings quickly turned to animosity this month as the Frenchman refused to play for the club demanding a move back to France. Despite the initial statement from the club insisting that Payet would not be sold, the Hammers finally agreed a £25 million fee to sell him back to Marseille. Payet told reporters that he would always remember the kindness from the West Ham fans during his first season with the club, but he also said that he didn't need to justify his actions.
As disappointing as fans must've been at the sour divorce between Payet and the club, they would've taken some solace in the club's actions to bring in some much-needed reinforcements. These reinforcements came in the form of in-form Hull City striker/midfielder Robert Snodgrass. The 29-year-old has scored seven times this season, and he will give the Hammers an added dimension in their inconsistent attack. West Ham have enjoyed a recent resurgence in form, and now find themselves 10th in the table, can Snodgrass help push them closer to the top?
Barca/Madrid Prospects to Las Palmas
I feel like a lot of us weren't even really aware of Las Palmas existence before this season. The club started off as the Cinderella of La Liga, but have since fallen off a little bit. They currently sit 11th in the table. Despite the seemingly disappointing league standing, Las Palmas only find themselves six points out of potential Europa League competition, and the right January deals could go a long way in pushing them up the table.
These deals came in the form of two La Liga alumni: Jese Rodriguez and Alen Halilovic. Jese and Halilovic are products of Real Madrid and Barcelona's academies respectively. Both of them showed a lot of promise at times, but have since fallen off the map a little bit. Jese failed to make any real impact at Paris Saint Germain, and this loan move could be his first step out of the door at the Parc des Princes. Halilovic, on the other hand, was once viewed as one of Barca's best midfield prospects, and a move to Hamburg looked likely to spark a real acceleration in his development. Unfortunately, for the Croatian, the jump to the Bundesliga has been less than ideal. Through the first half of the season, he made just six appearances. Similarly to Jese, this move to Las Palmas is just a loan, but a failure to impress back in Spain could spell a premature end to his German career, as well.
Manchester United Departures
Over the summer, there were a lot of rumors that Jose Mourinho was going to clear house at Manchester United. The Special One offloaded a couple of fringe youth players, but for the most part, he kept all of his first team players at Old Trafford. As encouraging as it was that he was going to give all of the players a chance to impress, it became obvious that some players were not going to be involved in his plans for the second half of the season.
The first big "casualties" of Mourinho's reign were Morgan Schneiderlin (Everton) and Memphis Depay (Lyon). Both of these players were seen as potential superstars when they signed for the club back in 2015, but neither were able to live up to the hype that placed on them. Granted, you can argue that neither really had a consistent run of matches to establish themselves in the club, but clearly Mourinho saw something in the other players that convinced him that Schneiderlin and Memphis weren't the best options.
While both transfers are permanent moves, the door has been left open for Memphis to return to Old Trafford in the future. Mourinho confirmed that the Red Devils had a buy-back clause agreed with Lyon for the Dutchman. As sad as I am to see both of these players leave, I'm glad that they'll be given the playing time that they need.