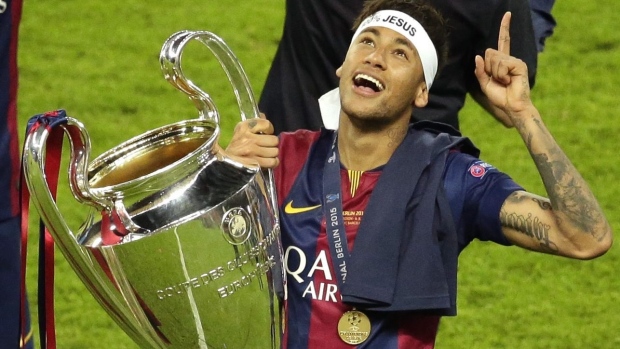 The buyout clause for Neymar stood at 222 million Euros, a ridiculous amount of money by most clubs standards however PSG are a different type of club. With the financial might of Qatar behind them and the fresh experience of Neymar virtually single handedly tearing up their 4-0 advantage in the last champions league campaign, the Parisiens pounced with venom to secure the Brazilian superstar. Mammoth wages allied with the breaking the previous world record transfer fee meant their man was there to be had. For Paris, it's a great time, they've managed to upstage one of the 'elite' of European football and sent a clearer message than ever before, Nouveau Riche is properly in and FFP is a silly joke.
Where does all this leave FC Barcelona? They've got a pocket full of Euros and they're still one of the biggest brands in world soccer but how do they cope from a purely footballing perspective? They still have Leo Messi, the footballing god among men. He's a singularly unique factor. They still have Luis Suarez, arguably the finest sharpshooter in world football. Last year, you could pick any one of the MSN trio as Barca's best player for the season. They seemingly rotated starring roles all year but I'd argue that Neymar was third best in the cast. Messi is without question the best player in the world, he gives Barca everything Neymar ever could and much more then there's Suarez who offers an aspect of forward play that Neymar simply doesn't have in his repertoire. Still, when it counted in the Champions League, 4-0 down from the first leg in Paris, it was Neymar who stood up and shredded the Parisiens. Certainly, it helped having the other threats present but Neymar Jr was far and away FC Barcelona's best player and it's impossible not to wonder whether he wasn't ready to take the next step as ringleader of the MSN band. It was never going to happen though and too ascend to the next level, he had to go and that leaves a creative void Barca must fill.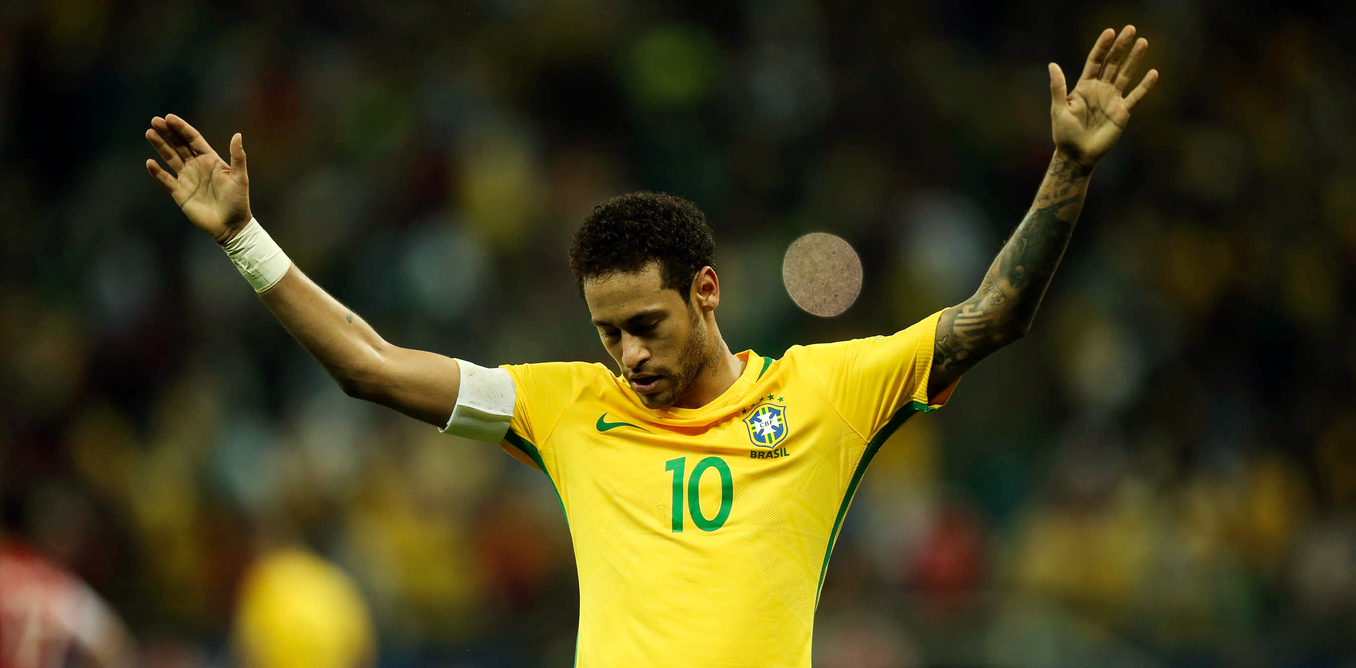 There's an argument that the frontline really isn't an area of worry for them.
A school of thought would argue that the Catalans should be more concerned about adequately replacing Andres Iniesta who has slowed down considerably. The midfield simply couldn't hack it in that first leg in Paris and in the next round, Juventus stomped them all over the place with ease that should never happen with a trident that capable. Neymar and company simply couldn't help Barca then and it wasn't for lack of trying, they were bested by superior coaching from a disciplined and stifling Italian team however what really stood out was the lack of help from Barca's midfield. In the final, the Italians tried to stifle BBC and did for large periods until Luka Modric started running the show and Real Madrid's wingbacks took turns ripping Juve out of defensive shape. Barcelona didn't have a midfield anywhere near as good as Real's. The decision to let Thiago Alcantara leave continues to bite them in the hiney. For today though, we will focus on who they can directly replace Neymar with.
The cupboard within the club is a bit bare. Ernesto Valverde is a smart manager and he's shown himself to be technically savvy especially in his time at Athletic Bilbao. If the manager's past is anything to go by, Barcelona will need their wingers playing an active role in the grand scheme of things. Right now, they've got Arda Turan and the newly re-signed Gerard Deulofeu, those are good players not great players. Turan has never replicated his form from Atletico and he's unlikely to do so. Deulofeu is a magnificent talent on his day but he's still prone to too many off days and that simply won't do at the Nou Camp for a starter. The Catalans need to reinvest a chunk of the 222 on a Neymar replacement from outside.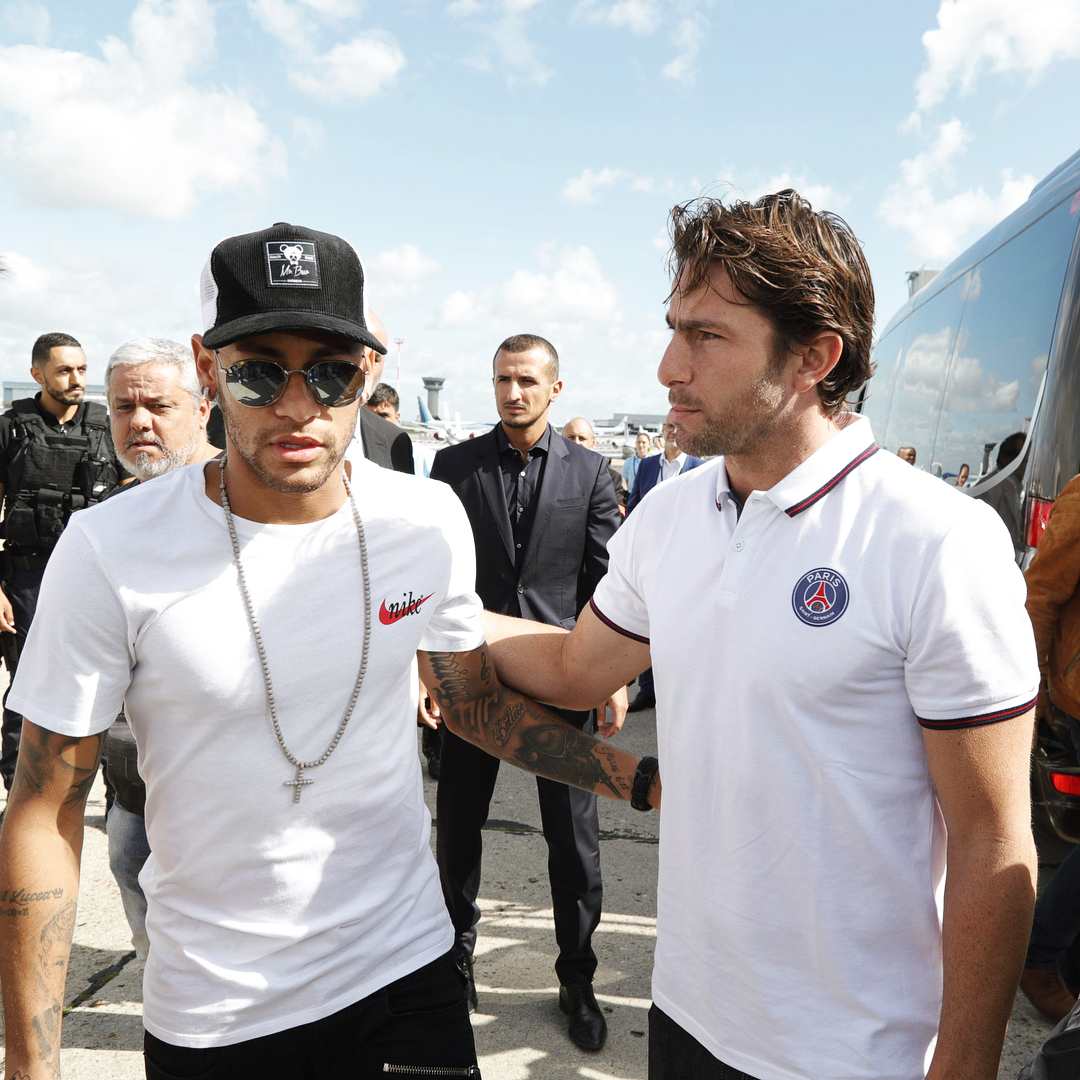 A few names have been linked with FCB over the summer.
Phil Coutinho, Ousmane Dembele and lately Eden Hazard stand out. Barcelona has tested Liverpool for Coutinho but he isn't a like for like replacement for Neymar and Liverpool isn't interested in selling. He's a great talent but he needs to be the main cog in a wheel and at Barcelona, he wouldn't be that. Ousmane Dembele is an outrageous talent but he's arguably slightly behind where Neymar was when the Brazilian joined Barca. The Frenchman may actually have a higher ceiling than Neymar, he's a magician on the ball but he still needs to learn to channel his huge talent towards the collective and play less for self. That ought to come with age but Barcelona don't have that time or luxury, they need a ready made replacement. Hazard would be a good buy but it's highly unlikely Chelsea part with him, they (like PSG with Verratti) have no incentive to do that.
A few others Barca could look at include Draxler (revenge!), Reus, Alexis, Carrasco, Insigne, Keita Balde, Lemar, Brandt, Muniain, Nasri, and the craziest would be Asensio. Draxler is unlikely (see Verratti), ditto Alexis or Carrasco (see Coutinho). Insigne is a bit of a wild card, it's not often Italians attackers take apart La Liga but the main reason is I think Barca need a starring man who would be willing to accept the B-role in their cast and Insigne isn't a starring man. Brandt isn't quite ready for the big lights. Muniain is much like Deulofeu, he's not taken the next step up. Nasri is not consistent or disciplined enough. Reus is too injury prone and at 28, he's too old.
That leaves us with Keita Balde, Thomas Lemar, and Marco Asensio.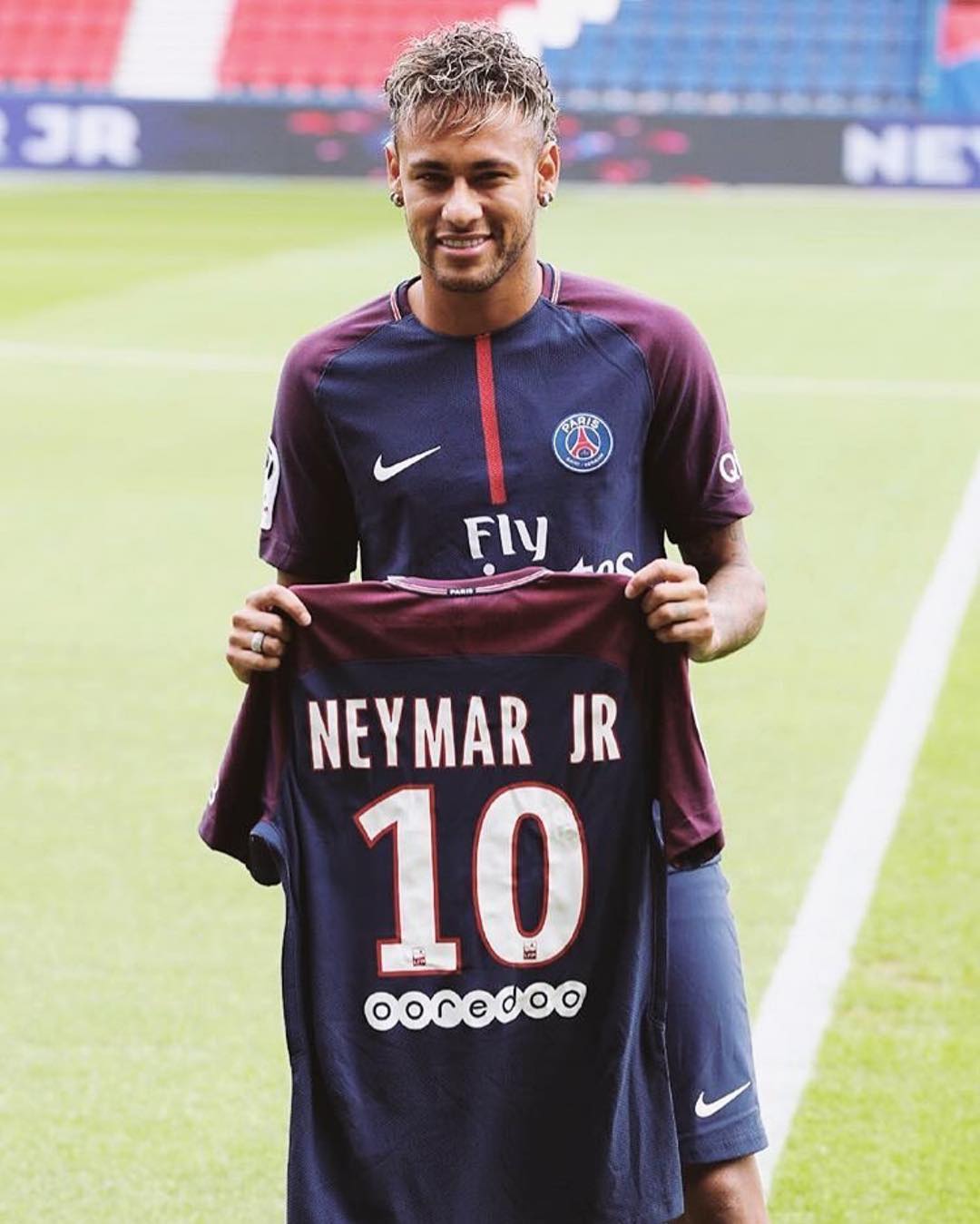 Asensio has a rumored 300 million Pound release clause. Barca isn't breaking the world record to buy him. Even if they wanted to pay up, the kid would be unlikely to risk ticking off his growing Real Madrid fan base so early in his career. This would be such a good move for him though, he really has everything it takes, strength, determination, and the skill plus that little selfish string (not too much of it). Real will keep him to replace Ronaldo so there's no need dreaming more.
Lemar has been chased all summer long by Arsenal. He reportedly is a fan of their advances but Arsenal almost always have trouble with closing deals and it wouldn't be difficult for Barca to swoop in and steal the Frenchman. He's more of a #10 in style though and not quite your traditional Neymar-esque winger so like Coutinho, I'd be loathe buying him to replace Neymar.
Keita Balde is pretty much Catalan. He was born in Spain, he grew up in the Barcelona youth system. He knows the club and culture. However, He has rejected them before after getting sent on loan as punishment for pranks and he still has some discipline issues. Football wise, he is a bit too Dembele-esque to replace Neymar right off the bat, he still needs to polish up some of the finer aspects of the game.
Adequately replacing Neymar directly probably won't happen this transfer window. The prospects to replace him are either not good enough, unattainable or just too raw. This means Barcelona have to tweak their system. Luckily for them, there's a new manager in charge who's pretty nifty at doing that. Pep was a tinkerman and it worked because he had the one man that was necessary to make magic happen. They still have Messi, it's time to put all the chips on the world's greatest player, give him some solid midfield help and let him go to work on teams. Remember, he had guys like Munir and Pedro looking like Ballon D'Or candidates playing with him, Messi and friends is always a good bet to be a threat. Now where can they find an Iniesta replacement? There's an Italian in Paris who….ahhhh.
WILDCARD
There is one who could replace Neymar and I'm sure FC Barcelona have put out feelers for Kylian Mbappe but even he isn't a direct replacement.