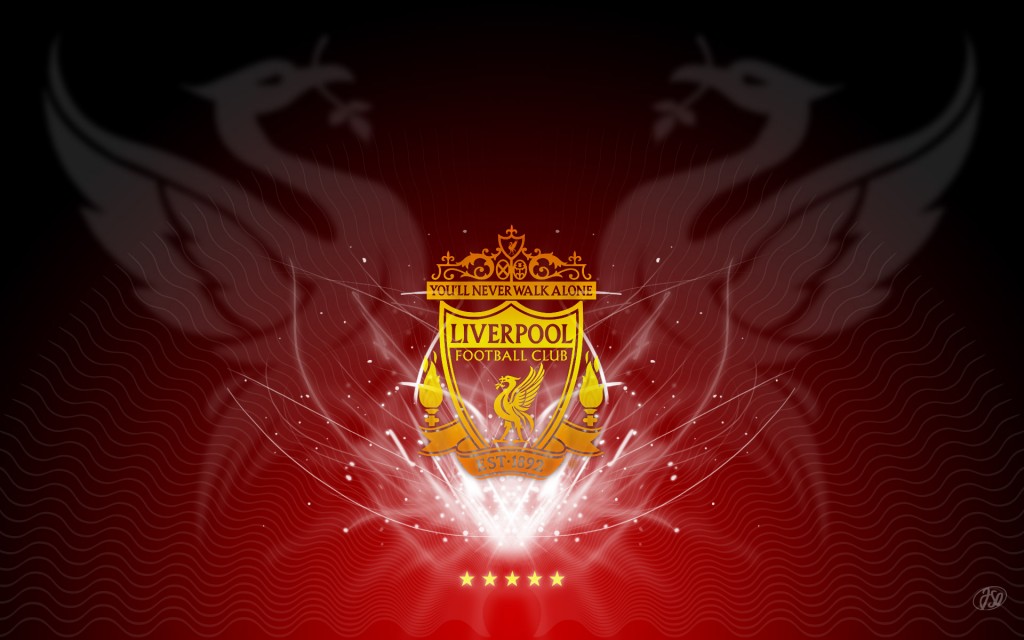 As the season draws ever-closer, we here at the Center Circle are going to start looking at what each of the top teams in the EPL are looking at this season. Liverpool have spent most of the summer embroiled in a "will he, won't he" with Luis Suarez but they are all hoping to finally return to the promised land of the top four. It is also the second year of the Brendan Rogers era and this will be the season that decides whether he retains this job or becomes the latest in a long line of managerial exits.
There was a lot of defensive shifting for Liverpool last season but the stop-gap of Jamie Carragher is no longer available to Rogers. If Agger and Liverpool shrug off the advances of Barcelona and a few of the younger Liverpool defenders continue to improve (i.e. Kelly and Wisdom), then they could improve their defense. They already had the fifth best defensive record in the EPL, so any improvement will push them into top four range and have them in a perfect situation to try and reach their end of season goals.
The exit of Pepe Reina and the introduction of Simon Mignolet may take a little bit of time to get used to for the starting 11 and for the fans, but Mignolet will probably endear himself quickly to the Liverpool faithful. He really only has the option of sinking or swimming this season, so (for his sake) let's hope he swims with gusto!
The midfield will probably see Steven Gerrard moving farther back and occupying a deep-lying playmaker role. The club has plenty of other attacking options now, so it is not quite as important for Gerrard to score more than ten goals this season. Lucas will also be back to 100% fitness and hoping to prove that he is good enough for the Brazil squad in 2014. After a few exits during the transfer window, Jordan Henderson may get a few sporadic starts and, if he is unable to be successful with them, this could be his last season for the reds. Also look for Joe Allen to be playing for his Liverpool future and also attempting to appease manager Brendan Rogers.
Liverpool are finally starting to amass a decent number of attacking options. Since winning the Champions League and FA Cup almost 8 years ago, they have frequently found themselves with no depth in the attack. Fernando Torres was backed up by David N'gog and Suarez was backed up by Dirk Kuyt. However, if Suarez stays, the list is rather long and impressive. Daniel Sturridge continues to impress with Liverpool and Coutinho seems like he may continue to show Brazilian brilliance on the pitch. New boy Iago Aspas will be looking to quickly impress while Fabio Borini will be hoping to avoid injury and chip in with a few goals as well. It also does not hurt that Liverpool have the youth prospects of Sterling and Ibe waiting in the wings, but the new depth may prevent them from getting many proper starts.
Brendan Rogers is definitely facing a make-or-break season. If he is unable to crack the top four, only missing out on fourth by the narrowest of margins or snagging the FA Cup could save him. Otherwise, he will have to find a new job for the next season. However, his handling of the Suarez situation has been impressive and I wish several managers would have the gumption to take such a hard-nosed stand against a whiny player. For his sake, the club will be thinking top four or bust.
Predicted best case scenario: The club surprises everyone and snags third. Liverpool retain Suarez and he recommits to the club after a few months. His fresh addition pushes Liverpool over the edge while the reds take advantage of Arsenal missing out on the Uruguayan and Tottenham not recouping sufficient pieces after a Gareth Bale last-second-sale.
Predicted worst case scenario: Liverpool slump to a sixth place finish. Suarez leaves and Gerrard gets injured. Without a leader in the attacking half of the pitch, Rogers watches as his team becomes lethargic in front of goal. Arsenal ride the Suarez wave, Tottenham buy five great players with the incoming Bale transfer money, and the only positive from the season is finishing ahead of Everton.