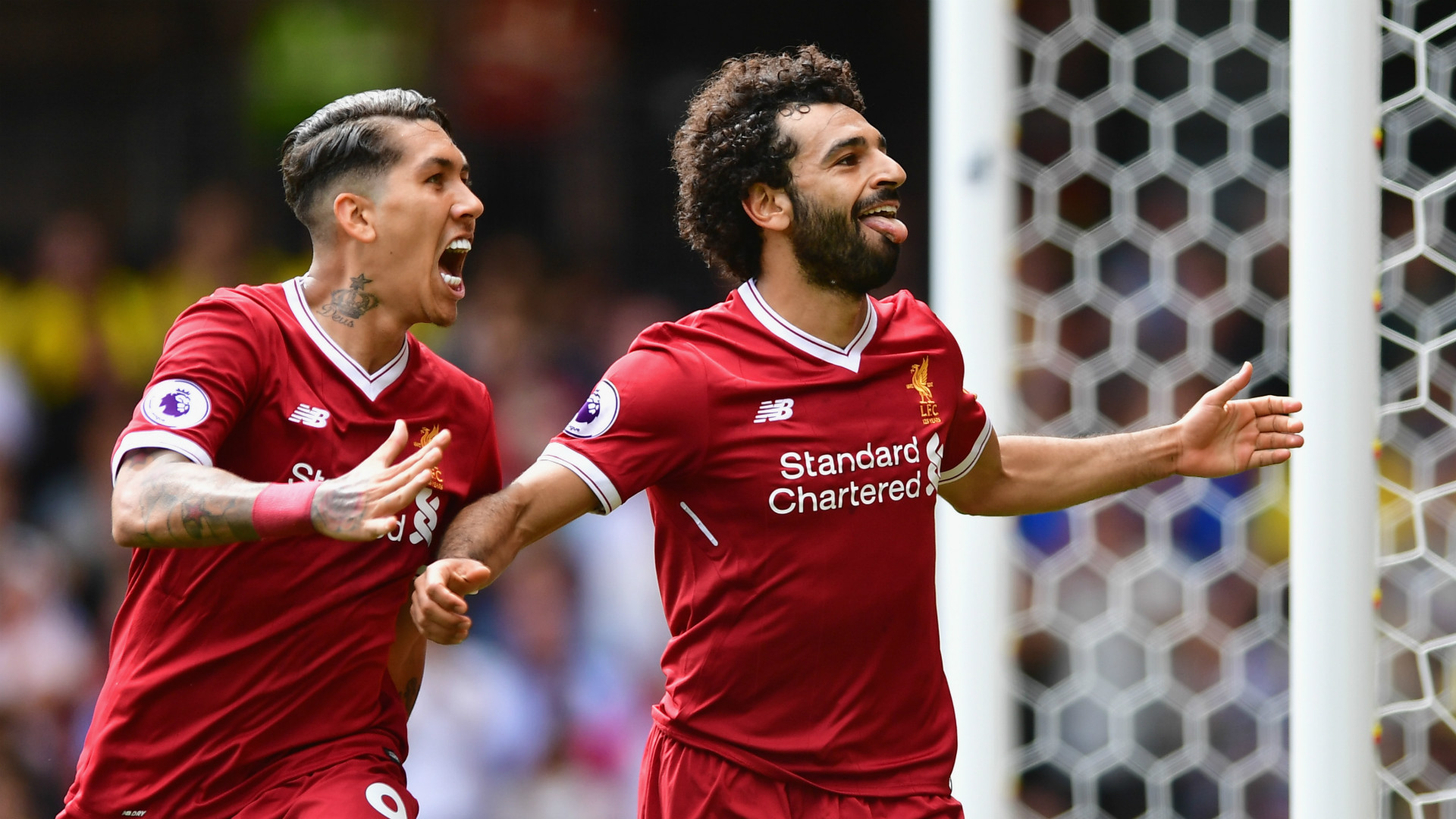 Early in the soccer season, we tend to interpret games and performances according to our preconceived notions. The prevailing logic led us to believe that Manchester United and Manchester City were going to be the two major contenders for the title. Nothing they've done so far has caused us to think otherwise; they've looked as advertised thus far in the season. Through a coalescence of television scheduling – and the scourge that is NBC Gold – I've watched more of Liverpool than any other team this season. After 360 minutes of soccer,  I've taken away one crucial fact; Liverpool is staking their claim to true title contention, and guys, its really fun to watch!
I'm pretty upfront with the other Center Circle writers about still working to better understand the game of soccer. I didn't play the game at anything close to an organized level, and really only started watching professional soccer in the last few years. I don't know a lot, but I do know this; Sadio Mane is a baller! Until this season, I was relatively unfamiliar with his game, and only knew him by reputation. No player has impressed me more than the Senegalese attacker. He's unbelievably explosive, technically gifted, and he's got the perfect amount of flair. He doesn't show off just because, he manages to find the perfect moment to unleash a back heel pass or an unexpected dribble move. It's mesmerizing. His goal against Watford on opening day was excellent, and he followed it up with a superb goal against Arsenal this past weekend. Injuries hurt his campaign last year, and I am so excited he's back healthy and tearing up the pitch.
OK, that's enough waxing poetic about my new favorite player. Liverpool as a whole has impressed this season, not just in the Premier League, but in Champions League Qualifiers as well. They've taken seven points from their first three matches; two wins, and a draw with Watford we'll get to later. Most recently they spent 90 minutes on Sunday doing everything in their power to send Arsene Wenger to an early retirement. We've mentioned before the concern surrounding Arsenal this season, but all that aside, the Gunners have a tremendously talented squad, and Liverpool annihilated them. I could start effusing about Mane again, but he's only one part of an attack that's looked ridiculously dangerous this year.
The addition of Salah from Roma for roughly £40 Million is quickly looking like a steal during a summer when money has ceased to have any meaning. He's provided skill and a spark opposite Sadio Mane that's been near impossible to deal with, and the speed at which those two wingers get out on the counter is tremendous. Roberto Firmino hasn't simply been effective in between, he's been excellent playing off the outside pair, scoring twice so far in the Premier League as the center forward. If those three weren't enough, there's still a talented English striker on the squad who hasn't even cracked the starting XI yet. Yes, its true, Daniel Sturridge still exists. In Liverpool's incredible 2013-14 season, Sturridge scored 21 goals. He's scored 15 in the three seasons since due to a myriad of injuries. He was able to chip in for the final goal in this weekends match, deftly heading home a cross from Salah. If he can stay healthy – a massive if – and if he can regain some of the effectiveness he found next to Luis Suarez – also a massive if – then this attack is going to be the best in the Premier League, if it isn't already.
All of this before the transfer deadline is even over! Yes, Phillipe Couhtino's status is still up in the air, but Liverpool have looked more than capable without him in the fold. They just swooped in out of nowhere and signed Alex Oxlade-Chamberlain away from rival Arsenal which no one saw coming! With an agreement in place to add Naby Keita next season, and rumors swirling around their courtship of Thomas Lemar from Monaco, this club still has the opportunity to improve in the next couple days, setting up for not only a run at the EPL crown, but perhaps a run in the Champions League! What is not to like about this club right now! How are they not being talked about as title favorites! Am I the only one seeing this!? I FEEL LIKE I'M TAKING CRAZY PILLS!
**Record Scratch**
Oh. That's right. Its the defense.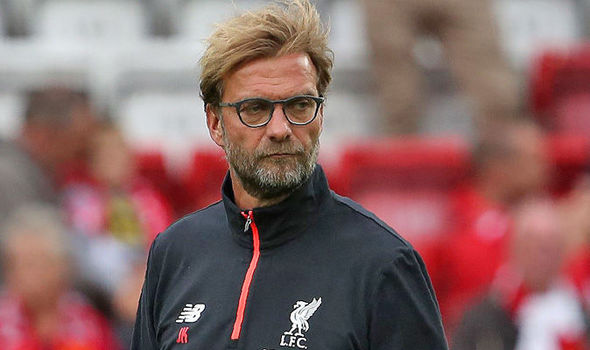 Lets go back to the opener with Watford. Feeble, nearly relegated last season Watford. In a match that should've been Liverpool imposing their will on an inferior squad, Liverpool ended up leaving with but a single point. The attack did their part, netting three goals and looking like the unit described above. On the opposite end of the pitch was where the issues really came up, and the first reaction by fans was that Liverpool really hadn't done what they needed to in order to take the next step. That hasn't changed in the past 2 weeks, its just been covered up by the fact that other teams have been preoccupied with their attacking power. Hamburg hit them for a late goal in the first leg of their Champions League playoff, taking advantage of the same shortcomings Watford had exploited. Ok sure, they held an impotent Arsenal goalless. But that was more disinterest from Arsenal than any sort of major fix Jurgen Klopp has made to the defense.
The rumors continue to swirl around Virgil Van Dijk; a talented player who would help Liverpool's defensive woes, and yet, I'm not sure its enough. The issues are more than just personel, they're truly systemic at this point. Klopp, for all his genius, has been unable to effectively protect his own net. He can change goalkeepers and buy more players all he wants, but when you're giving up easy goals to a bottom of the table club off set pieces, you're going to continue to struggle. It pushed Liverpool to 4th last season. Now its threatening to do the same.
I'm an unabashed Spurs supporter, but my interest has definitely been piqued by the Liverpool squad. Its an exciting group of players led by a smart soccer mind. Yes, the problems they have are very real; the defense threatens to sink their chances at trophies this season. But the attack is legit, with potential to get even better. If they can maybe, just maybe, find a way to solve their porous defense, then we might all be seeing Red come the end of the season.