Last season Liverpool were one Steven Gerrard slip away from marching to their first title win in the Premier League era. The Reds last title win was way back in 89-90 when many watchers of the game these days were still in diapers. Spain was still the biggest choker in world soccer back then. The league was still called the First Division. There were no blogs then, no Twitter going into overdrive about transfers, no Facebook rumors flying around. Many will find it hard to believe, but Liverpool was arguably a bigger club then than Manchester United is now. The Reds were a true English giant and they still own the record for most UCL/European Cup wins by an English side with 5 wins. Sipping from the cup of English title glory has been a long time coming, but Brendan Rodgers means to give it a good shot and could well succeed in reviving Liverpool.
It'd be crazy to begin anywhere else outside the mercurial Luis Suarez. Liverpool's attack got its bite from the Uruguayan last year. Despite missing 8 games to start the season, he still finished as the player of the season after scoring 31 goals and 12 assists in 33 games in the EPL alone. Suarez was virtually unplayable. He hauled Liverpool on his back all the way into the Champions League and the tears he shed during that epic 3-3 tie with Crystal Palace (when the Reds gave up a 3 goal lead) were indicative of a man who had poured everything into a life's work only to just narrowly miss out on the ultimate realization of his dream. Suarez had almost joined Arsenal at the start of the season and John Henry and his Liverpool staff did a great job of hanging onto El Pistolero but Arsenal might have failed to sign him, FC Barcelona are a different prospect entirely and the Merseysiders couldn't hang onto their best player.
To help replace Suarez and to facilitate their prosecution of the Champions League, Brendan Rodgers has raided Southampton for players. Rickie Lambert, Adam Lallana, and Dejan Lovren have all come in this offseason. Southampton were a really good side last year under Mauricio Pochettino and these three signings played a major part in making sure that happened. They'll find the expectations at Liverpool to be a little higher and their quality will have to be at its best to ensure a repeat or surpassing last season's performance. Emre Can, Lazar Markovic, and Divock Origi (loaned back to OSC Lille) have also been signed and the Reds tried to bring in Loic Remy who ended up reportedly failing a medical. Liverpool will need all cylinders firing right away to prosecute all the competitions they have this season. They did not have the 'distraction' of European football hanging on their neck last year and they were inevitably fresher than the other title challengers. Because of that, getting more bodies to help cope with the European factor is a good move from Brendan Rodgers. There can be no replacing the quality of Luis Suarez but Liverpool will hope they have a better-rounded team with the new buys.
Question Marks and Expectations for the season
The Reds rode a great wave to almost win the EPL in what was a down year in England. Their rivals were flawed in many ways and while the competition was exciting to watch, the quality of those teams was at its weakest in years. Arsenal were a few players short of being a quality force, Manchester United were stumbling around like park drunks trying to recover from the exit of the great Alex Ferguson, Tottenham were being Tottenham, Chelsea were trying to integrate the Special One's special plans, and even eventual champs Manchester City were dealing with a new manager too. Last season was the year to break the spell for Liverpool. All the aforementioned sides have reloaded this year and promise to be much stronger because they've all kept their key men and it's unlikely they'll have as many flaws as they did last time around.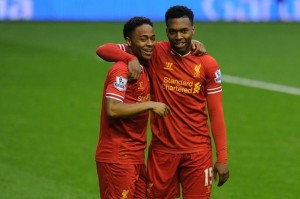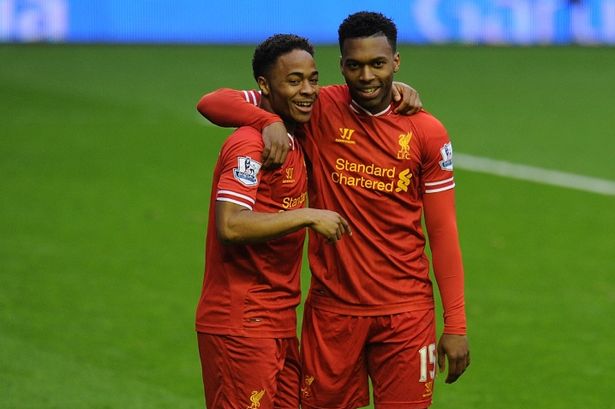 Liverpool had a few weaknesses last year which were covered by the excellent Suarez ably assisted by Raheem Sterling and Daniel Sturridge, two gents who have monster shoes to fill now. They could afford to hit teams on the counter attack with pace because their attack was so fast and so potent and Suarez was playing otherworldly football. They need their center back pairing to be a lot more solid than it was last time around. Mamadou Sakho and Kolo Toure will have to be less mistake-prone while the consistent tales of Daniel Agger and Martin Skrtel leaving may finally come true, Dejan Lovren is a solid player and he will have to show he can perform at Champions League levels. In midfield Steven Gerrard is still the fulcrum of the side. He has lost a few steps while becoming more mistake prone than ever; still the captain has the ability to pass with the best as well as being an inspirational 'rally-er' of men.
The expectation of the fans will be high this year after their exploits from last season and Brendan Rodgers is a savvy manager who is not afraid to take risks, but repeating last year's feat and even surpassing it to get that elusive 19th title may prove a step too far. Whatever happens, you can be assured of the fact that Liverpool will play some beautiful football along the way. Enjoy the ride Reds, that's what the sport is all about after all, not many gave the side a chance last year and they almost did it.