Can either Milan club get back to the top anytime soon?
Through 20 Serie A matches so far this season, AC Milan and Inter Milan have the same number of points. A few years ago, this would mean they were neck-and-neck for one of the top slots in Italy's first division. I mean, these clubs are not only based in the same city but have also both won 18 scudetti, or Serie A titles. This season, as they sit 10th and 11th place, they're knotted in mediocrity.
The historical anomaly of this situation can't be overstated, because the last time neither AC Milan or Inter finished in the top five of the Serie A, it was 1986. The U.S. was still embroiled in the Cold War, Halley's Comet was on its way through our atmosphere on its 75-year trip, and Top Gun was the #1 movie in America. Heck, Wham! was still relevant back then.
2014 wasn't pretty for either side. AC Milan toggled through managers like they were struggling to pick a team on FIFA 14, going through four (!) different coaches and needing a late surge up the table just to finish 7th. Inter were able to finish 5th, good enough to qualify for Europa League play, but were a brutal 18 points outside of Champions League consideration. Heavy managerial turnover has been a theme for them as well; they're on their 7th manager since Jose Mourinho left in 2010.
Speaking of The Special One, his two-year Inter run brought the club two more league titles (and a Champions League victory too). The year after he left, they finished second behind their cross-town rivals. However, Italian quality had already begun to dip in comparison to the rest of Europe, as the Serie A dropped to fourth in the UEFA coefficient, ceding a Champions League spot.
This Italian (and Milan) decline has coincided with recent Juventus dominance. The club from Turin has won three consecutive titles – and are well on their way to a fourth. Gracefully aging Andrea Pirlo's genius has meshed wonderfully with the mercurial rise of young guns like Arturo Vidal and Paul Pogba. In their current state, it's difficult to see how either Milan side can challenge the status quo.
Incredibly, the last time a club other than "the Big Three" won the Italian title was Roma in 2000-01, so it's not like it's inconceivable that these two traditional powers could climb back up the mountaintop; but are they even close?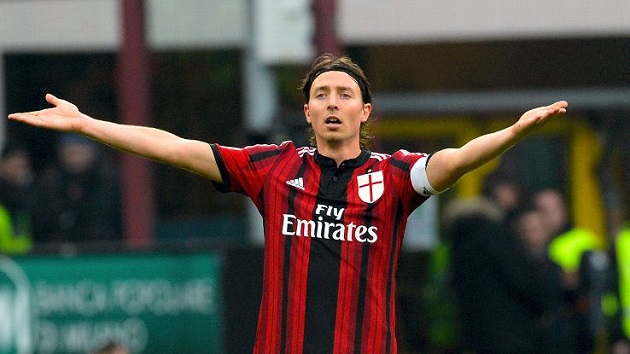 After the Balotelli and Torres Experiments came to their merciful ends, AC Milan has still not been able to gain a foothold up the table. Captain Riccardo Montolivo has missed time and Stephan El Shaarawy just got hurt again. However, they have gotten solid play out of Jeremy Menez and Japanese international Keiskue Honda, and they also recently signed 23-year-old Mattia Destro from Roma. Then again, they allow over 14 shots per game and their offense only gets four shots on target per game, both good for fourteenth in Serie A. Whether it's injuries, defense, or offense, Milan is a team that can't seem to stay consistent in even one specific area. That's an issue for a club that naturally expects to remain at the tippy-top of the table.
Internazionale, on the other hand, have been wandering in the midtable for the last four seasons. Their antidote was to bring back manager Roberto Mancini, who won three consecutive titles with them before Mourinho stepped in. Already, Inter look like they may be stabilizing, only losing one of their last six league matches. Their new additions will continue to make a difference as well. Lukas Podolski and Xherdan Shaqiri join current Inter weapons Mauro Icardi (10 goals so far) and Croatian Mateo Kovacic in what could turn into a lethal attack. Shaqiri couldn't break into the Bayern starting XI very often (no shame there), but he's a legit talent and somehow still only 23. Podolski's peak days might be behind him, but he can still contribute in a big way. This quartet of attackers should be able to spur an offense whose numbers were already decent. Their upcoming Europa League matchup with Celtic could show this off to the rest of the continent. Of the two Milans, I think Inter has the much better chance of playing Champions League football in the near future.
————
"This wonderful night will give us the colours for our crest: black and blue against a backdrop of gold stars. It will be called Internazionale [International], because we are brothers of the world."
— March 9th, 1908, Milan
Over a century ago, there used to be only one club in Milan. English expats founded the Milan Cricket and Football Club at the tail end of the 19th century (to be exact, December 16th, 1899). Ironically, there was internal strife over the signing of foreign players, so F.C. Internazionale Milano split off in 1908, vowing to be an "international" club. They won their first scudetto in 1910, while AC Milan wouldn't win another for forty years.
Now, after both Milan teams have seen high highs in the last decade-plus, are they both about to experience some low lows? If you are used to challenging for titles every season, this is already a valley for AC and Inter. Should they fuse back together again to create one super club, as player agent Mino Raiola suggests? Unlikely, but something needs to change fast. Milan doesn't do mediocre for long.