BROUGHT TO YOU BY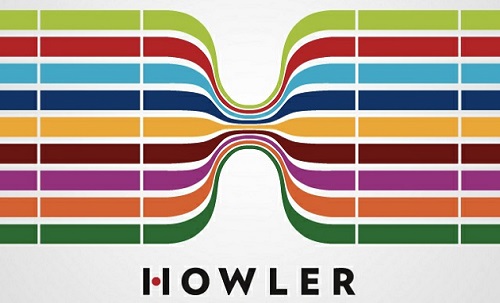 (The following comes from Howler Magazine, Issue #6)
Going into Brazil, World Cup debutants DeAndre Yedlin, Julian Green, and John Anthony Brooks were all seen as questionable inclusions on the U.S. roster. But all three came through with big moments that confirmed their places among the growing young core who will replace vets like Clint Dempsey and Jermaine Jones as Russia '18 approaches. Which players are in line to join them in the years to come? Brian Sciaretta takes a look.
HOMEGROWN TALENTS
MLS had a great World Cup in '14 with 10 current players making the final USMNT lineup. As the league grows in strength, this pipeline continues to look very promising. 
LUIS GIL
Gil, who plays in the midfield for Real Salt Lake, is the perfect representative of the modern American-developed player. While he has only one cap to date, the 20-year-old Californian has more than 100 professional appearances—making him one of the most experienced American players ever at his age. He was a leading player at every youth national team level and will likely be a core member of the Olympic team in 2016.
PERRY KITCHEN
It hasn't been a particularly smooth ride for Kitchen since being drafted by D.C. United with the third overall pick of the 2011 SuperDraft. United was a horrible team at the time and Kitchen, 22, didn't have many chances to shine playing center back instead of defensive mid. But now that he's back in his natural position, his star is rising (as is United's) and he's looking more and more likely to compete for space behind the aging Kyle Beckerman and Jermaine Jones.
RUBIO RUBIN
At only 18, forward Rubio Rubin is the current leader of the United States U-20 national team. Last year he signed with Dutch club Utrecht and this year is finally age-eligible to play. It is easy to see "Rubes" making his Eredivisie debut this year and being an impact player at both next year's U-20 World Cup and the 2016 Olympics.
EMERSON HYNDMAN
The 18-year-old grandson of former FC Dallas head coach Schellas Hyndman is continuing the American legacy at Fulham, competing this year in the Championship, in fine style — with outstanding completion percentages, quick decision-making, and technical ability that already have him seeing significant first-team minutes.
GYASI ZARDES
After entering MLS in 2013 as a promising rookie, Gyasi Zardes is living up to his potential in 2014, scoring 15 goals in 21 starts at time of writing. Sure, he has the advantage of elite talent surrounding him in Los Angeles, but for a national team prospect, looking at ease while combining with sophisticated players is exactly the point.
ALSO IN THE MIX: Harry Shipp, Jack McInerney, Wil Trapp, Dillon Powers
DUAL-CITIZEN IMPORTS
Between Aron Johannsson, John Anthony Brooks, Julian Green, and Fabian Johnson, Klinsmann's dual-citizen experiment was on full display in Brazil. Look for him to keep it up in the coming years. 
THE PARKER BROTHERS
Mainz youth program–trained brothers Shawn, 21, and Devante, 18, are leading the pack as America's next emerging German American stars. Shawn recently signed with Augsburg after earning regular playing time in 2013/14 with Mainz on the wing and at forward. The younger Devante Parker, who plays as a forward, is still at Mainz and might be even more talented. The bad news for American fans is that both brothers have played for German youth national teams and would need to use their onetime switch to play for the United States. But Klinsmann has spoken to the brothers — and, as we know, can be very persuasive.
DARLINGTON NAGBE
Darlington Nagbe, 24, came to the United States from Liberia when he was 11 years old and his U.S. citizenship is due in December 2015. Since being drafted by the Portland Timbers with the second pick in 2011, he's been a clear top-of-the-class MLS player with potential to shine at higher levels. The fact that he's a speedy attacking midfielder with an ability to make runs from wide positions—currently a key weakness in the U.S. team—doesn't hurt his chances, either.
LONG-SHOT SUPERSTARS
With rising young players, so much can happen to stall a promising career that it's hard to predict which of today's prodigies will have a moment like Julian Green's against Belgium in Brazil. But here are a few intriguing names to keep tabs on. 
DANNY BARBIR
The physically imposing 16-year-old central defender for West Bromwich Albion is both skillful and a leader on the U.S. U-17 team.
HAJI WRIGHT
A talented 16-year-old midfielder already linked with Bundesliga clubs, the LA Galaxy academy product has long been considered one of the more promising American players in his age group.
MUKWELLE AKALE
The 17-year-old forward/winger is headed to Villarreal to polish his game. Despite his diminutive size, his ceiling is very high.
CHRISTIAN PULISIC
This 15-year-old forward/midfielder from Pennsylvania just signed a multiyear contract with Borussia Dortmund after receiving interest from many other top clubs.
GEDION ZELALEM
The Arsenal prodigy's international future is mired in mystery, with no actual confirmation that he is an American citizen or can even become one. What we are sure of is that Jurgen Klinsmann knows about him and is doing everything he can to get him into a U.S. jersey.