Nike have just unveiled the latest Manchester United home jersey and its sure to be an instant classic with its simple, yet elegant design, and beautiful black collar detail. Designed with the heritage of the club, not the city of Manchester, in mind, this kit is a welcome departure from the sordid Gingham print offering of last season. Channeling the spirit of the great trawler himself, Eric Cantona, the black collar on this Manchester United jersey is begging to be popped with same reckless abandon as a flying kick to the chest.
On the underside of the collar their is a small patch of Gingham in black and gray which doesn't take too much away from the over all beauty of this lustrous shirt, and features three button down the front of the collar. You've also got your usual club crest on the left breast, and the Nike swoosh on the opposite side in white.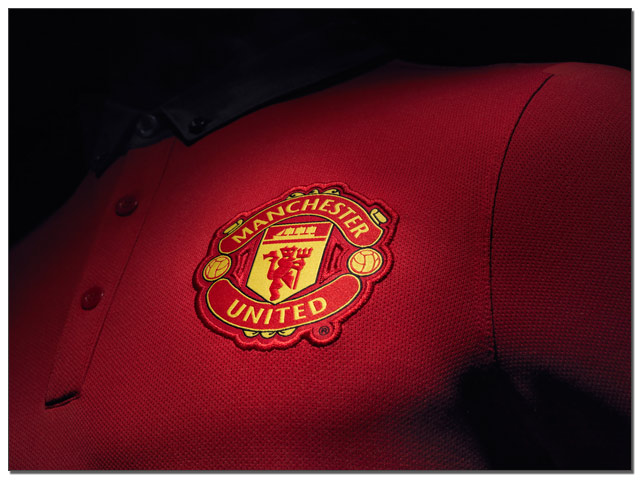 Nike have said this shirt is supposed to showcase the style, craft, and pride of United, and its hard to disagree with them. Its made from Nike Dri-Fit materials derived from recycled plastic bottles, which is nice I suppose, and beyond that should be a very popular item with the Red Devil faithful this year.