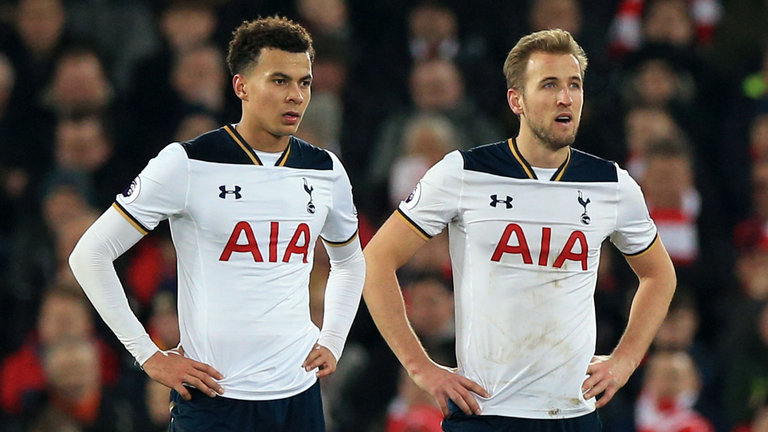 Sports allegiance is complicated. To pick a team boils down to familial relationships, geographic proximity, or the institute of higher learning which you attend. When those parameters fail – and when you're falling in love with a sport playing its highest level on another continent – choosing an allegiance is a gray area. Choose a team too successful, and pick up the dreaded bandwagon label. Choose a poor team, and there's no success to keep you engaged. In 2014,  I chose Spurs. I knew their name, I knew they weren't terrible, and I knew little else.
My three seasons as a fan coincide with the most successful stretch for the club since the creation of the Premier League. With the arrival of Mauricio Pochettino, the club has evolved from an also ran to a title contender. They have the most points in the Premier League over the past 2 seasons, they have the Golden Boot Winner from the last 2 seasons, and this year – for the first time since I was in diapers – they finished ahead of arch rival Arsenal in the table. Long time Tottenham fans are ecstatic, and they should be! I could ramble on for hours about how exciting this young team is, how Poch is a genius, and how we're at a level with the best clubs in England.
So why don't I feel like this was a successful season?
I mentioned this thought to a close friend, who for as long as I've known him has been a Spurs supporter. He responded almost immediately: "You didn't live through the Sherwood years." And he's right. I don't understand the heartbreak of those lost years, of losing great players like Bale and Modric to bigger clubs, of seeing arch rival Arsenal finish ahead of us year after year. There's no way for a newer fan to be able to empathize with the trials and tribulations of seasons past. Its just reality. Even though I cant draw upon shared memories of failure – and even though my time time as a fan has coincided with nearly unparalleled club success – this season was still a disappointment for one reason: Trophies.  Those adept at mathematics will be able to calculate the number of trophies Tottenham has won in the past 3 seasons to be a grand total of zero.
It really all comes back to trophies. After the 2016 season when Spurs challenged for the title until the final weeks, there was legitimate reason to think they could make another run this year. And  they did. They finished second – the best finish they've had in the first division since 1961 – and their 86 points was the most the club has ever had. It would've been enough to win the EPL  in 11 of the seasons since I was born. It still wasn't enough. The FA Cup yielded the same results. While the Semi-Final against Chelsea was an absolute classic of a match, Spurs fell 4-2. And though an expectation of a Champions League title is a pipe dream, Spurs crashed out in the group stage of European play. For a team aspiring to be one of England's top clubs, such a result is a failure in every sense of the word.
Expectations play a massive role in measuring the success of a team, not just from a fans standpoint but from the players as well. While I may have been a little premature in my expectations entering last season, this season I wont be alone. Fans have gotten a taste of being right there, and with this core, being right there isn't going to cut it forever. The players feel the same way. World class talents like Harry Kane, Christian Eriksen, Toby Alderweireld, and Hugo Lloris want to win trophies. Talented Right Back Kyle Walker seems to have already tired of being on the cusp, and looks to be leaving the club this summer. Tottenham fans rejoice in the skills of young star Dele Alli – a player whose comparisons have gotten so out of control with hyperbole, some will say he's the next Ronaldo – but even he will bolt for greener pastures sooner rather than later if potential doesn't turn into production for this group. If this squad is going to win a major trophy, it may be now or never.
Looking ahead, its tough to see a clear path to a title or trophy in 2018. Improvement isn't always linear, as much as fans want it to be. Tottenham is stocked with loads of young home grown talent, but you cant count on it to turn into greatness. Nor can you expect stars like Kane, Dele, or even fine squad players like Eric Dier to continue upwards on their development tracks forever. The other teams in England are just going to continue getting better. Tottenham are a distant 6th in terms of financial prowess, and they'll need to remain smart on the transfer market as they prepare to move into a shiny new expensive stadium. Manchester City will have another year under Pep to adjust and thrive. Chelsea remain the class of England and will spend to stay there. Manchester United is sitting on gobs of money that's burning a hole in their pocket, and a club that rich simply can't stay down forever. Arsenal have deep pockets and motivation after their worst season in my memory, and Liverpool has the feel of a club ready to take a big step forward under Jurgen Klopp. All of those factors bode poorly for Spurs, not to mention the massive challenges of moving to a new arena whilst also playing games at Wembley for the time being. Its easy to look at the glass as half empty.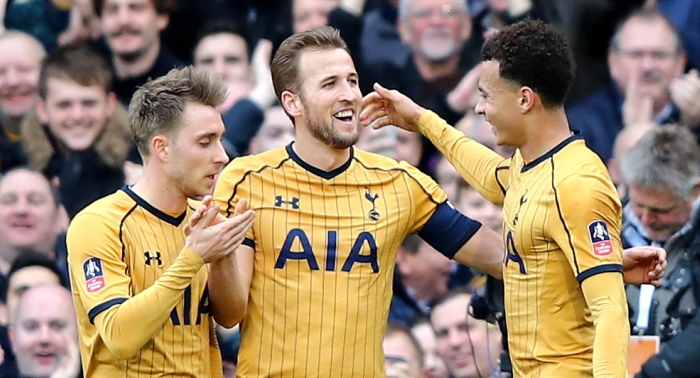 If there's room for optimism, it comes in both tangible and intangible forms. In the tangible, supporters can take heart in the fact that while moving out of White Heart Lane is going to be tough for the club in the short term, the new stadium should be a boon in the long term. If Spurs are ever going to consistently close the gap with the top clubs in England on the field, they'll have to do it with their wallets first. A larger, state of the art stadium is a leap forward in that regard, and partnerships with the NFL should allow for sustainable growth in the clubs value. Intangibly, fans can take heart in this: Mauricio Pochettino and this group of players have done nothing but defy the majority of expectations for the past three years. Harry Kane is not a one season wonder. Dele Alli will be barely old enough to drink during the preseason tour of the United States, and irrational comparisons aside, has the potential to be one of the best players in the world. With the penchant this club has for recognizing and cultivating young talent, its not a matter of if, its a matter of when the next young player will burst onto the scene for them. It may defy logic to depend on players we haven't seen yet, but with Tottenham, its hard to look past their player development as a major factor in future success.
Fans are not expected to stay grounded and realistic. Fan is, after all, short for fanatic. But trying to set even the most realistic of expectations for this season proves difficult for Spurs. It seems realistic to expect a trophy, a top four finish, and a deeper run into the Champions League. At the same time, meeting those goals would likely make his season the best in Spurs history. Failure to measure up to those lofty marks could prove costly, resulting in the disenchantment of players, dissolving one of the most exciting Spurs squads ever. Its an eventuality no Spurs fan wants to face, but is the reality of their current position in English soccer. Tottenham is now faced with the weight of high expectations. I hope to see them ascend to meet the challenge, and I shudder to think what happens if they fail.