Every week at The Center Circle, we are highlighting a different player in a feature we call "On the Spot". We'll take a look at superstars, underrated gems, aging veterans, and young unknowns who should be known. We'll peruse their club and international careers, taking note of their teams, statistics, and highlight reels. We'll illuminate their strengths and weaknesses and comment on their personalities and reputations. It will be some fun. If there is anyone you want to see "On the Spot", feel free to comment below.
Héctor Bellerín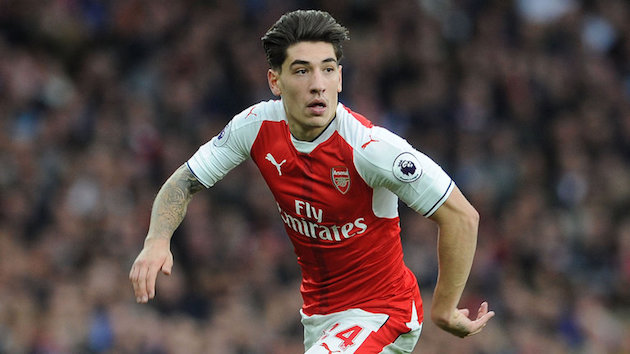 One of the most exciting young talents in the Premier League has to be Héctor Bellerín. The 21-year-old defender has quickly become one of the most talked about players in the league, and if you've seen him play, that's not too surprising.
Barcelona Beginnings
Before he was tearing it up at the Emirates, Héctor Bellerín was developing his talents at Barcelona's famed La Masia academy. Starting at the age of six, the future Arsenal star played for Barça's various youth teams for eight years. During that time, Bellerín was deployed as a winger, but it was only a matter of time before he fell back into more of a defensive role.
During his time with the Catalan club, Bellerín's ridiculous speed became evident, and during the 2008 Canillas International Championship, he earned Man of the Tournament honors. These impressive displays, paired with the extreme difficulty of cracking Barça's first team, spurred interest from abroad for the teenager's talent.
Away to Arsenal
In 2011, a 16-year-old Bellerín joined Arsenal's youth system as a scholar. The Gunners only had to pay a reported fee of £429 thousand to Barcelona for the teenager's services, and now that fee looks like an absolute steal.
With Arsenal's academy system, Bellerín was part of the team that finished fourth in UEFA's short-lived NextGen Series during the 2012/13 campaign. During that season, the 17-year-old was also named twice as a first team substitute during League Cup matches against Reading and Coventry, but would never step on the pitch.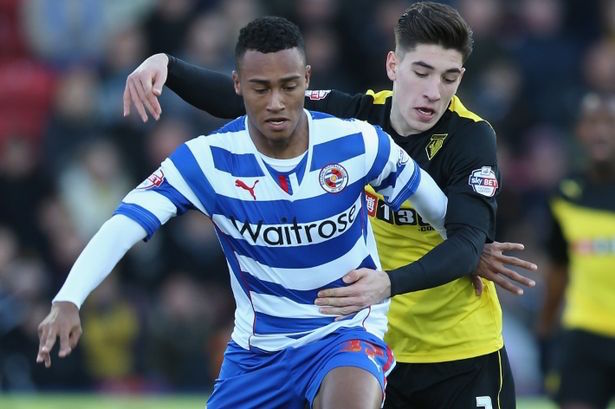 The following year, after making his debut as a sub against West Brom in the Capital One Cup, Bellerín was loaned to Watford in November. He would spend four months with the Championship club, where he would make eight appearances (six as a starter). After returning to the Emirates in February, Bellerín would remain an unused substitute for four league matches.
Finally, in 2014/15, the teenage sensation broke through into Arsene Wenger's first team plans. An injury-plagued backline forced Bellerín's inclusion at first, and his debut would come as a starter against Borussia Dortmund in the Champions League. To make the challenge even more difficult, this debut came away from London at the Signal Iduna Park. Arsenal would go on to lose 2-0, but it marked the beginning of Bellerín's meteoric rise.
His first full season with the first team yielded almost immediate results. By then a mature 20-year-old, Bellerín played a pivotal part in the Gunners' run to the FA Cup title, even starting in their 4-0 win over Aston Villa in the final. At the conclusion of the season, the defender had racked up 27 appearances between all competitions and two goals (including this fine strike against Liverpool), and had firmly cemented himself as the club's first choice right back.
Two months after the conclusion of this breakout season, Arsenal agreed to a long term contract extension with the La Masia product.
His role with the first team continued to grow during the 2015/16 season where he started all but two matches for the Gunners in league play. Despite playing so far back, Bellerín still managed to rack up eight assists on the year, which was good enough for third best on the team behind Mesut Özil and Alexis Sánchez.
While the club didn't take home any silverware, the 21-year-old's impressive displays earned him a spot in the PFA Premier League Team of the Season along the likes of David De Gea, Riyad Mahrez, Dimitri Payet and Jamie Vardy.
International Career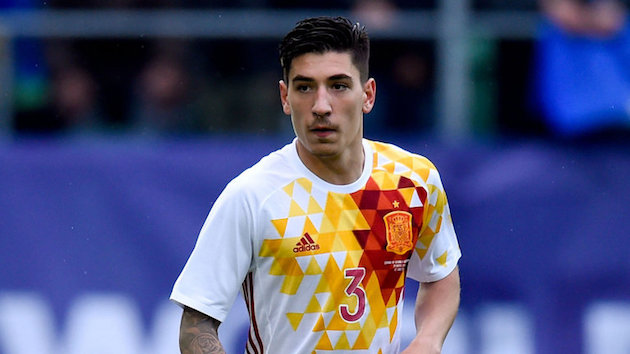 A Barcelona-native, Bellerín has represented Spain at almost every level. It wasn't until 2016, however, that he finally made his senior debut with Vincente del Bosque's squad against Bosnia Herzegovina. After Dani Carvajal was forced out of the 23-man squad for that summer's European Championships, Bellerín was brought in to take his place. He would not make an appearance during the tournament.
Style of Play
The biggest part of Héctor Bellerín's game has to be his speed. Some have even argued that he is the fastest player in Arsenal's squad ahead of players like Theo Walcott and Alex Oxlade-Chamberlain. This pace allows him to be an integral part of his side's attacks without getting caught too far forward. One thing that has really developed over the last two seasons is his ability to make consistently good sliding challenges. I'm sure that he will continue to develop into a world class defender, and it may be just a matter of time before Arsenal have to worry about other clubs trying to poach his talent.