Every week at The Center Circle, we are highlighting a different player in a feature we call "On the Spot". We'll take a look at superstars, underrated gems, aging veterans, and young unknowns who should be known. We'll peruse their club and international careers, taking note of their teams, statistics, and highlight reels. We'll illuminate their strengths and weaknesses and comment on their personalities and reputations. It will be some fun. If there is anyone you want to see "On the Spot", feel free to comment below.
N'Golo Kante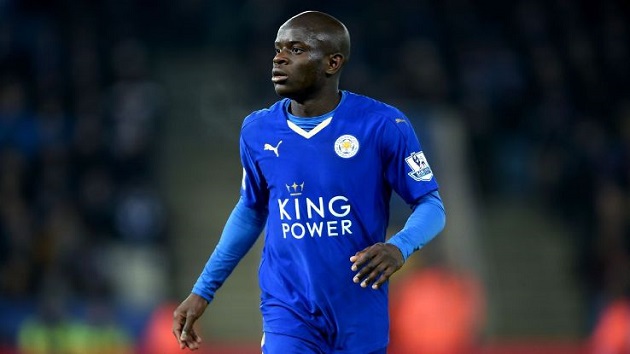 Last season, Leicester City completed one of the most surprising championship runs in all of sports. A key factor of that Cinderella run was the play of N'Golo Kanté. Now, the midfielder has moved on to greener pastures, but it wasn't too long ago his career appeared to be at a standstill.

French Roots

At the start of his professional career, dreams of playing for the elite clubs of Europe, let alone winning a Premier League title, must have been a pipe dream for N'Golo Kanté. The Parisian native began his development at semi-professional side JS Suresnes who were then playing in the equivalent of the English non-league.
After several seasons at the club, Kanté made the step to full-professional competition with US Boulogne in Ligue 2 before the 2010/11 campaign. The 20-year-old would have to wait nearly a year before making his first team debut, coming on as a substitute in a 2-1 loss to Monaco late in the 2011/12 campaign. His 11-minute cameo against Monaco would be his last bit of action in the second division for a while as Boulogne were relegated to the third tier.
Things didn't really improve for Boulogne in the Championnat National as they struggled to a 13th place finish. Their young midfielder, however, began to make a name for himself as he became a stalwart in their setup and earned some attention from the higher divisions in France.
Coming to Caen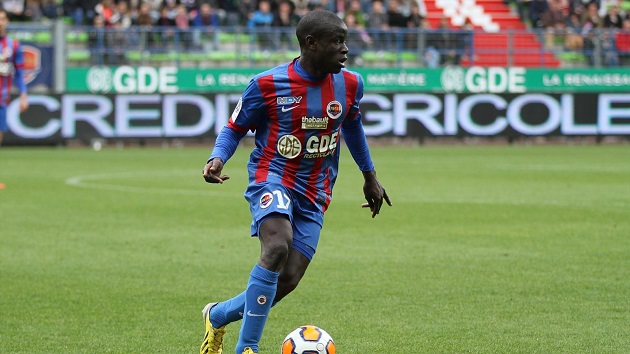 His breakout year in the third division, where he appeared in all but one match, saw Kanté jump back up to Ligue 2 with SM Caen. Just like at Boulogne, Kanté almost immediately became a vital part of the starting 11. In his first season in the north of France, the 22-year-old appeared in every single game for Caen (starting all but two), and even notched three goals between the league and the French Cup. His contributions to the squad helped them secure promotion to Ligue 1, and for the first time in his career, Kanté would have the chance to test himself in the top flight.
In his final year at the Stade Michel d'Ornano, Kanté missed just a single game throughout the campaign, and once again notched three goals through all competitions. Caen safely avoided relegation that season by nine-point margin, but they had seen the last of their beloved midfielder in blue and red.
Leaving for Leicester
His four promising seasons in France caught the eye of newly appointed Leicester City manager Claudio Ranieri. Late in the 2015 Summer Transfer Window, Kanté joined the Foxes for a reported fee of £8 million, a sum that would prove to be a bargain less than 12 months later. Shortly thereafter, the Frenchman would make his debut for the club, and that would be the start of his one and only season at the King Power Stadium.
With all of the big name signings around the league, it was easy for fans to forget that Kanté was even signed, but that didn't stop him from growing into a star. In the league, he would appear in all but one of the Foxes' matches, and his indomitable presence in the heart of their midfield helped them claim their first ever Premier League title by a whopping ten-point margin. The league title also secured the club their first ever berth in the Champions League.

Convinced by Conte
Despite his success with Leicester and the promise of European competition, Kanté decided that one season with the Foxes was enough as he left in the 2016 Summer Transfer Window. New Chelsea boss Antonio Conte had managed to sign the 25-year-old for a £32 million fee, but the move to Stamford Bridge meant that midfielder would have to miss out on any European competition for the 2016/17 season. Let me just repeat that, moving from Leicester City to Chelsea meant missing out on Europe.
International Career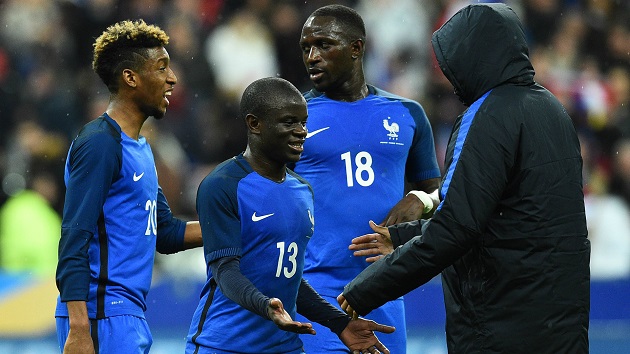 N'Golo Kanté's senior career with the French National Team didn't start until this year. After denying several invitations to represent Mali on the international level, Kanté was called up by Didier Deschamps for friendlies against Russia and the Netherlands. He would appear in both of those matches, and his impressive performances with Leicester City helped earn him a place in the European Championship squad.
At the Euros, the midfielder would appear in four of Les Bleus' seven matches, but would remain an unused substitute during the heartbreaking loss to Portugal in the finals. I'm sure that this is just the first of many major international tournaments for the new Chelsea man.
Playing Style

Typically playing as a central defensive midfielder, Kanté provides his side with a hard working composed presence in both the attack and defense. He can time his tackles to perfection to dispossess opposing strikers, and his vision allows him to spark counter attacks and keep possession when needed. Despite his diminutive size (5 ft. 6), Kanté's not the type of player to get knocked off the ball easily, and I think that he's just the type of player that Conte is looking to build a team around in London.