Every week at The Center Circle, we are highlighting a different player in a feature we call "On the Spot". We'll take a look at superstars, underrated gems, aging veterans, and young unknowns who should be known. We'll peruse their club and international careers, taking note of their teams, statistics, and highlight reels. We'll illuminate their strengths and weaknesses and comment on their personalities and reputations. It will be some fun. If there is anyone you want to see "On the Spot", feel free to comment below.
Renato Sanches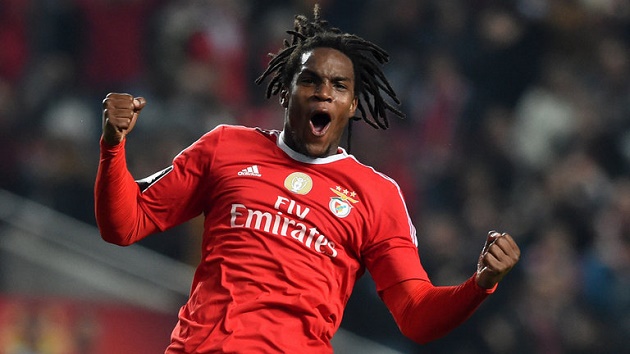 This summer's European Championship has showcased some of the brightest young talents in the world. From France's trio of Paul Pogba, Anthony Martial, and Kinglsey Coman, to Germany's 21-year-old Joshua Kimmich, every team appears to have a promising young player on their team. Portugal are no exception. Bolstering their midfield is one of Bayern Munich's newest signings Renato Sanches.
Benfica Beginnings
After beginning his youth career with Recreativo Aguias Musgueira, Renato Sanches was snapped up by one of the biggest clubs in Portugal: Benfica. After joining the Portuguese giants in 2008, the young midfielder would spend six years plying his trade with their various youth squads for seven years before making the jump to the reserve, or B team.
The 17-year-old would make his debut with the reserve team during the 2014/15 campaign. Despite his youth, Sanches would become a constant presence in the squad. In total, the talented midfielder would make 34 appearances for the reserves (21 of them as a starter) over the next two seasons. During that time, he would score three goals and provide another four assists.
His impressive performances for the reserves quickly caught the eye of the first team manager Rui Vitoria. After starting the 2015/16 with the reserves, Sanches quickly made his way into Benfica's first team plans. In October, the 18-year-old made his professional debut, and since then it seems like he hasn't looked back.
His break into the first team also came with a new contract extension with a release clause reportedly set at €45 million. In November, Sanches made his Champions League debut as a started against FC Astana. He never seemed to let go of this starting role as he continued to find his way into the manager's starting 11, week after week. In December, he scored his first goal for the first team with a blockbuster strike against Academica in the league.
The end of his first season with the first came with 24 appearances and two goals. It also saw Benfica claim a domestic double as they took the Primeira Liga title and also the Portuguese League Cup. That would prove to be the only silverware that Sanches would help Benfica win, as the summer transfer window brought with it a new and an exciting challenge.
Moving to Munich
Despite reported interest from Manchester United, Bayern Munich announced in May that they had reached an agreement to sign Sanches for the following season. The initial fee was €35 million, but with all of the add-ons, the teenager could end up costing Bayern closer to €80 million.
International Career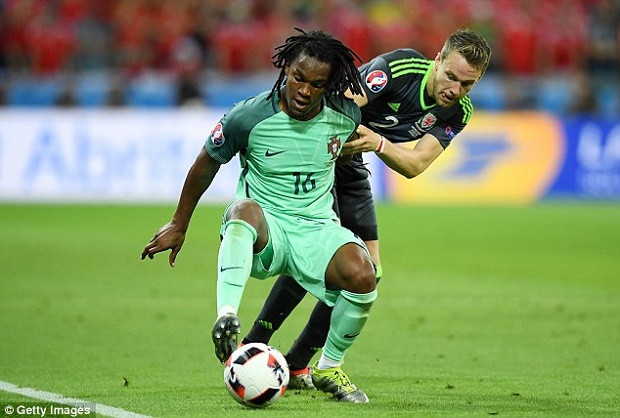 Just like his club career, Sanches has only recently burst onto the scene with Portugal's senior side. He had represented the Iberian nation on the U-15 to U-19 levels, and only just made his full debut in March against Bulgaria.
Even though he had only notched one professional season under his belt, the teenager was included in Fernando Santos' 23-man roster for the 2016 European Championship. At the Euros, Sanches has appeared in all five of Portugal's matches, and has even started two of the knockout stage fixtures. Against Poland in the quarterfinals, the teenager scored a vital equalizer. Now he finds himself with a European Championship winner's medal and a place in his nation's lore for years to come.
Renato Sanches is one of the most promising central midfielders in world football, today. He provides his squad with a unique blend of attacking and defensive talent that make him a rare-breed of player. Even though he is just a teenager, Sanches has shown solid strength and composure in possession, and he's also demonstrated that he can score from distance when given the opportunity. If he continues to develop and play the way people hope he can, Sanches could grow into one of the best box-to-box midfielders in the game.