Each season different players will rise to the occasion and provide a real bump to their team's chances. This list is not a measure of talent, as much as it is a list of the most impactful players this season. Season results, combined with "what have you done for me lately", are just a couple of the factors taken into account on our Player Power Rankings. 
1. Jamie Vardy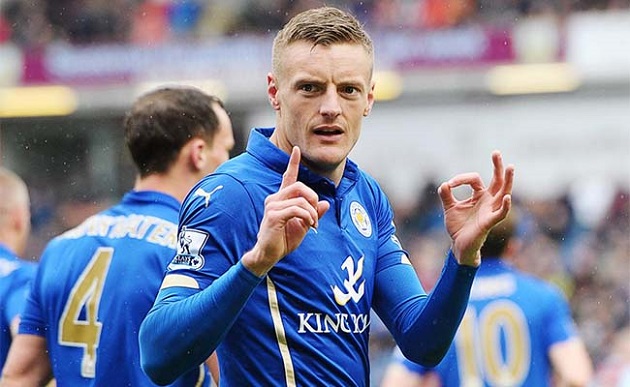 Ten. That is how many consecutive Premier League games that Vardy has been on the score sheet. On top of that, Leicester City is tops in the table, of the Premier League, in England, in the first division. The unlikely hero, driving the unlikely team to the top. This run will almost definitely be made into a movie or documentary or something.
2. Harry Kane
Kane, King of Derbys. That has a pretty good ring to it. The Tottenham striker notched another excellent double in a derby matchup with West Ham. Kane has been putting to rest any notions of being a one hit wonder, and carving out quite the reputation with his derby performances. Even the biggest doubters are seeing Tottenham as a Top 4 threat.
3. Claudio Bravo
Not many teams in the world can post a clean sheet against Cristiano Ronaldo and Real Madrid. Bravo did that very thing though, making 7 tough saves and setting the tone in Barca's 4-0 victory in the most recent edition of El Clasico. Defensive players don't get as much glory as they should, but here is a big shout out to Bravo and Barcelona's defense.
4. Romelu Lukaku
The Evertonian striker will be at the top of every wish list during the winter, as Lukaku keeps scoring goals. He netted another brace this weekend in a blowout victory over Aston Villa. He is only the 5th player to reach 50 Premier League goals before the age of 23, which is pretty incredible company.
5. Ross Barkley
The other half of the wonderful offense this week was Barkley, notching a brace of his own. The midfielder sometimes gets shunned out of the spotlight at Everton, but he has really made an impression with his play. If he can continue to play well, he might just save Roberto Martinez's job.
6. Javier "Chicharito" Hernandez
Looks like a change of scenery is all Chicharito needed to jump start his goal scoring. He now has 10 goals in his last 7 games, putting together a great run at Bayer Leverkusen. The Mexican forward will look to springboard these performances into World Cup qualifying for his home country.
7. Gianluigi Donnarumma/Buffon
Step aside Buffon, there is a new Gianluigi on the scene. The AC Milan youngster was bested by his Gianluigi predecessor in a matchup against Juventus, but had some highlight saves for Milan. AC Milan supporters have clamored for something positive to hold onto, and this might be it. On the other side, Buffon definitely still has game. The aging Italian is like a good fine wine, improving and putting younger products to shame.
8. Roberto Firmino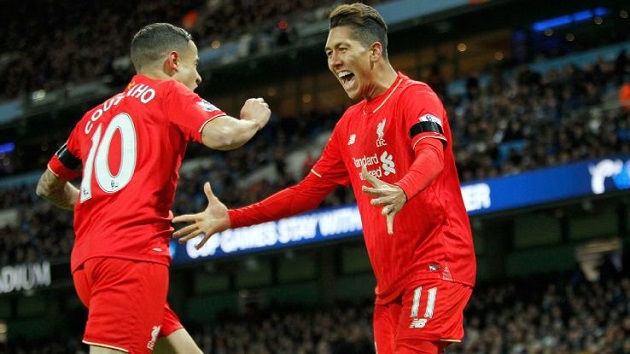 Jurgen Klopp has brought new energy to Liverpool, and this new buy has justified his confidence with a goal in the dominating win over Manchester City. Firmino meshed well with fellow Brazilian Philippe Coutinho, crushing the City defence on the way to a 4-1 victory. Liverpool has been starved of consistency at the forward spot, but they might now have it.
9. Diego Costa
The star striker has finally stopped the bleeding at Chelsea. His goal was the decider at Stamford Bridge, garnering a critical 3 points for the Blues. Jose Mourinho has been under fire for his underperforming team, but they seem to be getting back on track with this win. If Chelsea are going to get back to form, Diego Costa will need to continue scoring.
10. Memphis Depay
With Rooney and other strikers out, Manchester United really needed the youngster to step up, and he did. He got a critical goal as the Red Devils plucked out a 2-1 victory this weekend. Depay has some immense pressure on him, but seems to be handling it well. The Dutch winger has been one of the more consistent performers in Louis Van Gaal's side.