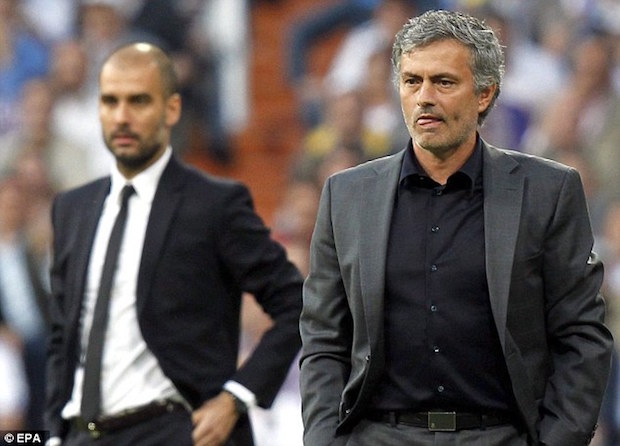 Over the last few years, as superstars like Gareth Bale and Luis Suarez have been lured by the big money and prestige of Real Madrid and Barcelona, respectively, Pep Guardiola, Jurgen Klopp, and others have migrated to England. This has created a logjam of high profile managers in the Premier League this season – and that notion should thrill us all.
Spain and Germany may have the majority of the game's superstars, but the Premier League has its superstar managers. This will most likely make for a season that is ultra-competitive, entertaining, and can't-miss theater.
A couple weeks ago, Arsene Wenger remarked that the upcoming season feels like the "world championships of managers." The Arsenal manager has been in the Premier League since 1996, but there's a reason he's saying that this year. With Klopp coming over to Liverpool in October of last year, Pep joining Manchester City, and Antonio Conte signing on with Chelsea, the last 10 months have seen an influx of successful skippers.
These newcomers, along with Wenger, Jose Mourinho, and Claudio Ranieri, have all captured domestic titles in Spain, Germany, Italy, and/or England. Especially with Leicester's unlikely fairy tale win last season, the competition will be fierce this time around. Despite Mourinho pulling off the summer's splashiest signings, at least seven clubs have a (somewhat reasonable) shot at taking the league title this season.
While they are fighting to the top of the table, the entertainment value will be sky-high for us. All of these managers have their own fascinating styles, personalities, and narratives: Wenger the wise elder statesman, Mourinho the brilliant trickster, Guardiola the genius savant, Klopp the exuberant motivator, Conte the fiery disciplinarian, and Ranieri the bookish defending champ.
Of course, with personas like this clashing over the years, you're bound to end up with compelling, if not downright contentious, histories between certain managers. Let me go ahead and power rank the intra-manager rivalries real quick:
1. Mourinho v. Guardiola: Not only are they arguably the top two managers in the game, not only do they have severely contrasting managerial styles and philosophies, but they have a long, epic, well-documented history that deserves its own series of books.
The short version: They spent the late 90s together at Barcelona, Mourinho as Louis van Gaal's assistant and Guardiola captaining the squad. Then Pep was named Barca's manager in 2008, a job Mourinho apparently coveted. Pep would go on to win the treble in 2008-09, while Mourinho would match that feat the next season with Inter Milan. When Mourinho took the Real Madrid job, things officially got heated. Press conference insults were lobbed, El Clasico matches were as intense as ever, and they traded off La Liga titles. In his seven seasons as manager, only once has Guardiola not won his domestic league – in 2011-12 when Mourinho's Real took it.
And now we've arrived at The Manchester Chapter. Who will gain the upper hand this time?
2. Mourinho v. Wenger: While Wenger has a (um, how do I put this nicely?) rough track record against Mourinho's Chelsea, there is no shortage of hostility between the two. In fact, they pretty clearly can't stand each other.
Wenger has been critical of Mourinho's tactics in the past. There was the time Mourinho called Wenger a "voyeur" who "likes to watch other people" (Wenger rebutted by claiming Mourinho was "stupid"). There was the time Wenger said Mourinho was afraid to fail, prompting the Chelsea manager's memorable "specialist in failure" monologue. Then, of course, there was The Tie Flip, the sideline physical altercation in 2014 that seemed like it was a decade in the making.
3. Klopp v. Guardiola: Unlike the other two, this one has been very respectful. During the two seasons they were both managing in the Bundesliga, Pep's Bayern Munich won the league both times, but Klopp's Dortmund went a very respectable 4-4 in head-to-head matches. The only possible point of discord could be Guardiola poaching two of Klopp's stars in Mario Gotze and Robert Lewandowski. Unfortunately for Liverpool, that could be a trend that continues.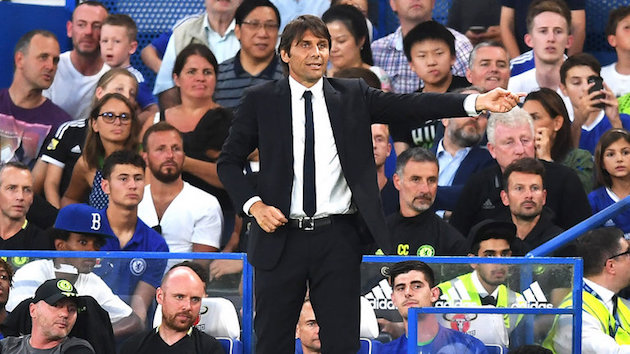 Even if you don't consider the managerial rivalries, there is plenty at stake for managers all around the Premier League this season. Will Wenger be able to continue his 19-year streak of consecutive top 4 finishes with all this competition? Can Pep, Klopp, and Conte prove they can succeed in England? Will Mauricio Pochettino and Ranieri stay near the top of the table with raised expectations?
What's amazing is that even the peripheral names add interesting wrinkles. David Moyes is back in England, this time he'll just attempt to keep Sunderland from the relegation zone. Ronald Koeman hopped from one midtable club to another (Southampton to Everton) to replace Roberto Martinez. Former Napoli and Inter manager Walter Mazzarri takes over at Watford to try and build off last season's relative success.
The challenges are immense across the Premier League this season. Some of these names may not be here next year; some of them may have lifted a trophy or two. Either way, get ready for the most entertaining group of managers in the world.