Few unexpected arrivals breed the same excitement as when a package from Puma shows up on the doorstep. With the recent launch of the Arsenal kits, Puma have pulled out all the stops on letting the world know that Puma means serious business. So we were over the moon to get one of the presentation cases showcasing the new FOREVER home kit.
The box has the date of the kit launch on one end, and, when opened, reveals the Puma/Arsenal wrapping paper with a sticker proclaiming the #strongertogether that Puma have attached to this kit launch (don't worry, I saved the paper and I will be using it for some Christmas presents later this year).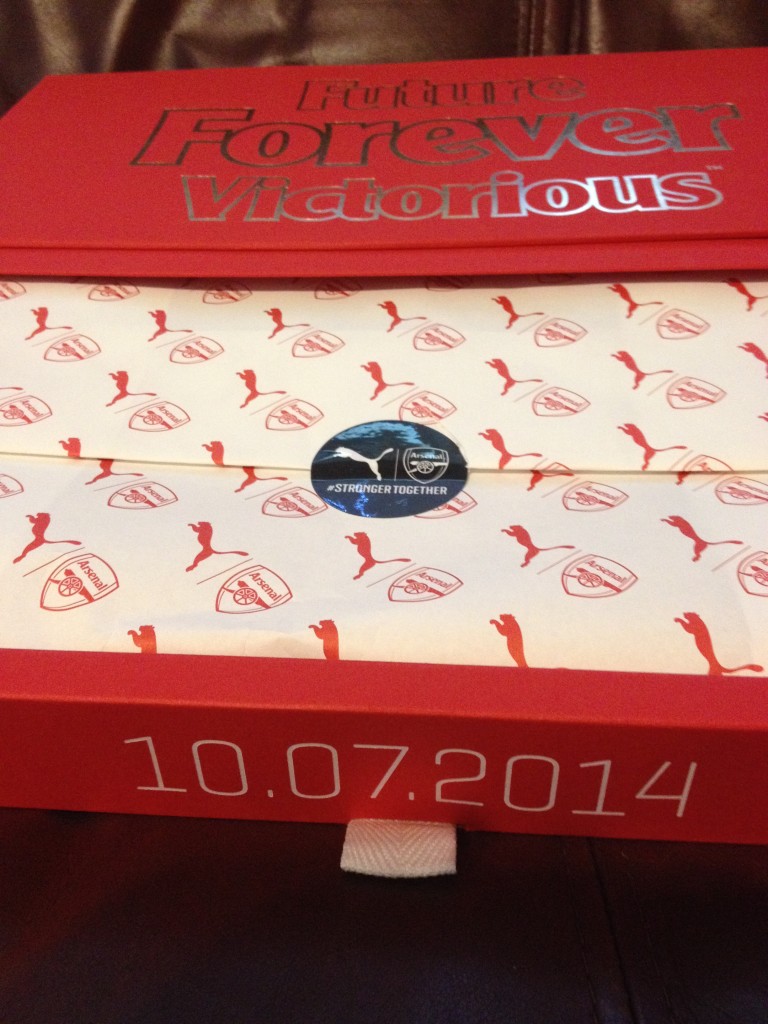 The box also contained a flash-drive that housed all of the pictures and information accompanied with the kit launch. While all of those items will be used over the next few weeks, there is no doubt that this flash-drive will become a staple around my laptop and will be as long as it can properly function. The coolest part about it is the "Exclusive Product- Not For Resale" emblazoned on the side that gives it a truly limited feel. Puma knows how to make a guy feel special 😉
The inside of the box has a line from Arsene Wenger talking about the new relationship between the London club and Puma, and it also includes the new home kit. Luckily, it seems Puma have given a little more "room" in the kits provided for fans than what we are seeing on the professionals. Still, it is a great looking kit and it definitely makes me excited to see where Puma are willing to take risks despite being involved with such a big club.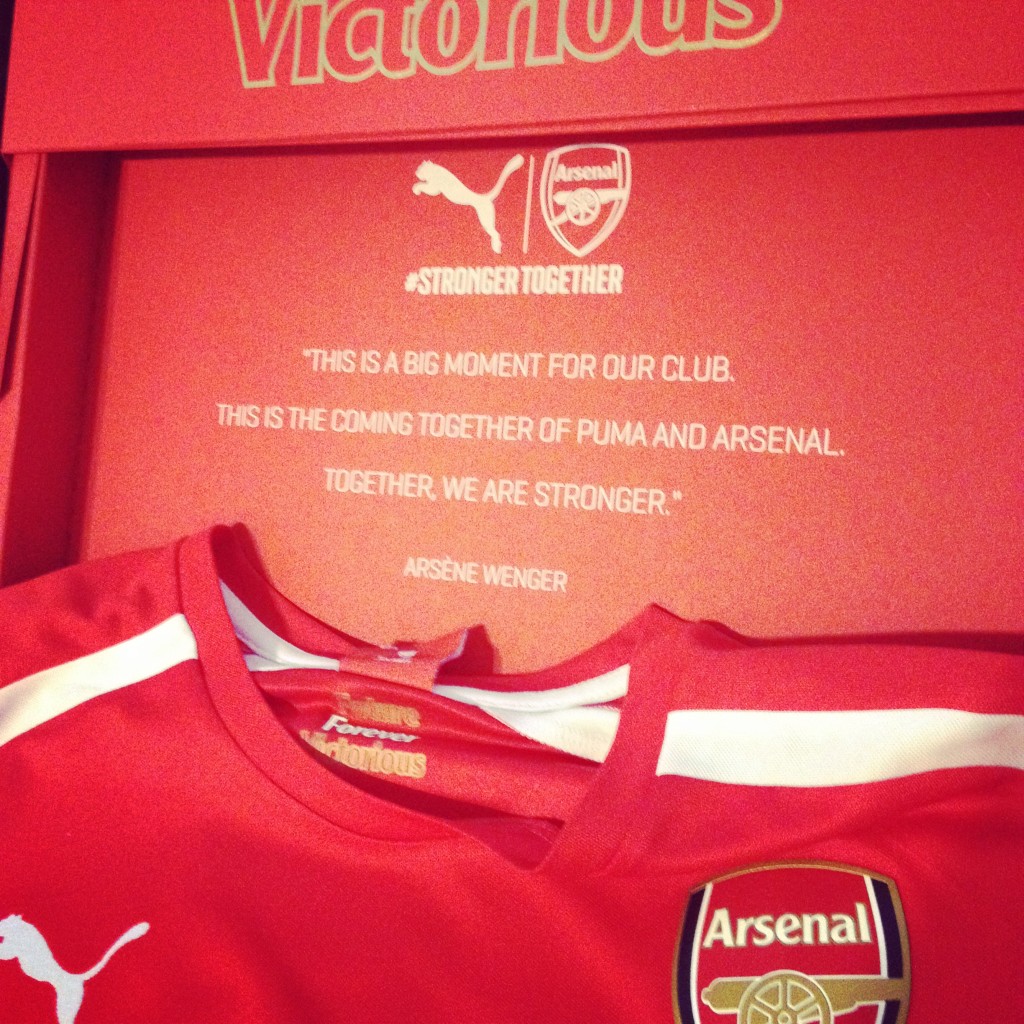 With Nike recently moving toward the exit door with Manchester United, it means that Puma will be the sponsor for just as many clubs as the American giant when it comes to teams in the top echelon of the BPL. Considering that Arsenal have already made their season intentions known with some major cash splashing, Puma will certainly be hoping that their investment pays dividends once next May rolls around. If it means more cool stuff from Puma, we are all for it. #stongertogether