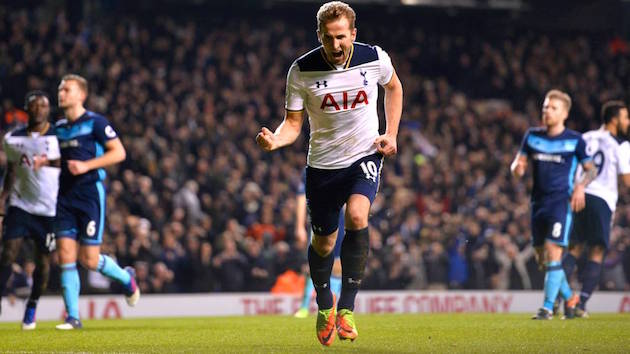 It's almost time for the weekend, and that means it's almost time for another blockbuster Premier League matchup. This weekend gives us Liverpool vs. Tottenham as Spurs try and hold on to their slim title chances, and the Reds attempt to stop their 2017 rot. Dropped points for either side could have serious table implications. A loss for Tottenham has the potential to drop them all the way down to fourth, while a loss for Liverpool could push them out of the top five entirely. Will either side be able to take all three points?
Let's start off with Tottenham. Other than Chelsea, Mauricio Pochettino's side have been the hottest team in the league. They're in the middle of a 11-match unbeaten run that includes a 2-0 victory over Chelsea. During these 11 matches, they've also managed to keep six clean sheets. Two of those have come with Jan Vertonghen out of the squad through injury. For the last two matches, Pochettino has paired Toby Alderweireld with Eric Dier in the heart of defense, and this duo has been near unbeatable. Through those two matches, no goals have been conceded and only one shot on target has been registered. Granted, they were going against Middlesbrough and Sunderland, not exactly the pinnacle of attacking talent in the league. Liverpool should provide a much more challenging test for Spurs.
On top of that team success, Dele Alli was just named the Premier League's Player of the Month for January. During January, Alli scored six times and provided one assist. His red-hot form has stalled a little bit, however, and he's been held scoreless in his last two appearances. I don't really think that this goal "drought" should concern Tottenham fans. Time and time again, Alli has shown that he can change a match at the drop of a hat. Even if he doesn't find the back of the net himself, he plays a key part in orchestrating Tottenham's attack from the midfield. With goals against Man City and Chelsea this season, it's clear that the 20-year-old loves playing on the big stage, and I think that he'll be the man to watch for Spurs on Saturday.
Switching over to Liverpool, fans at Anfield have to think that they're in the middle of a nightmare that just won't end. Things once looked so promising under Jürgen Klopp, and dreams of a first Premier League title looked set to become a reality. Now, they'd probably just be happy with a single win. An abysmal start to 2017 has seen them knocked out of the FA and EFL Cups, while also falling all the way down fifth in the league table. Currently, they hang just a point above Manchester United in the final European qualifying spot, and it doesn't look like they have a very secure grip. One thing that Liverpool have working in their favor is their record against the "big" clubs during this disappointing run. Against United and Chelsea, Klopp's side somehow managed to grab two draws. Maybe this big game mentality will push them to steal points once again.
Klopp also has the advantage of finally being able to slide Sadio Mané into his starting lineup again after his month-long absence at the African Cup of Nations. The former Southampton striker made his full return against Hull City last weekend, but was unable to do anything to prevent a humiliating 2-0 loss. If Mané's not playing at 100 percent, the rest of Liverpool's attack seems to stall, and despite Klopp's insults at United for playing "long ball", the Reds tend to regress to a kick-and-run style of play. It will be interesting to see if they try and target Dier at the heart of defense, but even then, I'm not sure how much they'll be able to do in attack. Fans at Anfield could very well be on their way to another disappointing day at the park.
Even though this match is being played at Anfield, it was pretty easy to pick Tottenham as the winners. Spurs have been one of the most exciting teams to watch as of late, and a disheartened Liverpool side should be a manageable test. Final score: Liverpool 1-2 Tottenham