Every week at The Center Circle, we are highlighting a different player in a feature we call "On the Spot". We'll take a look at superstars, underrated gems, aging veterans, and young unknowns who should be known. We'll peruse their club and international careers, taking note of their teams, statistics, and highlight reels. We'll illuminate their strengths and weaknesses and comment on their personalities and reputations. It will be some fun. If there is anyone you want to see "On the Spot", feel free to comment below.
Gedion Zelalem
One of the most talked about players for the US National Team doesn't even have clearance to play for the stars and stripes yet. Gedion Zelalem has been hyped as one of the greatest, if not the greatest prospect in American soccer history and has yet to play a full 90 minutes of a senior match. The 18-year-old Arsenal midfielder has drawn comparisons to Cesc Fàbregas and has American fans drooling over the talent that he could bring to their midfield if he ever dresses for the Yanks.
Zelalem was born in Berlin, Germany to Ethiopian parents and played youth soccer for Hertha Berlin. In 2006, he moved to Maryland with his father. It was his time with US youth clubs that attracted the attention of Arsenal scouts and ended up with Zelalem moving to the famed Arsenal youth academy in 2013. During his first year with the academy, the 16-year-old quickly progressed all the way to the Gunner's U-21 side. His impressive academy performances earned Zelalem a spot on Arsenal's senior side for their tour of Asia in the summer of 2013.
During his time with the senior side, the young midfielder wowed Gunner fans with his composure and creativity on the ball. The highlight of the trip came against Nagoya Grampus where Zelalem threaded an eye-of-the-needle pass to assist a Theo Walcott goal. Zelalem went on to appear during Arsenal's Emirates Cup match against Galatasaray. This brief time playing with the first team convinced Arsene Wenger to give the first-year academy player a squad number for the 2013-14 season.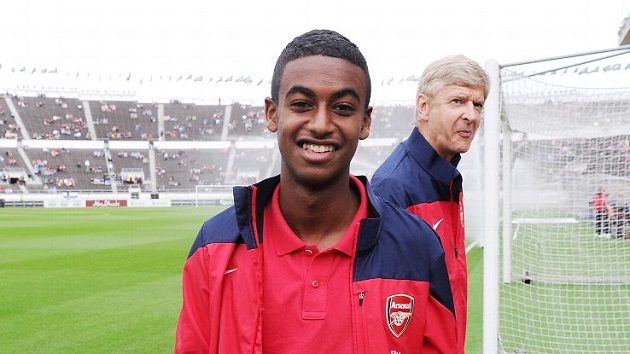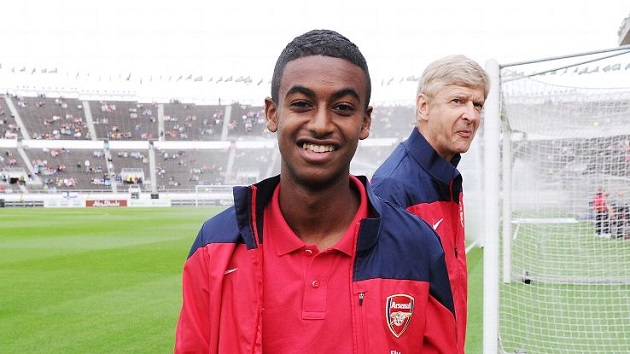 Over the last two seasons with Wenger's men, Zelalem has only managed two appearances. He has featured in the FA Cup, and most recently came on for the closing moments of Arsenal's Champions League fixture against Galatasaray. These appearances are no small feat for an 18-year-old. Just think about it for a second. Zelalem has been a part of the Arsenal set up for slightly more than two years and has been able to adjust to the physical nature of English soccer and show that he has the pure quality to one day shine for a stalwart of the Premier League.
It's easy to see why Jürgen Klinsmann was so determined on convincing Zelalem to switch his national allegiance. Similar to the path of Julian Green, the Arsenal midfielder had appeared several times for various German youth national sides. Most US fans thought that seeing Zelalem playing in CONCACAF was only a pipe dream. A player with such promise with the choice between representing a four-time World Cup champion or a US side that's best World Cup finish was when they came in third back in 1930, the odds didn't favor the Yanks.
Then on December 30th, Sunil Gulati, the president of the US Soccer Federation, tweeted what American fans had been waiting for, for oh-so-long. Gedion Zelalem was officially a US citizen, and even better, had requested that the federation start the process of switching his allegiance to the US National Team. The joy was short lived. Due to the fact that Zelalem did not obtain US citizenship through one of his parents, like many of the German-American players before him, FIFA regulations stipulated that he must live stateside for a five-year period. That means if he left European competition and moved to the MLS to live in the US, Zelalem would not be able to suit up internationally until 2020.
Luckily, USSF believes that they will be able to receive a FIFA exemption for their prized player. Due to Zelalem's extended stay in Maryland earlier in his life, the process of becoming a US citizen may not be seen as violating the spirit of the law. Meaning, it can be argued that Zelalem did not change nationalities purely for sporting reasons. If successful, fans could see the 18-year-old playing in front of the American Outlaws sooner rather than later with the hope that he will lead a US team that currently sits 31st in the FIFA rankings, on a successful World Cup run in Russia.