Recent News and Signings
David Luiz
During deadline day, Chelsea pulled off one of the most unexpected signings of the summer. Two years after selling David Luiz to Paris Saint-Germain, the Blues have spent more than £30 million to bring him back into the fold. At PSG, Luiz's aggressive playing style dovetailed perfectly with Thiago Silva's at the heart of the defense, but it can drive fans up the wall at times, as well. For a team short of top tier central defenders, this transfer fills a gap, but it will be a polarizing move for the supporters.
Arsenal
Days after I finish writing a piece about how Arsenal has struggled this transfer window, they go and bring in some major reinforcements. Shkodran Mustafi gives the Gunners the center back depth that they have desperately been in need of, especially after letting Calum Chambers move out on loan. Joining the German from La Liga is striker Lucas Pérez. Last season, the 27-year-old put away 18 league goals, and his introduction should satisfy Arsenal fans that were begging for a talented attacker.
Mario Balotelli
After a summer of uncertainty and doubt, Mario Balotelli has finally found a new home: OGC Nice. The Italian forward was being linked with a team in what seemed like every country in the world, and it was clear that he was not in Liverpool's plans for this season. Despite rumored interest from Italy, the polarizing striker signed with the Ligue 1 club on a free transfer on deadline day. Balotelli's talent has never been in question, but his attitude and work ethic have been seen as roadblocks to a once promising career. Can he pull a Hatem Ben Arfa and use Nice to catapult his career back to the top?
Best Transfer: Zlatan Ibrahimovic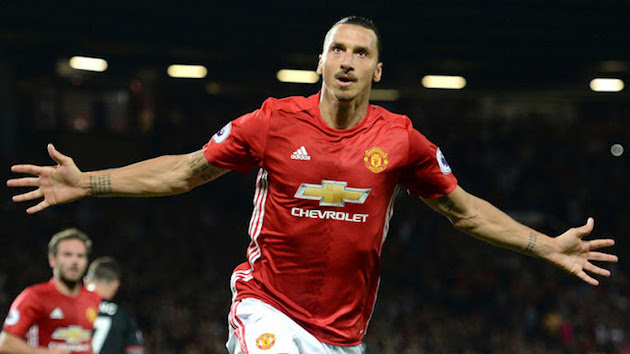 Zlatan's move to Manchester United this summer has paid immediate dividends. Through four competitive matches, the Big Swede has already scored four times and won one trophy. His skill and flair up front has revitalized United's attack, and it sounds like he's quickly embraced the culture of the club. The transfer fee United had to dish out to bring him in: £0. Granted, his weekly wages are probably through the roof, but anytime you can sign a player with half the talent of Ibra on a free transfer, it's going to be a pretty great deal.
Worst Transfer: Moussa Sissoko
One transfer saga that I really didn't understand this summer was Moussa Sissoko. The former Newcastle United midfielder had been extremely underwhelming to finish off last season, and you honestly couldn't even say he was one of Newcastle's best players. Despite his struggles at the club level, Sissoko leveraged an amazing performance at the Euros to skyrocket his price tag. At one point, it was reported that even Real Madrid were interested in bringing him to Spain. The midfielder would end up moving to Tottenham, and rejecting Everton, on deadline day for a reported fee of £30 million. On his day, Sissoko can justify that price tag, but I just think there's too many games where he's mediocre to spend that kind of money on him.
Best Club Transfer Window: Juventus
While it's going to be difficult to replace a player of Paul Pogba's stature in one summer, Juventus have done a pretty good job of it so far. Before the Frenchman left, Juve had already brought in Miralem Pjanic to bolster the midfield. Over the last month, they've added Gonzalo Higuain, Marko Pjaca, a highly sought after Croatian prospect, and they've also brought back Juan Cuadrado on a three-year loan. With Inter Milan and Napoli spending heavily this summer, Juventus invested wisely to bring in some of the best bargain buys (e.g. Dani Alves) and world class talents available on the market. Don't be surprised if the Turin titans walk away with another Serie A title this summer.
Worst Club Transfer Window: Hull City
I know that they made a flurry of deadline day signings to close out the window, but it's hard to find any real positives to look at for the Tigers. A surprisingly optimistic start to the season (two wins, one loss) has made some fans forget about the club's lack of spending, but I think it's just a matter of time before it catches up to them. The deadline day additions will give Hull some much needed depth in the lineup, but I'm not sure if it gives them the talent level required to stay up for another season. If the ownership changeover would've happened earlier in the summer, the club would've had more time to improve their thin squad.
Most Debatable Transfer: Paul Pogba
You all know where I stand on #POGBACK, but his world record fee is always going to draw some criticism from fans. In his first two games for the club, Pogba has played admirably, and his strength in the midfield is refreshing to see. Is he really worth £89 million? Maybe, maybe not. In my eyes, a club of United's stature can afford to splash the cash for a player like Pogba, but there will be some very big expectations resting on his shoulders. If he continues to play as well as he has been for the past couple of games, the price will be justified, but if there's any kind of slip up, fans will be quick to criticize United's spending.
Best Under the Radar Move: Ousmane Dembélé
Borussia Dortmund have a habit of finding already talented youngsters and turning them into superstars. Ousmane Dembélé appears to fit that mold perfectly. The 19-year-old moved to Dortmund for £12.5 million, and his creativity and talent on the ball is so much fun to watch. With the ridiculous transfer fees swirling around this summer, it was easy to forget Dembélé's move to the Bundesliga, but he's going to be a household name sooner rather than later. His goal against Manchester United over the summer shows just a glimpse of his potential, and he should be a big player for Dortmund this season.
Biggest League Window: Premier League
For the past couple of seasons, it's felt like the Premier League just couldn't compete with La Liga during the transfer window. Every time a world class player was linked with a move to England, a club like Real Madrid, Barcelona, or Atlético would come in and steal his signature. This summer, that seems to be changing. The addition of Pogba marks the first time in what seems like forever that a top talent has spurned the advances of Spain to join the Premier League. The addition of superstar coaches like José Mourinho, Jürgen Klopp, Pep Guardiola and Antonio Conte have immediately made the league a more attractive choice for talented players, and if the EPL can regain its European glory, it's only a matter of time before more players follow in Pogba's footsteps.