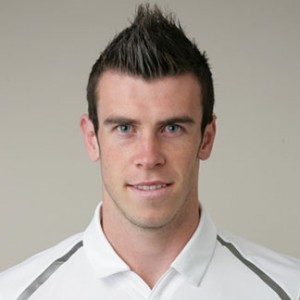 It's a strange thing, watching one wealthy man literally hurl money at the back of a disinterested counterpart, all for the services of a man who couldn't rent a car in the US. Here I sit, sweatpants'd in July, wondering how much I would be worth if a savvy Spaniard decided to snap me up.
It wouldn't be £85 million, to my self-esteem's bitter disappointment.
It's a mad world where a club pays that much for any player (save for perhaps Lionel Messi or Emile Heskey). But it would seem that Real Madrid, in their never ending struggle to best their Catalan rivals, are prepared to shell out that and more for 24 year old Gareth Bale.
Let's take a step back. Were this transfer to go through for that massive, mind-numbing £85 million figure, where would it fall in the annals of transfer history? For perspective, recall the "original record" £100 Aston Villa paid to bring Willie Groves to Villa Park back in 1893. Nearly 120 years after Groves' transfer from West Brom, Real Madrid president Florentino Perez set the current world transfer record with an £80 million acquisition of Cristiano Ronaldo.
Now four years after CR7 joined Los Blancos, Perez is again looking to shatter the gold plated ceiling hovering over football. A fee that should logically only be paid to acquire the services of the greatest player in the world. The greatest player in a generation.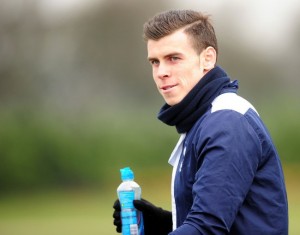 Keep that bit of logical, er, logic in the back of your mind. Now, onto the player in question. Tottenham Hotspur defender turned winger turned free flowing stud Gareth Bale. There's no doubting Bale is a fantastic player. Even world class. His goals near the end of the season (see here) were spectacular to say the least, and nearly single handedly pulled Spurs into the Champions League. If you've never watched Gareth, his highlights against Inter Milan (where he shattered and emasculated Maicon) should tell you all you need to know.
He's explosive, arguably the fastest player at full sprint in the world. In addition to his peerless pace, Bale has amazing control with the ball at his feet and jaw dropping accuracy from range. He can't really defend and his left foot is his only foot, but he can shoot, cross and pass with precision from the space he creates for himself.
He scored 21 goals for Spurs last season in the Premier League, but only 7 came before Christmas. Now, one could argue that the second half of the season counts more than the first (twice as much, apparently). He had a bit of a slow start, but he kicked it into gear when it mattered and dragged Tottenham to the bitter end.
So, with this background in mind, back to the transfer fee. If reports are to be believed, Real may be offering as much as £85 million + players (names include Fabio Coentrao, Angel Di Maria and former Spur Luka Modric). That amounts to more than £120 million, minimum, if you factor in the market value of any one of those players, plus the cold cash offered.
There's one player that could reasonably command such a fee. Bale isn't him.
Unfortunately for Bale, the price tag being slapped upon his back will be replaced with a massive target if/when he pulls on that famous white jersey. He can't control what he was "bought" for (for lack of a better word), but the fee that's being rumored will pin Bale into a corner, forcing him to score 50+ goals a season to justify the small fortune Madrid will fork over for his services. It's safe to say he won't score that much. So even if he isn't a bust (and he won't be, I don't imagine), he'll still be a letdown because, with that £80 whatever million figure hanging over his head, he was always going to be a bust.
And that's ridiculous.
So what's the problem here?
More than anything, it's football. Not Willie Groves' football or even Diego Maradona's football. It's Abramovic's football. Florentino's. Mansour bin Zayed Al Nahyan's. Money ball.
It's not any of these mens' fault, specifically. It's just the natural conclusion in a sport of FIFA partners and corporate sponsorships. But that's another story altogether.
It's hard to zoom in and out like this. But it's important to note that the Gareth Bale saga is just the latest manifestation. You may have noticed that Real Madrid signed young Asier Illarramendi (who remains uncapped with Spain and had only 54 senior games for former club Sociedad) for nearly €40 million earlier this summer. PSG snatched Cavani for €64 million. Fernando Torres. Ibrahimovic. Robinho. The list goes on and on.
We're suddenly so shocked by this Bale saga because it's hitting these insane heights, but it was always going to, right? Did we expect it to hit a limit at some point?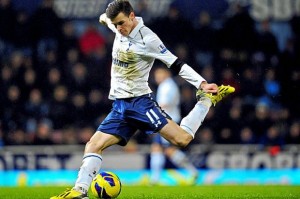 He isn't worth £85 million. But that isn't the point. For Perez, the point is making a marquee signing in response to Neymar joining Barca over Real. It's showing that Real is still one of the top teams in the world — and has the means to stay atop that perch.
For Tottenham chairman Daniel Levy, the point is that Tottenham are not Napoli or Valencia — meaning that they don't cultivate talent to sell it away. If you want a player, you're going to have to pay premium money for it. Neither of these men are so much concerned by the number as they are the message that number sends.
But for fans and players and clubs, the point is that transfers of the mega-wealthy clubs will continue to astound, that ticket prices will continue to rocket out of reach and we'll all continue watching anyway.