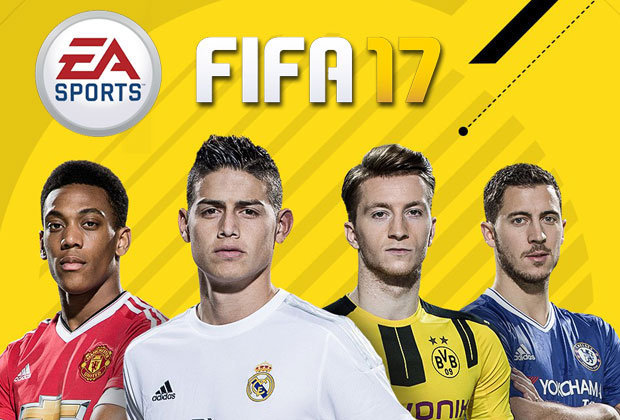 Yesterday, FIFA released the official demo for FIFA 17. As expected, I immediately dropped everything else on my schedule so that I could dedicate the rest of my day to testing it out. Now, it's time for me to let you know what I think about the game.
First off, there's only two game modes that you can test out in the demo: a shortened match, and The Journey. I'm going to start off by talking about the takeaways I got from playing a regular match. This demo was already a winner for me when I could play as Manchester United. An early chance to test out the Zlatan-Pogba-Rashford partnership was very much appreciated and if you ever want to test out your FIFA skills against me online, you can be guaranteed that I'll be lining up as the Red Devils.
READ: FIFA 17 Ratings Released, CR7 Gets Top Billing
Off the bat, the new graphics engine is pretty apparent. I always wonder how FIFA will improve the look of the game every year, and this year was the biggest improvement of recent memory. The switch to Frostbite added another level of depth to the game, and if you just walked into a room with FIFA on the screen, it would be hard to tell if you were watching an actual match or a video game.
In terms of actual gameplay, I didn't notice anything too different, but this is just the demo so the actual game could still see some changes made. The biggest difference has to be the changed set piece system. Long gone are the days where penalty kicks were an easy process. Now you have the chance to adjust your player's run-up and a new aiming system saw me send some drives right into the stands. After I adjusted, the new system was actually pretty easy to use, and I think that it will prove to be a great addition to the game.
Let's switch gears to talk about one of the most anticipated features of this year's game: The Journey. In the demo, you get to play one match as the highly talented youth player Alex Hunter as he makes his debut for Manchester United against Chelsea. You're exposed to a couple of cut scenes and even a post-match press conference.
In those cut scenes, you get to choose Hunter's dialogue with coaches, teammates and reporters. Granted, none of these decisions really matter in the demo because you don't get to see the long term effects, but it was still a cool little feature to test out. Actual gameplay is pretty much the same as Be A Pro mode in all the FIFAs in the past. The only noticeable difference was that comments were actually provided on why your rating dropped or increased. Finally, I can play and not wonder why my match rating suddenly dropped ten points for no reason.
Even though the demo gives you a pretty truncated view of the game, it still gives you a good glimpse into what you can expect come September 26th. Unfortunately, we didn't get a chance to test out any of the new Ultimate Team features, but it was fun to test out The Journey and score a game-winner against Drew Wendt's Chelsea at Stamford Bridge. I'm sure that I will be playing a lot more of the demo in the next couple of weeks, but this first taste has made me extremely excited for the full game.