It feels like the start of this Premier League season has been dominated by North London headliners. Liverpool kicked off the year with a trip to the Emirates and a win over Arsenal. This weekend, the Reds will return to North London to take on Tottenham at White Hart Lane. Spurs have taken four points from their first two matches of the campaign, will they be able to continue this undefeated run against Jürgen Klopp's men?
Starting off with the Normal One's club, even though the Reds are coming off a convincing 5-0 victory over Burton in the League Cup, let's not forget that they lost 2-0 to Burnley last weekend at Turf Moor. Liverpool dominated the match in terms of possession and scoring chances, but it felt like nobody on the pitch had on their shooting boots. Philippe Coutinho, in particular, seemed determined to score a golazo from outside the box, but he just ended up blasting a bunch of souvenirs into the stands behind the net. With Divock Origi out through injury, Liverpool are going to be without one of their best attacking players from last season. This will put more pressure on Coutinho and whoever lines up as the center forward to make up for last weekend's disappointment.
There seems to be a bit of an issue when it comes to picking a center forward. Right now, Roberto Firmino looks like Klopp's first choice to lead the line. This has pushed Daniel Sturridge, when he isn't injured, to a wider position. The 26-year-old isn't necessarily a fan of this change. He told reporters, "Of course it is more difficult for me to play wide…I have to do a job for the team. That's not saying I am happy to do it." Klopp has reassured fans that there is no issue between him and the striker, but it's hard to see a scenario where this doesn't hurt his position in the pecking order. Once a 21-goal scorer alongside Luis Suárez, Sturridge may now find himself as the team's third choice striker.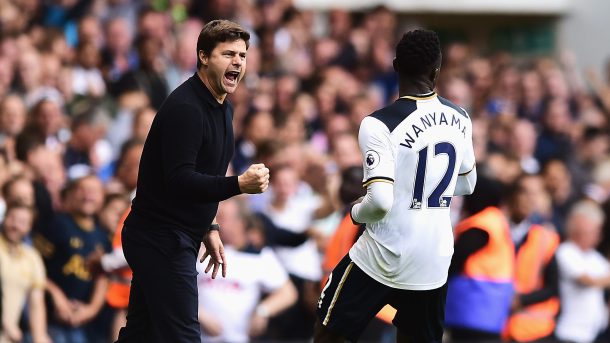 Switching over to Tottenham, Mauricio Pochettino's squad have kind of flown under the radar this offseason. With the other "big name" (excluding Arsenal) clubs splashing unheard of amounts of money on transfers, and introducing superstar managers, it was easy to forget that Spurs were the only real title challengers to for Leicester for the second half of the season. This summer, White Hart Lane saw just two new players join the fold in Vincent Janssen (AZ Alkmaar) and Victor Wanyama (Southampton). While these reinforcements may not match the star quality of some of the other clubs this summer, it's worth noting that Pochettino has been able to keep the core of last year's team together. This consistency has lessened the learning curve to start the season, and it could give Spurs a slight edge over a Liverpool team that still looks like they're adapting to their new players.
The strongest part of Tottenham's team this year has been their defensive unit. Through their first two matches, Spurs have allowed just a single goal. During the preseason, only Juventus was able to score more than one goal against the North London club. Toby Alderweireld and Jan Vertonghen have continued to build on their strong Belgian partnership at the heart of the defense, and with Hugo Lloris injured, they've been playing with a little more pressure on their shoulders. Flanking the two Belgians are two of the most consistent fullbacks in the league: Danny Rose and Kyle Walker. Rose and Walker provide Tottenham with fast outlets for counter attacks, and reliable defensive players outside the penalty area. With Liverpool's striking dilemma, Tottenham's defense could be in for a confidence building match.
With all of that being said, I'm going to side with Tottenham in this fixture. While Liverpool have been the flashier and more exciting of the two sides this season, I think that Pochettino knows how to tactically set up his team to win. I expect a big performance from Vertonghen and Alderweireld in a low scoring affair. Final score: Tottenham 1-0 Liverpool