We are coming upon the middle of January, prime transfer time. With a little more time, new rumors have popped up, and we have plenty to contemplate. For many leagues, the second half of their seasons are back underway, leading some to desperation to save their team from relegation. Here is another round of Transfer Talk.
Pen to Paper Done
Xherdan Shaqiri
We were not sure whether it would be Liverpool or Inter, but the Italian club got his signature. Shaqiri said that it was just a "gut feeling" that Inter was the better choice. With Shaqiri and fellow newcomer Lukas Podolski, Inter may have a say in things when next seasons European fixtures come around. The club are 6 points away from a Champions League play-off spot, so hopefully these new signings can help them climb the table.
Victor Valdes
Louis van Gaal brought in Valdes to be the backup to David De Gea. The former Barcelona man has been rehabbing a knee injury, but will provide some cover at the goalkeeper position. This does open the door to questions about David De Gea. This move is either a great backup plan, or a sign that LVG might sell De Gea.
Wilfried Bony
Well, the rich get richer. Manchester City got another striker in Wilfried Bony at a price of 28 million pounds from Swansea City. The Ivory Coast international has 9 goals this Premier League campaign, and will look to add to it while at City. Bony will be relied upon to hold down the scoring until Sergio Aguero and Edin Dzeko return from injury.
Mix Diskerud
The Norwegian-American midfielder is out of contract at Norwegian club Rosenborg BK and has now found a new home. Several teams in the MLS and Liga MX expressed interest. After a solid club campaign and regular national team inclusion, it is curious that more European based teams were not seeking his signature. Mix has shown a love affair with the city of New York in the past, so it's no real surprise that he would want to join the exciting new franchise. Now, how well can he team up with David Villa?
Going Where?
Martin Odegaard
If you haven't heard of this wunderkind, get used to the name. It seems that every major club (besides Barcelona) is after this kid's signature. There are a few clubs in the running this winter for the attacking midfielder. He trained with Bayern Munich for a week, has been a lifelong fan of Liverpool, and everybody looks at Real Madrid. It is rumored that Real Madrid offered his dad a coaching gig, leading us to pick Madrid as the likely landing spot.
Just Didn't Work Out
Jozy Altidore
It seemed like a match made in heaven for Altidore and Sunderland, but sometimes it just doesn't work out that way. Sunderland fans watched as Altidore would put in some awesome performances for the USMNT, and return to fall flat for the club. It seems that it is time for both to part ways. There is interest from multiple Bundesliga squads, and you know the MLS would love to bring Altidore back to the US. Lots of people are predicting the MLS, but I'm giving the nod to Lille of Ligue 1 on a loan move.
Mats Hummels
What hasn't gone wrong for Dortmund this season besides the Champions League? Now it seems that Marco Reus and Mats Hummels are on the way out of Germany. Louis van Gaal has set his sights on the defender and Manchester United have made a 35 million pound offer for Hummels. We believe that Hummels will make the move to Old Trafford after realizing that Dortmund is a sinking ship.
Controversial Longshots
Petr Cech
The Czech keeper doesn't want to be a 2nd choice keeper at Chelsea, and wants to leave the club. Jose Mourinho says he isn't moving anywhere. Anyone and everyone who need a keeper will clamor for Cech when the time comes, but we really doubt it this season.
David De Gea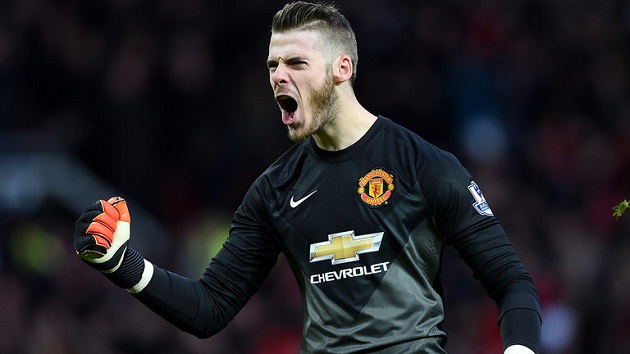 The signing of Victor Valdes gives this a glimmer of credibility. Real Madrid want him. Iker Casillas has named him his heir for Real Madrid and the Spanish national team. If this was some lower-tier team with De Gea, he would already be in Madrid, but this is Manchester United. This is a longshot, but could put Gareth Bale back in play with a player swap.
Wojciech Szczesny
For a player who led the league in clean sheets last season, Szczesny has not gotten a lot of love from the Arsenal faithful this season. Throw in his (seemingly) suspension for smoking a cigarette in the showers (allegedly) following a match, and people are beginning to ask questions. Despite this, we see Szczesny at Arsenal for a long time.
In An Alternate Reality
Lionel Messi
The rumors have always been there. Now there is trouble in paradise. The transfer ban and an apparent rift between Messi and manager have people questioning things around Camp Nou. Then you snap back to reality and realize that Lionel Messi will command an astronomical fee that even the .1% would have trouble coming up with. Gareth Bale cost 100 million euros, which is the current record. The lowest number when discussing a possible Messi Transfer has been 200 million euros. As if we could predict a cost, some say it would take a 250 million euro bid to lure Messi away. The amount of clubs that could come up with that kind of dough could be counted on one hand. Chelsea and Manchester City have owners who may have the funds, and might just be crazy enough to make a deal for Messi. I don't know why, but I could actually see Messi in a Chelsea blue uniform.