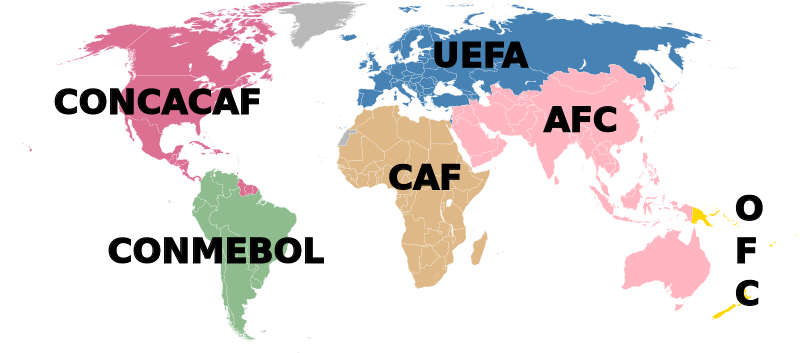 After making me truly believe that there may be something to this "Dos a Cero" stuff and a second half flurry that looked pretty good, the USA team is flirting with making me a believer. The striker is there (Jozy), the midfield is getting there, the defense is improving, the keeper set-up is deep, and there is more talented youth than ever before with the USMNT…however, there is one thing that prevents me from fully leaping into the USA bandwagon and arguing that we should be seeded for the World Cup…our CONCACAF competition.
Although most people might not realize it, there will be some super talented squads that do not make the World Cup. Uruguay looked certain to miss out a few weeks ago, Portugal is going to have to survive a play-off, England are having to fight uphill, and teams fighting in Europe and South America face stiff competition to qualify (even with Brazil being removed from WC qualifying in South America). The reason for this is simply that there is more international talent within the realm of European football and South American football.
To put it bluntly, there are no "Trinidad & Tobago's" in South America or in Europe.
Although we would hope that the USMNT would qualify anywhere in the world, we may fall prey to having too easy of a stroll through our qualifying campaign. A perfect example would be playing your long season against MLS-level teams and then having to dive right into the Champions League…you would be totally unprepared and completely overwhelmed. You want to look me in the eye and tell me that playing Jamaica is comparable to playing Brazil? Playing France?
If the USMNT has any sense, they will schedule some hard-nosed friendlies between now and the World Cup. Playing anyone they faced in CONCACAF between now and then would be a massive mistake. Thinking that a friendly against Austria and Scotland would ever prepare them for the World Cup would also be a mistake. Reschedule Belgium…bring Spain over to beat us down again…these games would bring about more growth than every CONCACAF struggle has given us so far.
We have yet to really see what the USMNT is capable of in the current collective. Dempsey has been injured for the past few weeks, we've juggled defenders like chainsaws, and Tim Howard's beard is typically too busy to fly back to our games during the EPL season. If we do not get a true measuring stick before the World Cup, then our expectations will be too high. Klinsmann and the USMNT need to make sure that they temper the fan-base, or else serious issues will arise after Brazil 2014. As for me, I'm barely OK with testing the water with my toes…give me some proof before I jump off the deep end.