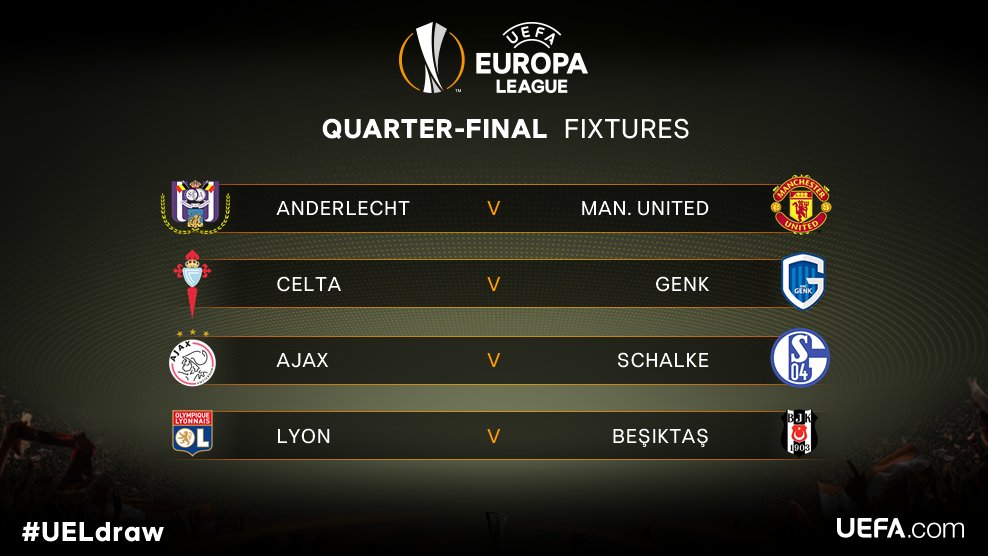 After Thursday's fixtures wrapped up, we got our first glimpse of the final eight teams left in the UEFA Europa League. Manchester United, Celta Vigo, Ajax, Genk, Besiktas, Anderlecht, Lyon and Schalke now have to sit and wait until tomorrow afternoon to see where the next leg of their European adventure will take them. I'm just going to have my quick say about who I think the favorites are. Surprise, surprise, it's Manchester United.
Before someone accuses me of just being biased as a Man U fan, I have legitimate reasons for thinking this. Just on talent alone, no other club left in this tournament can compete with the players that Jose Mourinho has at his disposal (on paper). Paul Pogba, Zlatan Ibrahimovic, Henrikh Mkhitaryan, Anthony Martial, who has struggled to even get into the starting lineup at times this season, form one of the most frightening attacking forces in English football. Between the pipes, United have relied on Argentina's number one Sergio Romero. The Argentinian has been incredibly reliable for the Red Devils in his cup appearances, but you have to wonder whether or not Mourinho will turn to David De Gea this late into the tournament.
While the Red Devils have struggled to get some crucial results in the league this season, they've seemingly found their footing in Europe. After a shaky start to the tournament that saw them lose to Feyenoord and Fenerbache, the Red Devils have won five of their last six. The one match they didn't win was a 1-1 draw on a hard pitch in Russia against Rostov. The Russian club pushed United, and it took a goal from Juan Mata at Old Trafford to seal a 2-1 aggregate win, but the Red Devils found a way to win.
The biggest challenge that United may face during the cup run may come from scheduling. Granted, they no longer have to worry about the FA Cup after getting knocked out by Chelsea mid-week, but they still have 12 more league matches to play. Four days after the first leg of the first leg of the quarter-final, United will have to host Chelsea at Old Trafford. Four days after the Blues visit, the Red Devils will have the second leg of the quarter-final. Assuming that they advance, the two legs of semi-finals would come directly two days before they have to travel to take on Arsenal, and two days before they have to travel to take on Tottenham. Not exactly a cakewalk of fixtures to go into with a tired squad.
Luckily, for Mourinho, he has an amazing amount of depth on his squad *knock on wood*. The Special One has told reporters that if United continue to advance deeper into the Europa League, it would become his priority competition for the season. Based on how the league table is shaping up, it may be the only way the Red Devils can make it back into the Champions League.
I think that the biggest threats to United are going to come from Besiktas and Lyon. Besiktas currently sit atop the Turkish Super Lig and are undefeated in their last eight. In the second leg of their round of 16 matchup against Olympiakos, Senol Gunes side thrashed the Greek giants 4-1. On top of their amazing form, I don't think that any team in world looks forward to dealing with Besiktas home supporters for 90 minutes.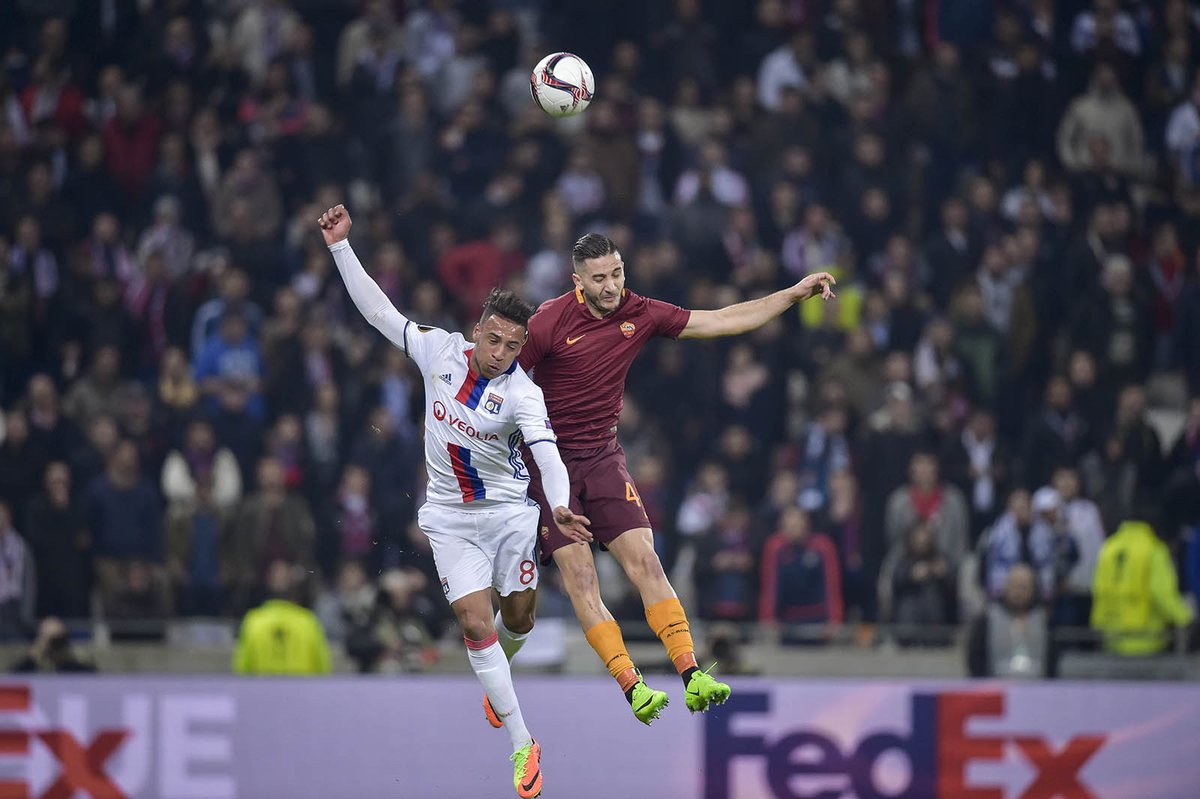 Lyon, on the other hand, have to be considered one of the most exciting teams in Europe, as of late. The French club edged past a powerful Roma side in the last round, and the attacking combination of Alexandre Lacazette, Nabil Fekir, Corentin Tolisso and former-United man Memphis Depay look to finally be clicking up front. In their last eight matches, Lyon have scored 30 goals. On six different occasions in that span, they scored at least four goals.
The beautiful thing about soccer is that no matter what the difference in talent is between clubs, all that matters is how they play on the day. Just because United have superstars like Pogba and Zlatan, doesn't mean that they'll be able to steamroll any of the final eight teams, but I still think that they'll find a way to fight their way to the crown.