Neymar joins up with Fortnite in latest PUMA Partnership
By: Jack Knowlton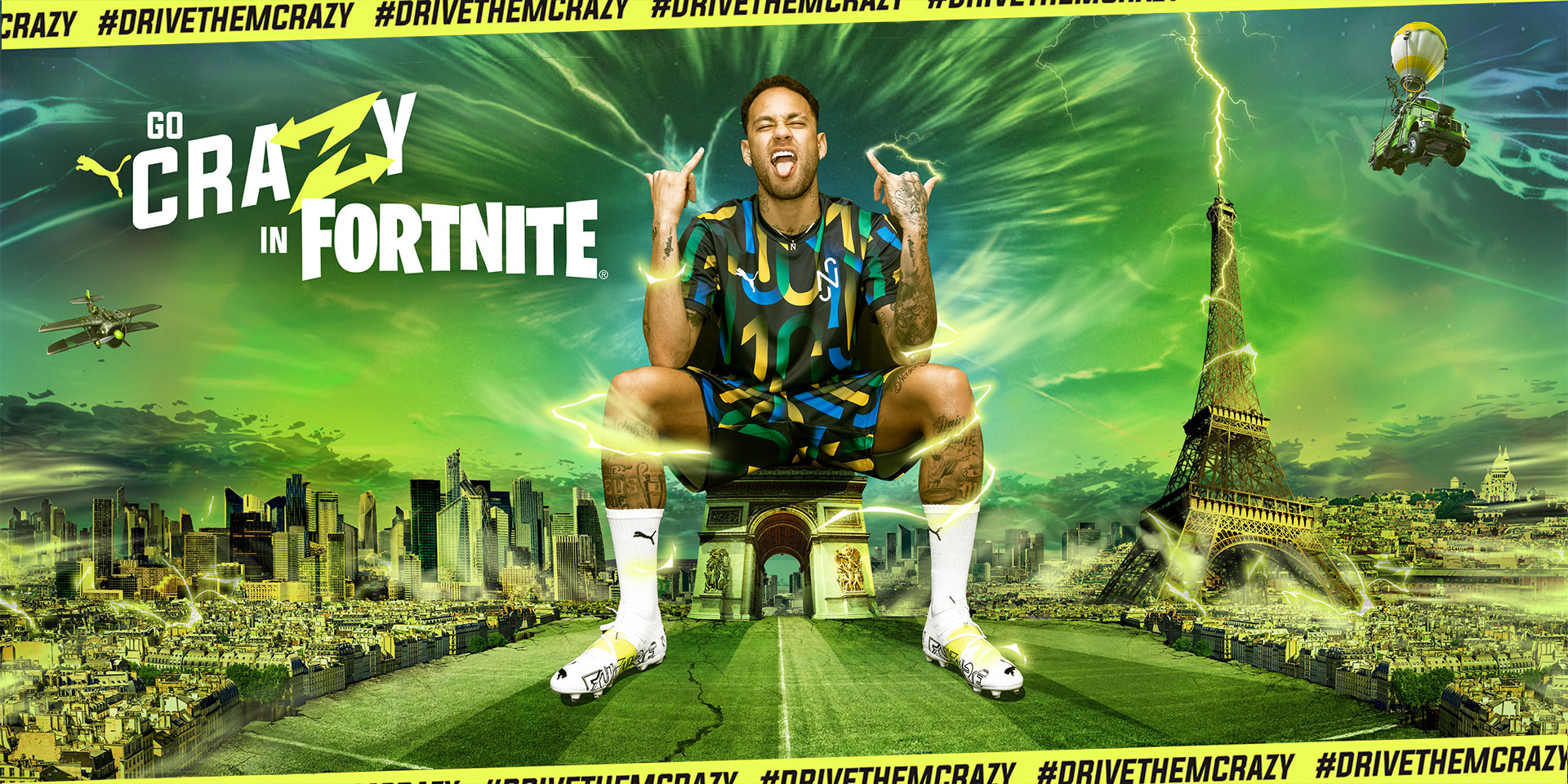 Football has once again infiltrated the gaming world with Neymar Jr. launching a partnership with PUMA to create a virtual creative space. When gamers jump into Fortnite April 27 to May 4 they will be greeted by a Paris-themed Welcome Hub. 
When players jump into game action they can queue up a PUMA sponsored 'Go Crazy Arena' playlist. The arena features an 8v8 match up different from the usual 'battle royale' format of the Fortnite. Players get unlimited respawns, power-ups with the game mode enabled for players to earn gold by eliminating opponents, unlocking upgrades and special bonuses for themselves and their teams.
Neymar also became the first athlete to join Fortnite's Icon Series as part of the Fortnite Battle Pass which players can pay for to unlock more exclusive rewards including the opportunity to play as Neymar in the game.
The PUMA and Neymar events culminate in 'The Neymar Jr. Cup' which is a more competitive event where players compete in 10 games in their regions' three-hour time window. Your region varies depending on where in the world you live. Players can win commemorative PUMA x Fortnite FUTURE Z football boots with the top players in each region will receive an exclusive pair of boots which are not for sale on PUMA's site.
Neymar will also wear a one-off pair of Spectra edition of the PUMA FUTURE Z to celebrate the event during PSG's semifinal matchup against Manchester City. The special edition boot features Neymar Jr.'s logo displayed on the medial side of each boot. And don't forget to get a pair of Future Z cleats to go craZy on the the opposition on the field! 
Is this a good move for the big cat and Neymar Jr? Let us know down below!