---
The European leagues have finally (FINALLY) gotten underway. The Leicester parades are certainly over, Pep and Jose are on two sides of the same city, Lionel Messi returned to the Argentine national team, the USWNT got knocked down a peg, and we spent the last several days watching the world's best athletes compete in Brazil (and, not for soccer). However, it's Monday, and it's time for a boot spotting. Get laced up, get stuck in, and enjoy.
Idrissa Gueye (Everton)
adidas X 16+ Dark Space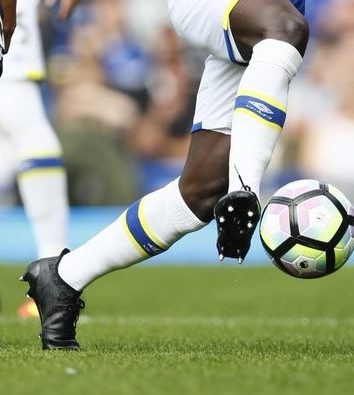 ---
While Everton was unable to take advantage of a misfiring Tottenham (or, you could say, Tottenham was unable to take advantage of a misfiring Everton), new boy Idrissa Gueye gave the
X 16+ Purechaos
Dark Space a run out on the big stage. Although we had little doubt that the boots would be anything other than amazing in terms of looks, this certainly clinched it. Why wouldn't more companies head this direction? Wouldn't it be the easiest week the R&D department ever spent?
---
Neymar (Brazil)
Nike Jordan x Neymar HyperVenom (Custom)
---
Despite being underwhelming for the majority of the Olympics (you could almost say they've been underwhelming since Germany pummeled them into oblivion), Neymar's "J's" look fantastic on the field. The Barcelona attacker is still sporting the Vapor modified to look like a HyperVenom, and we wish that this colorway would have been available on multiple boots. As we've mentioned, perhaps this is the first of many
Jordan excursions into the beautiful game
…we can only hope.
---
Brazil vs USA Rugby Sevens
Mizuno Morelia, Nike Vapor X Bright Mango, and Predator Instinct Supernatural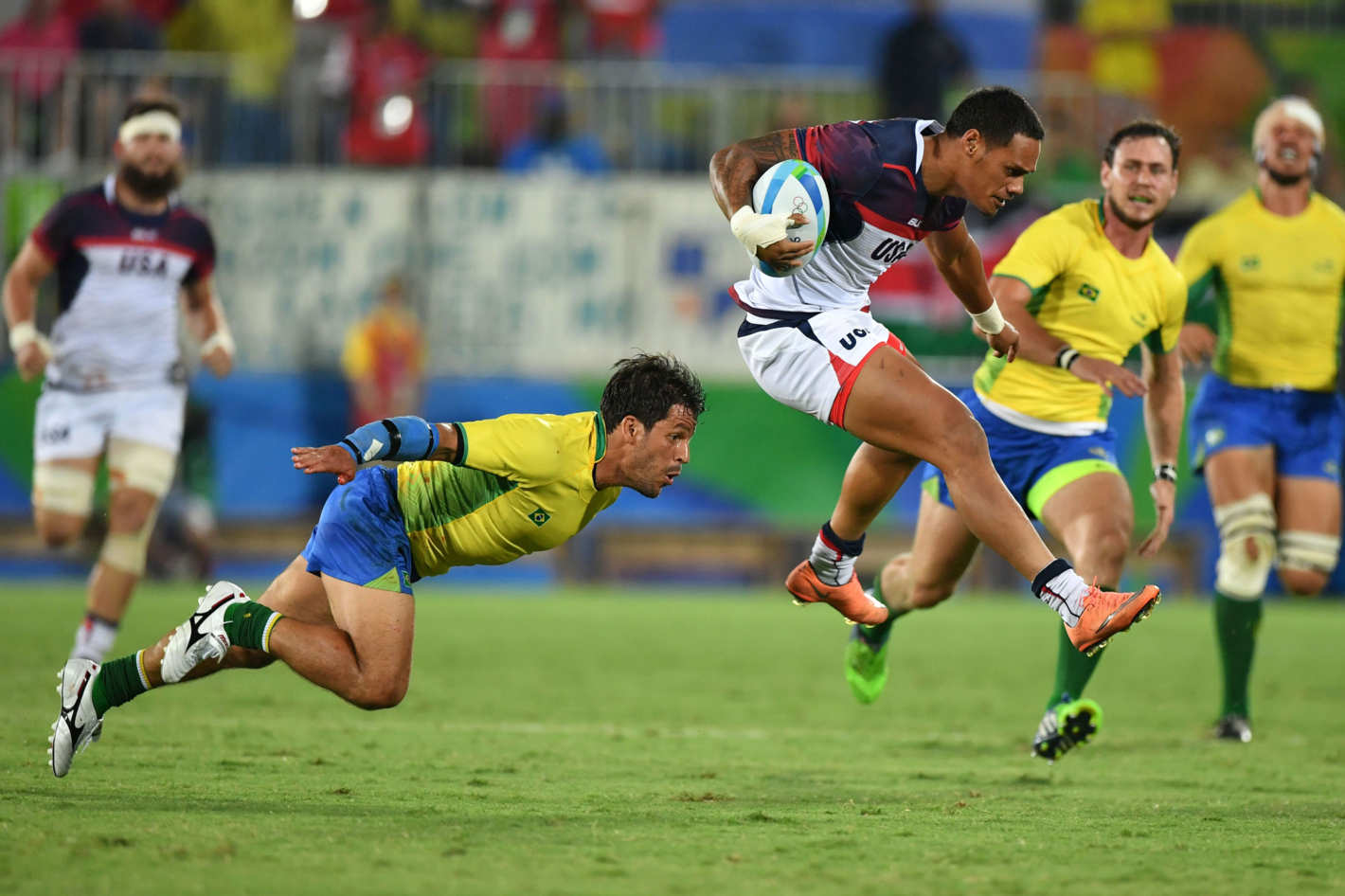 ---
How do you find yourself in a bootspotting? Well, mixing three fantastic boots into one image never hurts. While Rugby is well known for using soccer cleats on a large portion of their players, it's not often that we see the luxurious Mizuno Morelia, bright Mango Vapor X, and Predator Instinct in the same picture…no matter what sport we're talking about. The Supernatural Instinct is still one of my favorite colorways, and I'll never pass up a chance to see some Mizunos.
---
Kazuhiro Goya (Japanese Rugby Sevens)
NikeID Mercurial SuperFly V
---
Still within the Olympics and still within the confines of rugby, we find Japan's Kazuhio Goya rocking a fantastic set of SuperFly V in a NikeID colorway. It took us a while to decipher if this was a IV or V, but this picture clearly shows the ribs on the side of the boot that make the newest Nike speed boots unique. If you're a massive boot fanatic, rugby could easily become your second favorite sport to watch…these guys know how to snag a proper pair of boots!
---
Lucas Moura/Ben Arfa (PSG)
Unreleased Adidas X
---
Despite their star man departing for Manchester United, PSG will still hope to be a force on the French and European stage for the new campaign. For that to happen, speedster Moura and trickster Ben Arfa will be absolutely key. Both players thought that lacing up in an upcoming X 16.1 colorway fit better with the red PSG kit, and we're inclined to agree! Although the red version would have looked okay, too much of one color can sometimes end in disaster. We're anxious to see these on our feet very soon!
---
Petr Cech (Arsenal)
Puma evoPOWER 1.3
---
Cech decided that, after his nation's European Championships exit, it was time for a change. Since then, the Arsenal shot-stopper has been sporting Puma's power silo between the sticks. Still an underrated boot on the world stage, it might become even more overshadowed with Puma's focus on the new evoTOUCH. Considering Cech is departing the adidas ACE silo, it makes sense for him to find a home in the evoPOWER. He'll be hoping his new boots bring better luck than he had on Sunday…still, was any keeper stopping Coutinho's free-kick?
---
Robert Lewandowski
Nike HyperVenom Phantom II Elite Pack
---
In an interesting move, Nike is only putting certain sponsored players into their
new Elite Pack
. While it wouldn't hurt anyone's feelings if they made up a marketing slogan of "young, future stars" like the Green Speed or something of that nature, we're interested to see how other players respond to Nike saying that only their ten "best" will be given the Elite Pack to wear. It might not end up meaning anything…but we know one particular fellow down in Manchester that thinks fairly highly of his skills that could take issue with this marketing…
---
Tim Howard (Colorado Rapids)
Nike HyperVenom II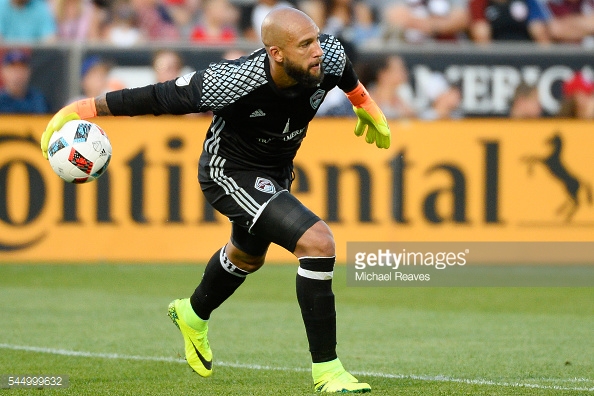 ---
In our last spot, we wanted to point out that long time Tiempo stalwart Tim Howard is now a HyperVenom man. It seems like the updated upper is drawing in more and more players, and the HyperVenom truly seems to be on the rise again. If Howard's willing to trade in kangaroo leather for a synthetic after all this time, he must feel the same way.
The absolute best part about the end of the fixtures this weekend? Knowing that we've got ten more months of top-tier action on the docket! Let us know in the comment section below which spots we found that you enjoyed, and hit us up with any spots that we missed (I'm only one man!) and we'll see about getting them the next go around.