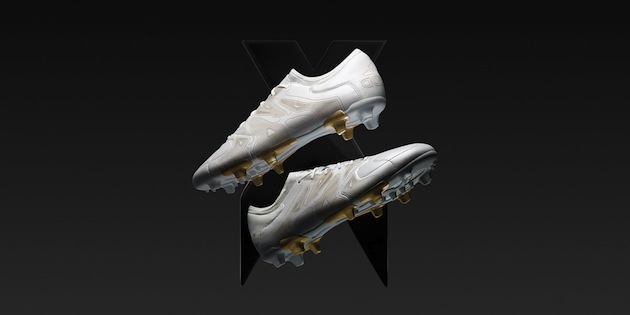 In the world of modern football boots, one word that may never be used regularly is "pure." From the hatred of modern synthetics to the garish colorways that will cause every gear nerd to need glasses by the time we're thirty, it's safe to say that there isn't anything in the current market that would get labeled with a word with such a stringent checklist as "pure."
Well, that is to say that there wasn't a boot to snag that adjective…until today.
Adidas has launched their Etch Pack to sit in direct contrast to the murdered-out Fluid Pack. A limited edition look for their ACE and X silo, the Etch Pack draws on everything that boot purists and fans love in order to create something that is not only pure, but is also class embodied. Sure, these wouldn't last five seconds on a pitch without snagging some serious stains on the upper, but that shouldn't take anything away from these show-stoppers. The Fluid Pack might bring the noise, but the Etch Pack shuts the show down.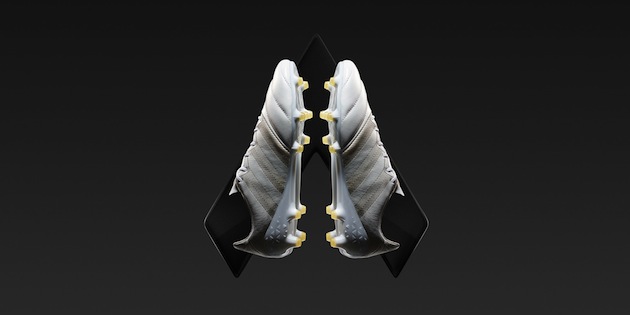 For the Etch pack, adidas has tossed the synthetics to the side and crafted the boots out of K-leather from top to bottom (well…except for the X's collar, but you get the point). Boots that already perform at a high level and can give a high level of comfort, the ACE and X stood up to our standards for our reviews. The addition of kangaroo leather will only push the impressive nature of these boots into the stratosphere. If something has kept you away from the adidas revolution, we're afraid you are totally out of excuses now.
As if crafting boots dripping with k-leather wasn't enough, adidas has given both gorgeous designs that hit all the right notes in this supple symphony. With the three stripes on the ACE 16 etched across both sides in ascending arrows and the "chaos"-style design on the X 15 etched in a look reminiscent of a fingerprint, the three stripes ensures that there's still a modern feel to the collection. One of our favorite touches comes in the small additions to the studs on the ACE and X, which helps the boot stand out just a bit more.
There are a wealth of descriptions and praise that we could give the Etch pack, but the boots definitely speak for themselves. It's been a long time since anything other than a straight blackout boot has been this stinkin' good looking. Expect these to fly off the shelves and cause collectors serious headaches on whether to wear or display the Etch pack. There's only one place for something this pretty, at least to us here at The Instep…the pitch. Time to slip into the revolution and either boss the game with pure bliss, or step out in beautiful chaos…or, heck, why not both? Game on!