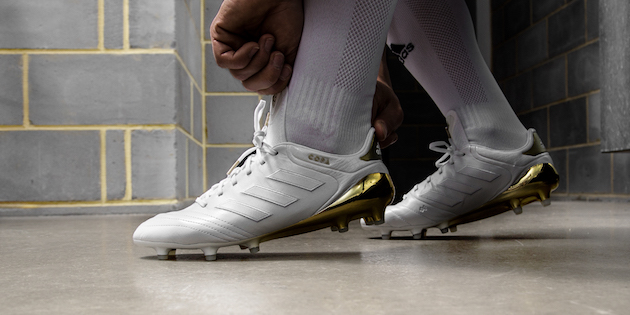 Through the many years of soccer cleats, there has been one constant boot that has truly dominated its classic leather category. The adidas Copa Mundial has been here many, many years and will surely be around for just as many more. But adidas, decided to switch it up a bit with the latest variation of the Copa 17. The boot has been more modernized in its design, but keeps that leather upper many soccer fans have fallen in love with for so many years.
The launch colorway was a bright red/white/black colorway that showed off a flashier look than we are normally accustomed to seeing on the Copa line. But adidas decided to top off the year with a stunning white/gold number that is appropriately called the "Crowning Glory" collection.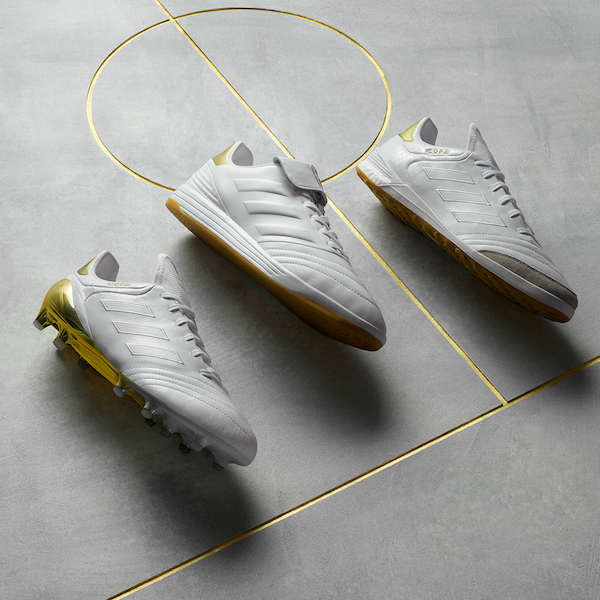 The Crowning Glory collection is made to celebrate some of the greatest players ever to play in the classic Copa Mundial. Players such as Michel Platini, Franz Beckenbauer, Franco Baresi, and Kaka have not only worn the Copa Mundial, but have collected an impressive number of medals and trophies during all of their playing days.
The white/gold colorway is to show how the players have become some of the elite footballers ever to play with their success on the field. The upper is completely white with gold accents with the Copa branding right around the collar of the boot. The heel area has a gold plate around the white adidas logo. Around that area we find a crocodile print to really show off how luxurious the boots are. Moving to the soleplate, the gold heel cup flows down into a mainly gold soleplate that fades slowly into white around the toebox. The only other color we find on there is the black adidas branding on the tongue. Overall, this is another glorious colorway.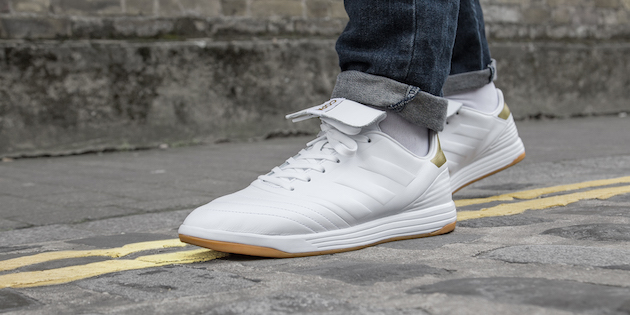 What are your thoughts on the Crowning Glory collection from addias and the new Copa 17? Let us know in the comments below