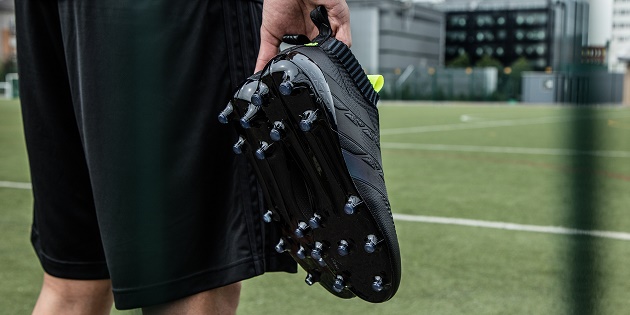 Scientists have long postulated on the existence of dark matter. A material that exists in space that could be the building block of everything that exists and a key component of the theory surrounding the big bang. Adidas is hoping to land their own big bang on the footwear world with their newest Dark Space Pack, featuring dark-colored versions of the ACE Purecontrol and X Purechaos. Scientists don't need to debate the beauty of a blackout boot, and we're inclined to stamp this pack with a massive seal of approval.
No Messi Pureagility (but the Barcelona attacker is already otherworldly) sees the Purechaos and Purecontrol stand apart with a gorgeous set-up. Black uppers always go over well, so this pack should fly off the shelves. The ACE has a bright yellow pull tab to help you slip the boot on, but that's the end of the colors used on the upper.
The feature that takes this pack to the next level is the iridescent Adidas logo on the boots. The ACE has a set of three stripes that seem to glow bluish/purple in the right light, and the X has the Adidas callout in the same look. It completes an incredibly sleek look, and we're huge fans. It allows the boot to separate itself from other blackouts and make this a memorable release.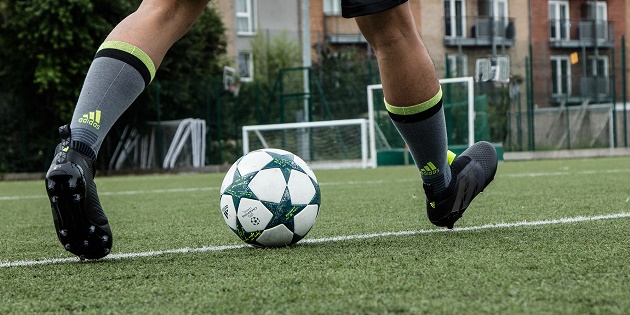 The ACE Purecontrol is a Primeknit marvel meant to help you boss the game with laceless precision. The Purechaos is an amazing creation that will allow you to torment defenses in surprising comfort and style. Both boots are impressive members of the Adidas revolution.
Adidas had to make a big move to combat other brand releasing new boots (adidas is several months removed from a new boot appearing), and we think this is a winner. If you're wanting a pair to show that your game is universally amazing, act fast! These boots are going to be limited and only a lucky few will end up rocking them.